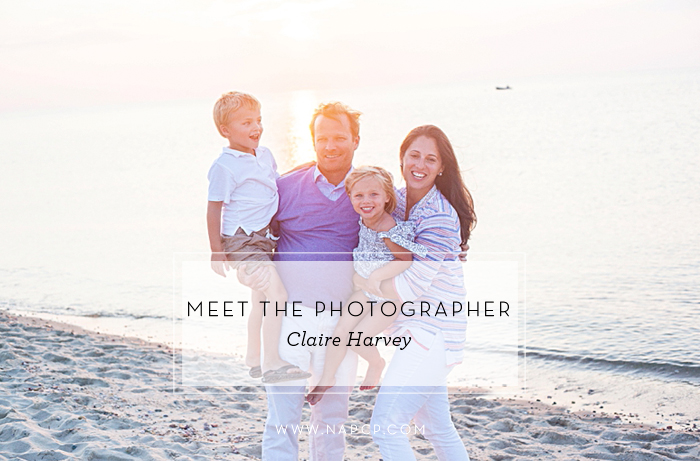 29 Apr

Meet the Photographer: Claire Harvey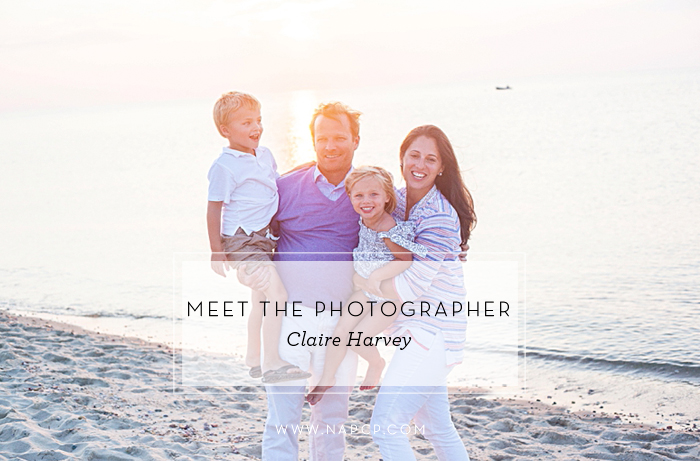 Favorite Movie: Hands down, romantic comedies are my movies of choice. It's Complicated is my favorite, in part because it is so beautiful. You've Got Mail is one of my all-time favorites. My husband and I both love Love Actually.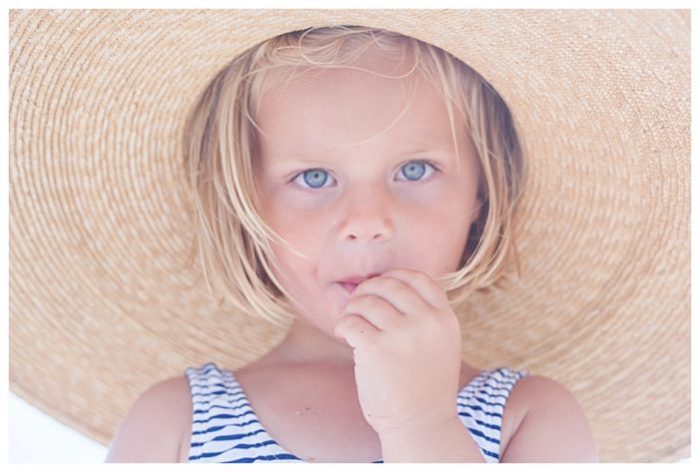 Favorite Book: All-time favorite is Eat Pray Love (notes in the margins!), I recently read Me Before You and hung on every word …These days, I have to admit, I really want to read but I am too tired at night! I am into podcasts (I listen to Tara Brach every night before bed) and I devour children's books.


Favorite Lens: My 50mm 1.8 prime. It is on my camera at all times and I love it. I also love my Canon 70-200 2.8, I have found its sweet spot at 4.0 where it is super crisp and still gives me a little bit of bokeh. And, it enables me to get space between me and the toddlers who don't want me anywhere near them, haha.
Favorite Magazine: US Weekly, Vanity Fair, National Geographic, Click!, … and a funny tidbit about me: I really love looking at catalogs and always have! I think it could be because I love looking at the use of photography.
Favorite Website or Blog: Oh, where do I even begin?! I LOVE blogs and I am a huge consumer of them. I guess my first blog love was Tara Whitney, but who doesn't LOVE her and everything about her and her work. Love Taza, C. Style, and Lovely Little Kitchen (her recipe's are so delicious).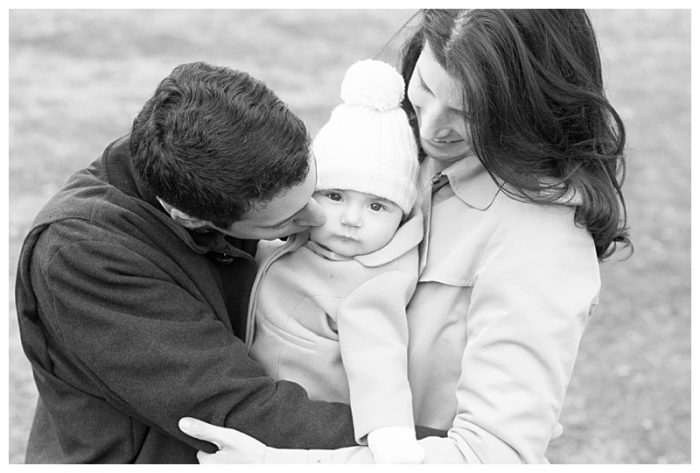 Favorite Music: Adele. I am completely obsessed with her right now and splurged and bought tickets to see her, I can't wait!!! I also love, Mumford & Sons and anything calming like Enya or piano music. I find putting this on in the house makes everyone calm – even the kids!
Favorite Store: Does Amazon count? Madewell, Lululemon, UniQlo … Wherever the LiketoKnow.it button takes me!
Favorite Local Spot: 2Amy's is our favorite place for a family dinner. The food is fresh and amazing and the kids are so happy being there – everyone is happy! For exploring and photography it is the National Arboretum. You can't believe a place like this exits in the city. It is magical.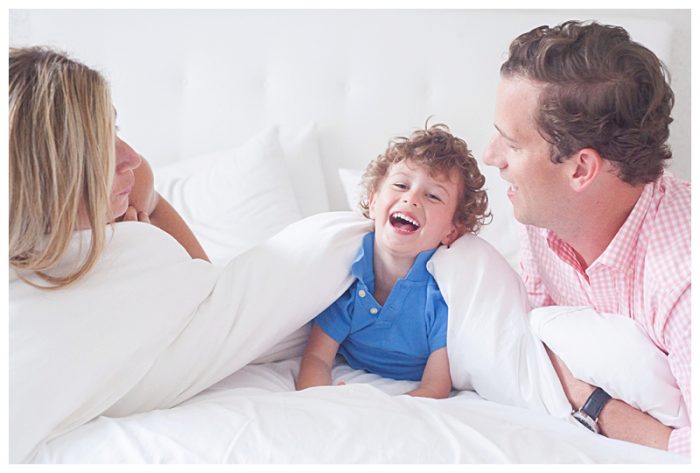 Photographer Idol: Yan Palmer, Tara Whitney, Dana Pugh, Brooke Schultz. … could go on …
Favorite Instagram Accounts: Well, I am a true Instagram addict, so narrowing this will be very hard. Let The Kids, Being Bridget, The Fount Collective, Gregg Renfrew, NAPCP, carolyn mara borlenghi, Childhood Unplugged. If you look at these … you will know why …
Favorite Pinners on Pinterest: I really use Pinterest to look at (err … dream about) houses & recipes, but can't name a favorite Pinner.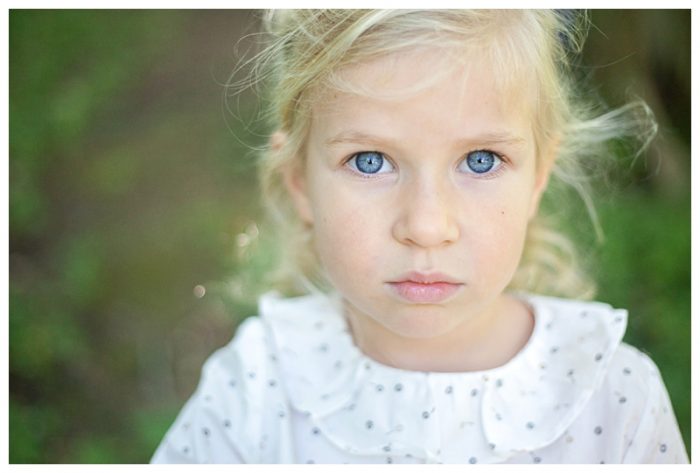 Favorite Quotation: "Love actually is all around." – Love Actually
It makes me tear up every time, because it is true, even if it doesn't always feel that way — but if you just stop and think about it, you see it and feel it.
AND, something I heard Yan say in a podcast just yesterday, which I loved so much I wrote it down is, "I want to create things that make other people feel. I want photos that feel like something even more than they look like something." – The ever wise, Yan Palmer
Most Interesting Place I've Traveled: Nepal. I went to Nepal when I was in college. The trip was only ten days, but it was life changing. I have had an obsession with mountains my whole life and dreamed of going to Nepal, so it was literally a dream come true. I still remember the smells, the feeling of the air and the colors. It has changed a lot since I was there but, I am d y i n g to go back.
Favorite Family Vacation Spot: Nantucket and anywhere in California. Nantucket is full of family, friends, flipflops and the beach. California is beautiful, delicious, interesting and fun, and we always say, "Why don't we live here?" when we are there.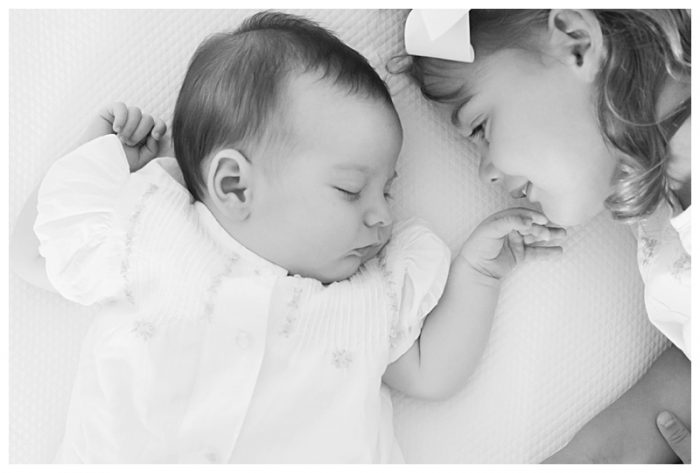 Guilty Pleasure: SoulCycle? Magazines? TV in bed?
If money were no object, my occupation would be: Photographer!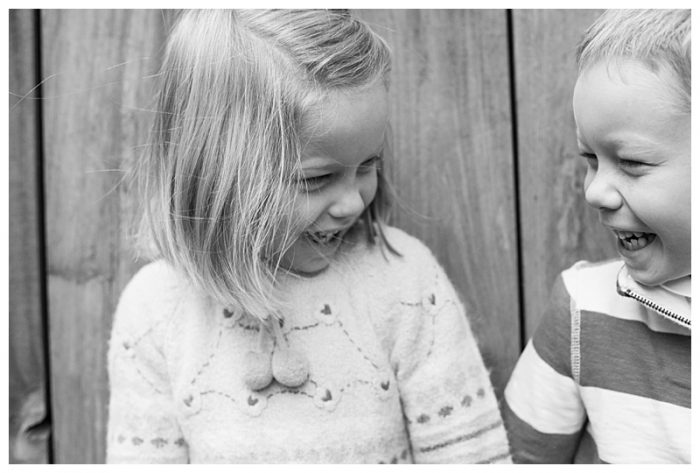 What Makes Me Memorable: I don't know, I would like someone else to tell me this! I would hope it is the photos I leave behind for my clients as well as the way I make them feel and the way I treat them. I am very warm and act familiar with people right when I meet them. I don't have much of a wall up and I really, really just want to get to know people and my clients, and become friends.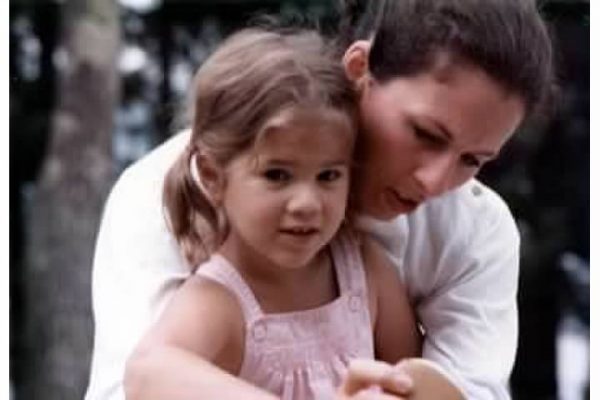 A Favorite Personal Photograph: This is a photo of me with my mom when I was little. I have always loved the photo and I love my mom, she is my best friend!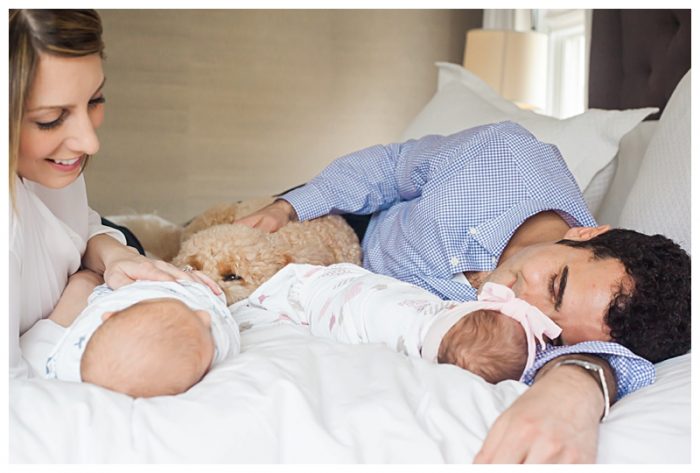 A Favorite Photograph From Your Business: This is my current favorite. I keep coming back to it, and every time I look at the image it makes me happy. It is about family and these adoring parents being with their new precious babies.
… and I like the light and colors.

Thank you for the introduction, Claire! For more from Claire, and for booking inquiries, visit Claire's website, and follow her on Instagram.
About the Photographer
Claire Harvey feels lucky to be working on her passion, with such amazing clients and beautiful people. She loves being able to create something that each of them cherish. Claire loves the concept of making people happy and feel beautiful, and believes each person is beautiful and has something special to offer the world!