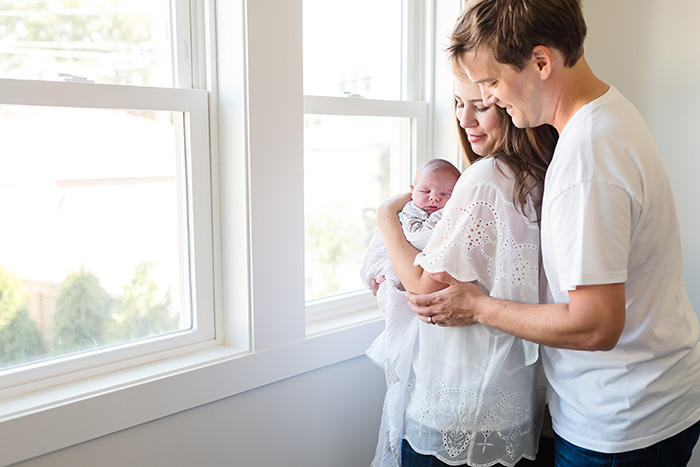 31 Jan

What to Wear – Lifestyle Newborn Session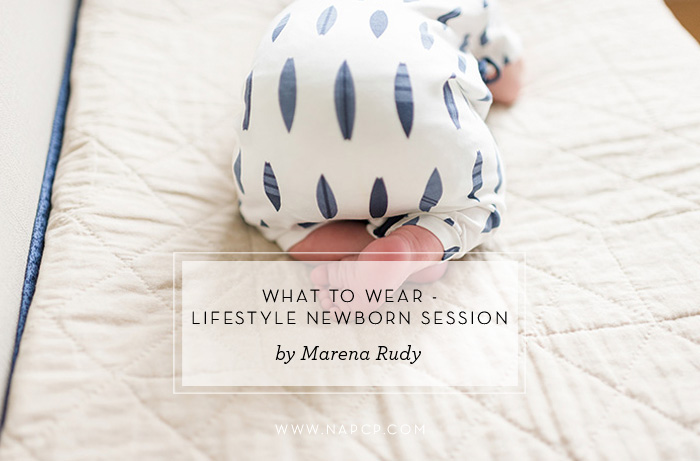 After a client books a session, the first question that they ask is "What should we wear?" I really love documenting lifestyle newborn sessions because clients can incorporate themselves into the session … their home, their colors and of course their style. These sessions are candid, relaxed and if done right, truly showcase the new love that has entered into the home. Below are some tips on how to dress yourself and your family when booking a lifestyle newborn session, where to shop, and how to be successful.
Tip No. One: Neutrals
While I always encourage clients to pick clothing that they feel comfortable in, communicates the style they have, and that complements their home decor – I do always suggest starting from a neutral palette. Newborns should be the star of the show when it comes to the session, so dressing in bright colors or busy patterns often is distracting to the viewer. Neutrals does not have to mean a plain white t-shirt. I consider neutrals as a palette of likeness (gray, navy, tan, white, ivory, soft blue, soft pink, etc.) The most important part for me is that the colors all complement each other and there are three -four (if including denim), max. Men can sometimes have a hard time finding shirts without patterns in which case a solid sweater over top can be a nice complement, to break up a pattern.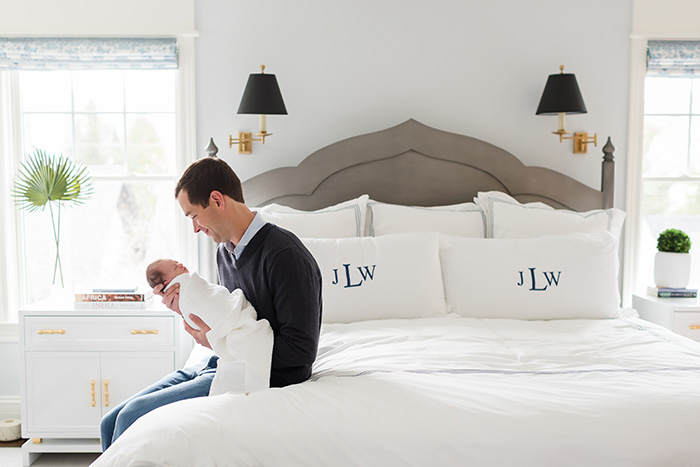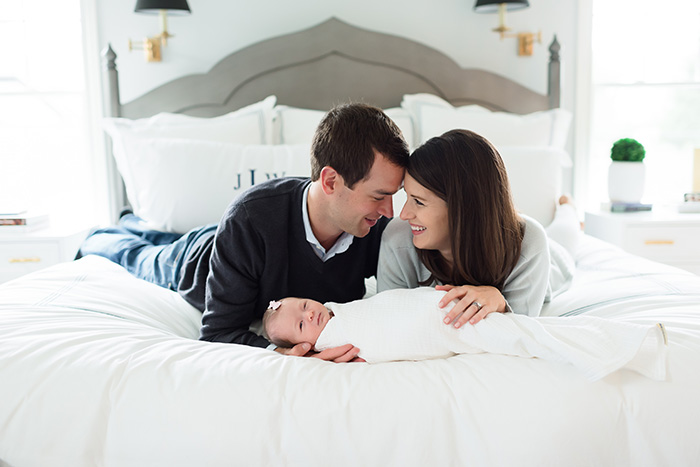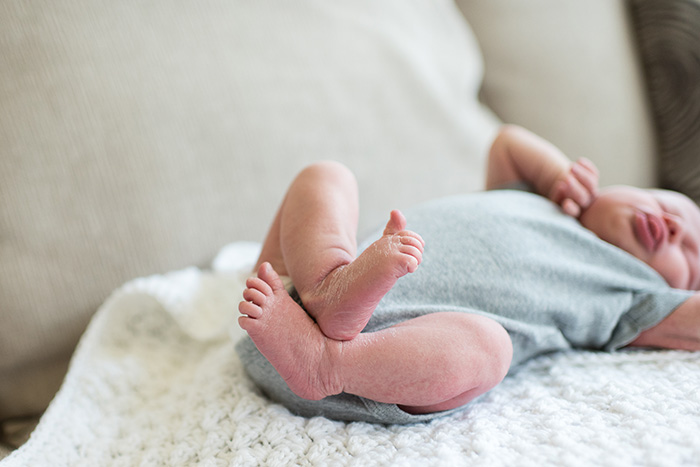 Tip No. Two: Flow & Texture
Fabric that moves or has texture is always my preference. Women who have just delivered a baby do not feel like the most beautiful versions of themselves (although they should). Fabric that moves and flows is a flattering option, especially when choosing ivories and whites for your color choice. Textures are also wonderful as they add visual appeal but don't distract the viewer. It is a great way to add interest.
I also love the look of a dress on a woman after childbirth. I don't suggest wearing a maternity dress that is tight around the waist. Instead, pick a dress with movement. Maternal, classic and beautiful.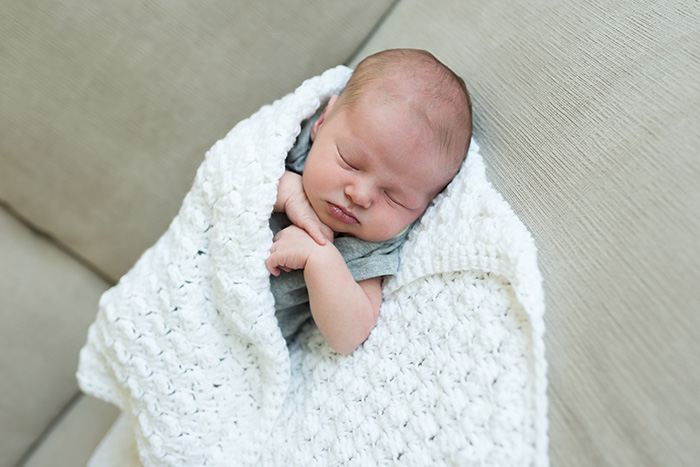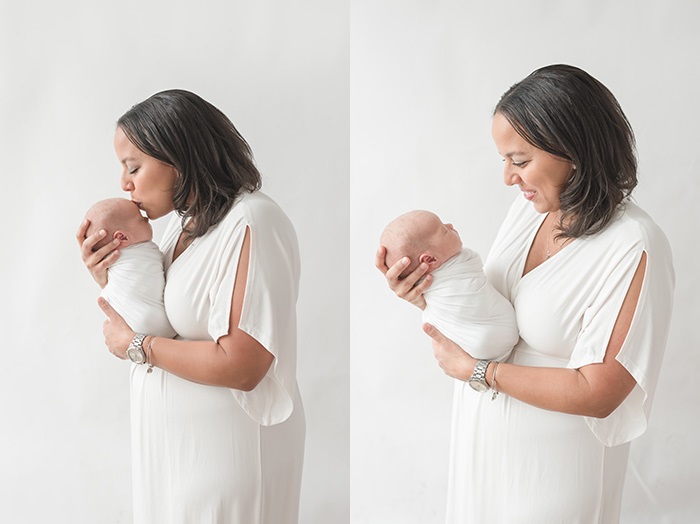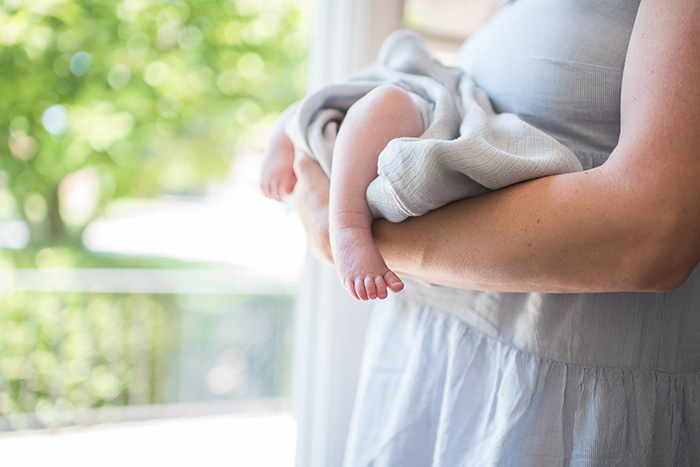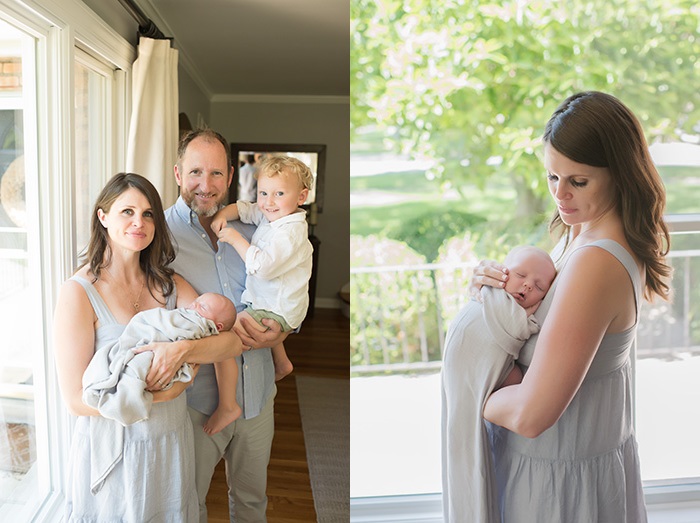 Tip No. Three: Avoid Black
While most women feel that black is the most flattering color choice for clothing, as it is "slimming", I find it a hard color for lifestyle photographs unless B&W (black and white) images are preferred. My personal style of indoor photography is light and airy, so having dark clothing creates a moodier feel in the imagery. There is nothing wrong with moody – in fact it really adds emotion to the image; be conscious about this when you make your color selections. The other thing to consider is your home palette. If your home is mostly white, wearing black will again make for strong B&W imagery, but might feel disjointed in color.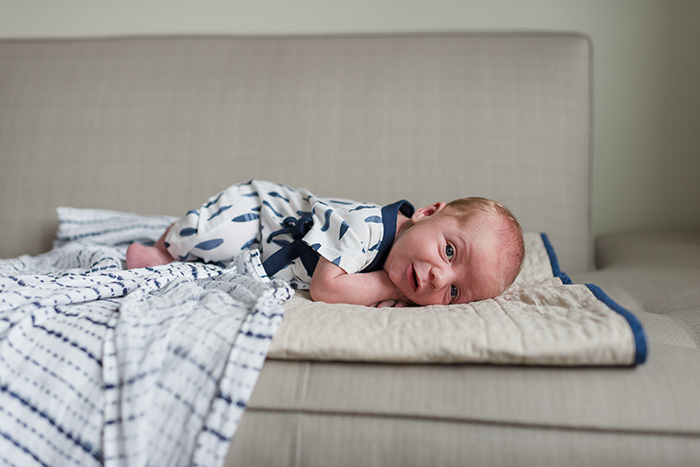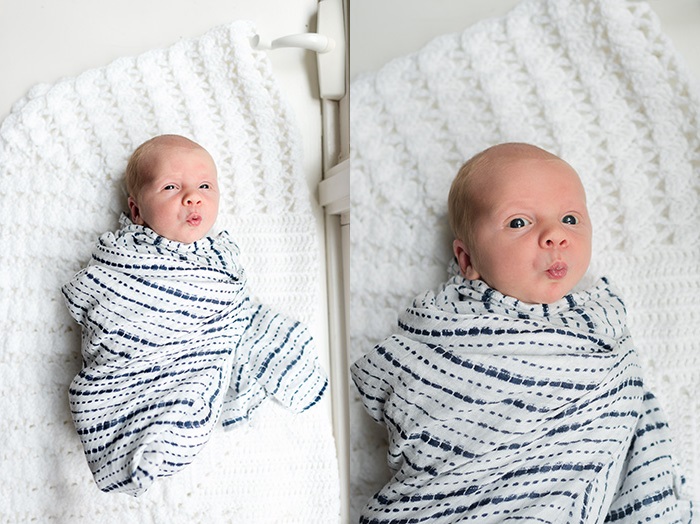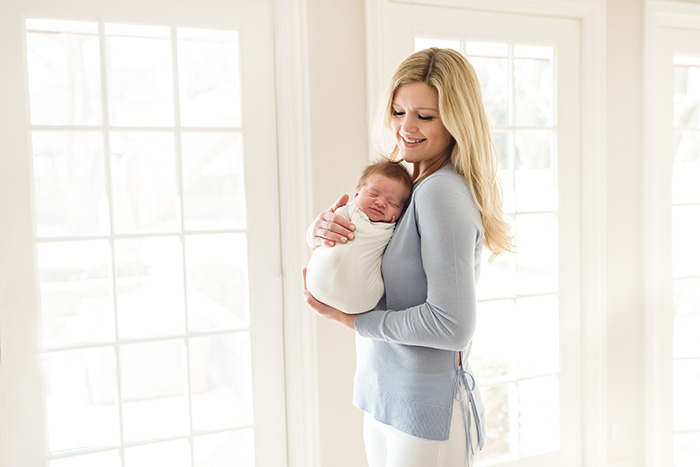 Tip No. Four: Proper Fit
Babies are teeny tiny and most clothing (even 0-3 month size) is still too big right after birth. If choosing an "outfit" to document your baby in, make sure it fits! You don't want your little one swimming in their garments. I suggest shopping in the newborn section, and trying the clothes on your baby before the session. If nothing fits, never underestimate the beauty of a baby that is swaddled. There are adorable swaddles out there now, with endearing prints and patterns. If the rest of the family is dressed plainly, the baby will shine in a sweet swaddle with some spunk. Or, select a simple and timeless swaddle for that classic imagery that you'll never tire of seeing.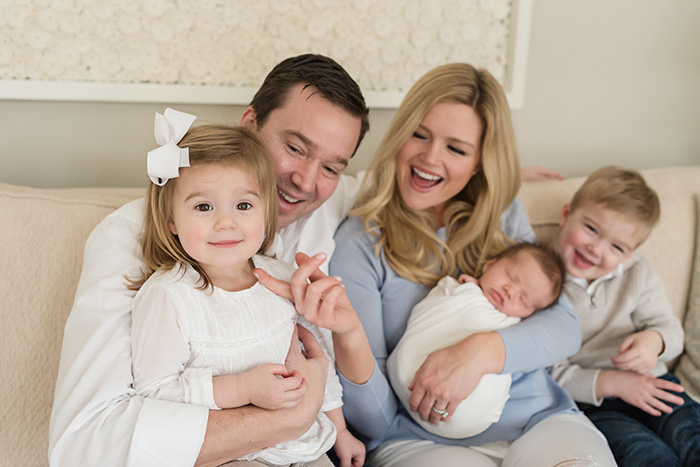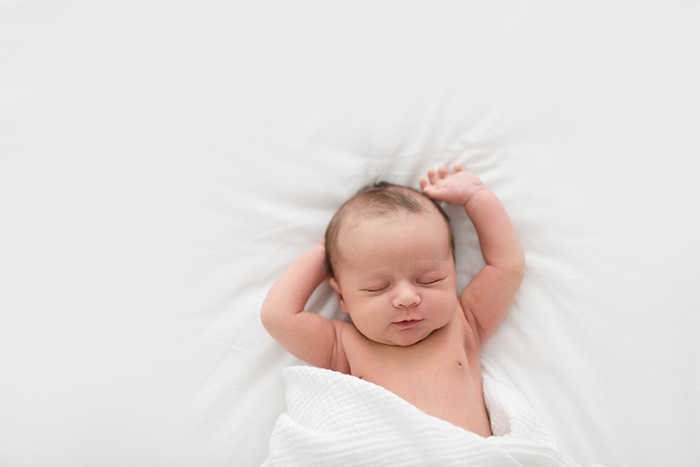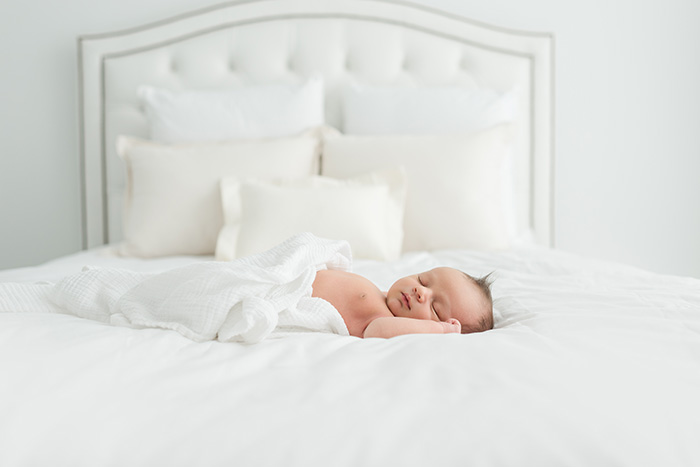 Tip No. Five: Incorporate Something Personal
The beauty about being in your home is you have the chance to incorporate bits and pieces of yourself. Whether that is a favorite knitted blanket from Grandma, or imagery in the nursery – you have control over what is captured (light permitting – see further tips). Here is a link to a recent lifestyle newborn session that incorporated a lot of their beautiful home in the details – Hinsdale Newborn Photography Session.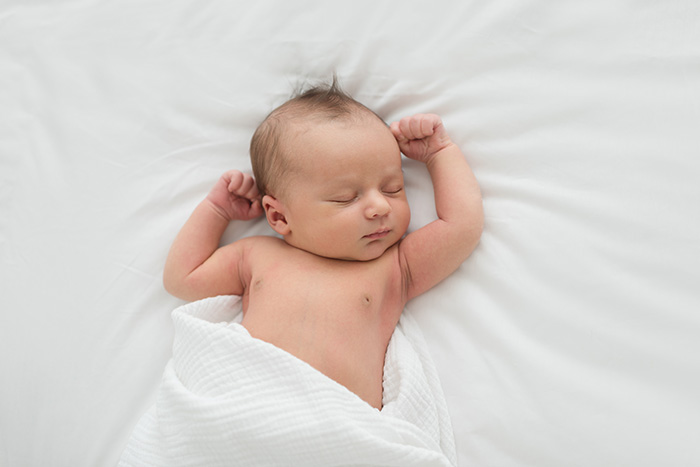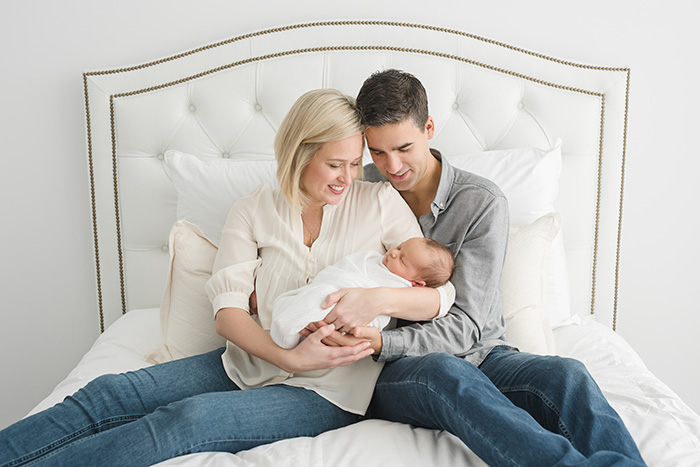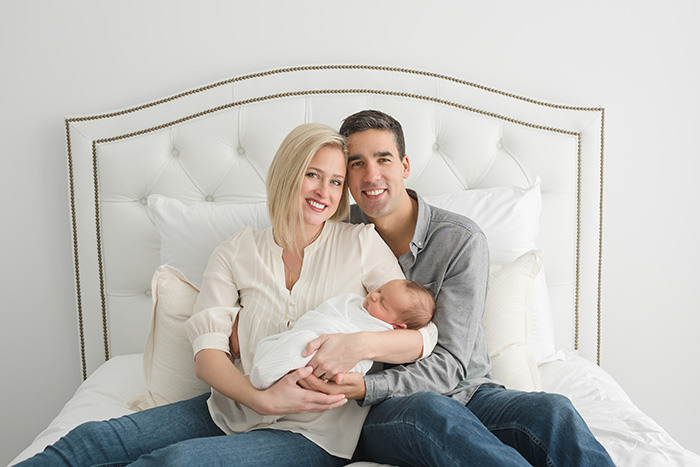 Tip No. Six: Where to Shop for the above
Here is a list of some of my favorite stores for finding clothes for mom as well as baby. They have a great mix of textures, colors and choices for every size.
Anthropologie
Madewell
Free People
Spearmint Love
Monica and Andy
Feather Baby
Pure Baby
Lou and Grey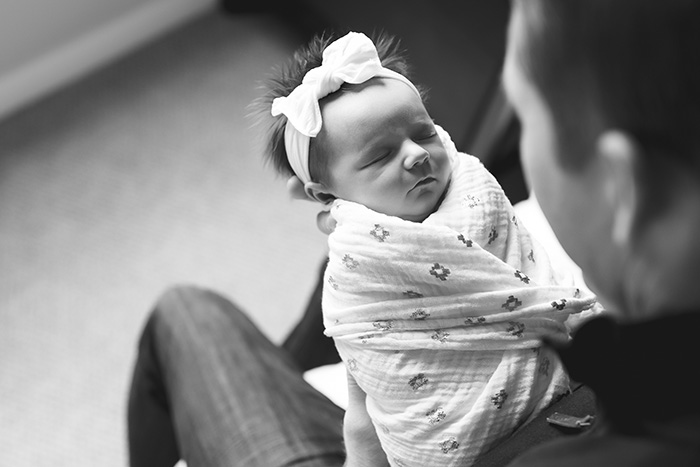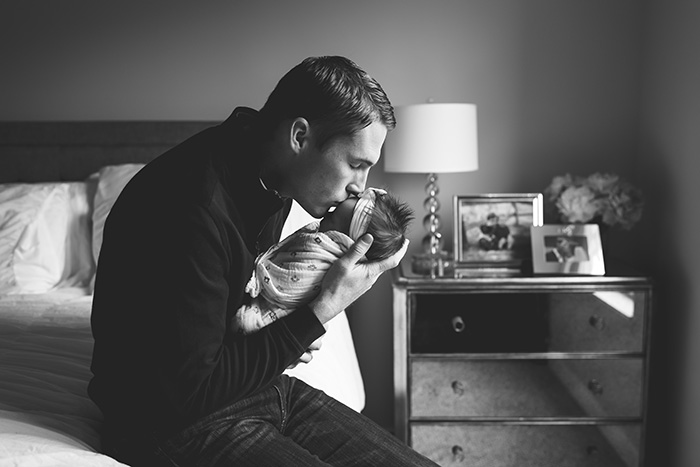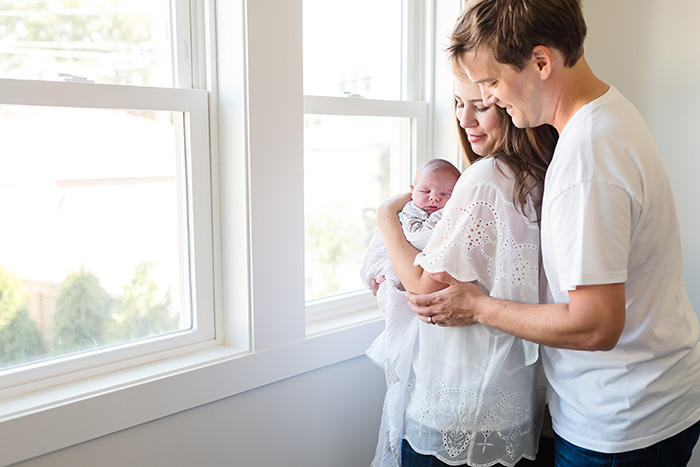 Tip No. Seven: Declutter & Light
Non-wardrobe related, the two other success factors are having adequate light and de-cluttering the background. Light makes or breaks the images, so don't get your hopes up on shooting in a room with no windows. Look at your space at all times of the day and study the light. Exposure direction matters when shooting in the AM and PM and should be communicated prior to the session. I have a pre-consultation call scheduled with each client to ensure I know what I am walking into, and to set expectations for both the parents and myself, the photographer. I also ask clients to send iPhone pictures of both their wardrobe and home.
De-cluttering is also key. I know parents are tired and cleaning is impossible, but books, Kleenex boxes, bottles, magazines, empty glasses, breast pumps, etc. should be removed. You don't want to remember that half consumed beer on the nightstand!