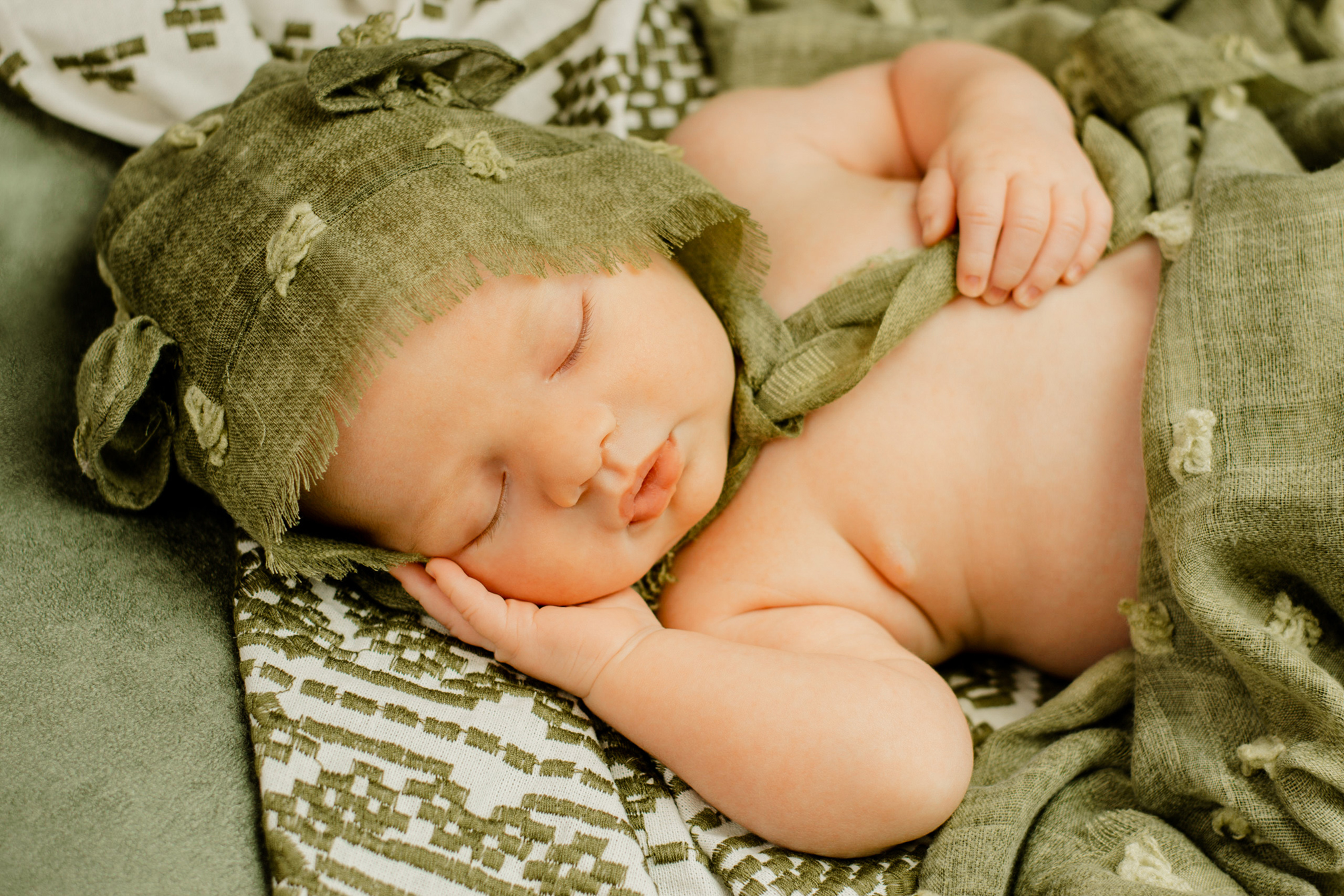 23 Jul

10 Ways to Keep Your Newborn Clients Safe In Our Post-COVID-19 World by Ashley Salango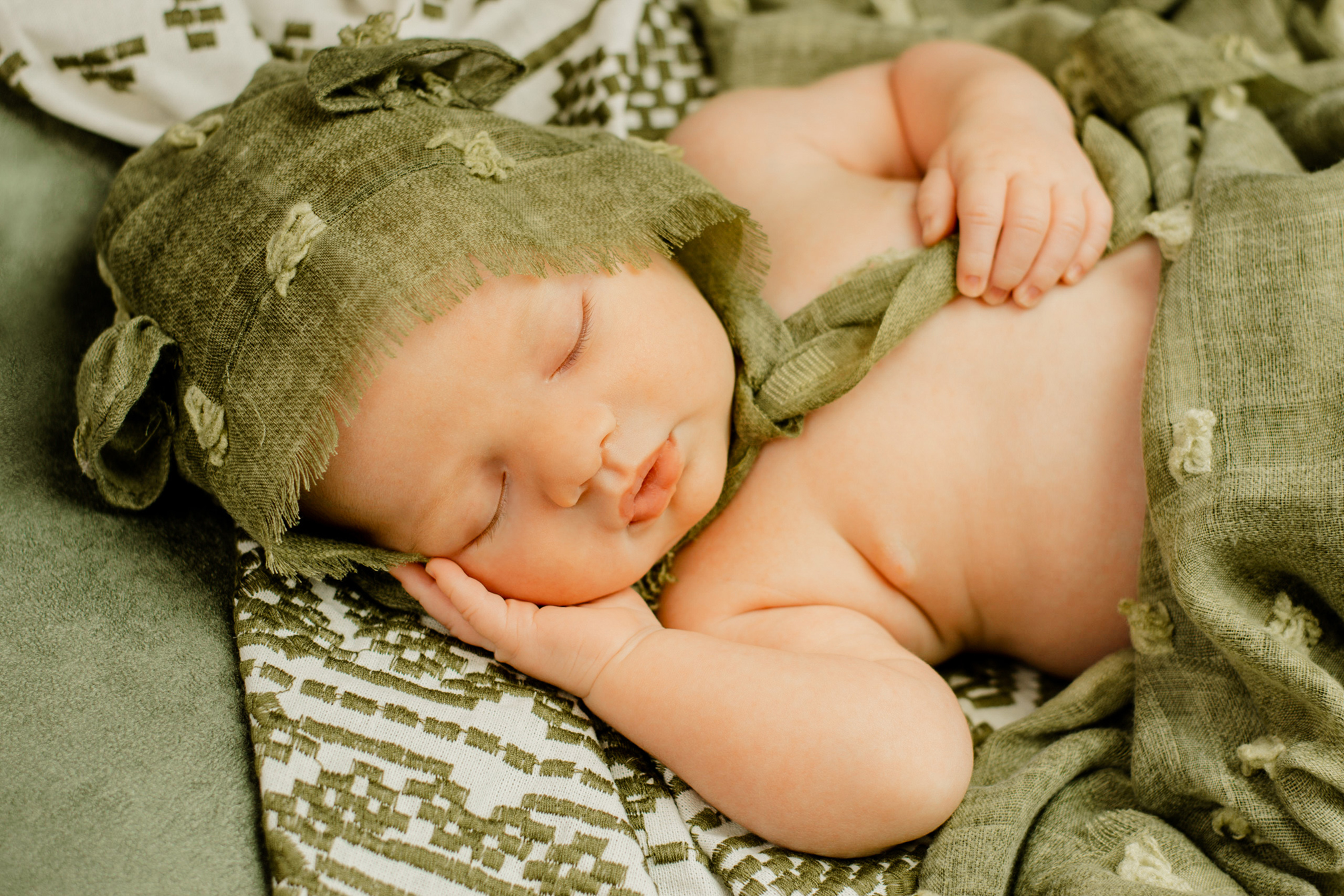 Personally, I struggled greatly with the decision to resume newborn photography. As an in-home and lifestyle newborn photographer, it was so hard to go into other people's homes. I knew I needed a bullet proof plan to protect the little one I was responsible for that day, as well as my own family.
This is the plan I have implemented to keep my tiniest clients safe:
1. NO OUTSIDE PROPS
Ok, ok, so for lost professional newborn togs this is just a given, but I will place it first because you just don't know where they came from. You don't know if mom has washed them. You don't know! Only use the props that you ]have brought along and that you know are sanitized.
2. SANITIZE THOSE PROPS
It is important to sanitize your props before each session, even if they weren't used in the post-covid-19 world. I like to use Dreft for wraps with warm water and a small amount of Lysol Laundry Sanitizer. For buckets and baskets, I will either use a spray bottle of 90% alcohol (70% or higher) and 10% water or just use Lysol. I try to avoid bleach, because it was ruin plastic and painted surfaces. You should sanitize all props before your session and again immediately after your session, too.
3. NO SHOES
Shoes are harbingers of street germs, so kick those puppies off. If you have a studio, don't allow anyone inside with shoes on. If you shoot in your clients home like me, take them off outside the door and leave them outside the door. This is a simple step, but it leaves street germs where they belong… outside!
4. WASH & REPEAT
Wash your hands. Wash them frequently. You should wash before you get started, once or twice during the session, anytime the baby (or you) uses the restroom and anytime you touch your mask. If washing can't be achieved safely due to lack of assistance, keep hand sanitizer in your pocket and use it, a lot.
5. KEEP THE STUDIO CLEAN
I don't have a studio that clients use, but I do have a home office where my props & gear are stored. I make sure to keep it as clean as possible. I don't wear street shoes in that space, but I still sweep and mop frequently in case a family member in my home has. I also keep all hard services wiped clean with Lysol. I do this once every few days. I also sanitize the outside of my camera gear with alcohol prep pads. Do not use anything on the lenses except approved cleansers.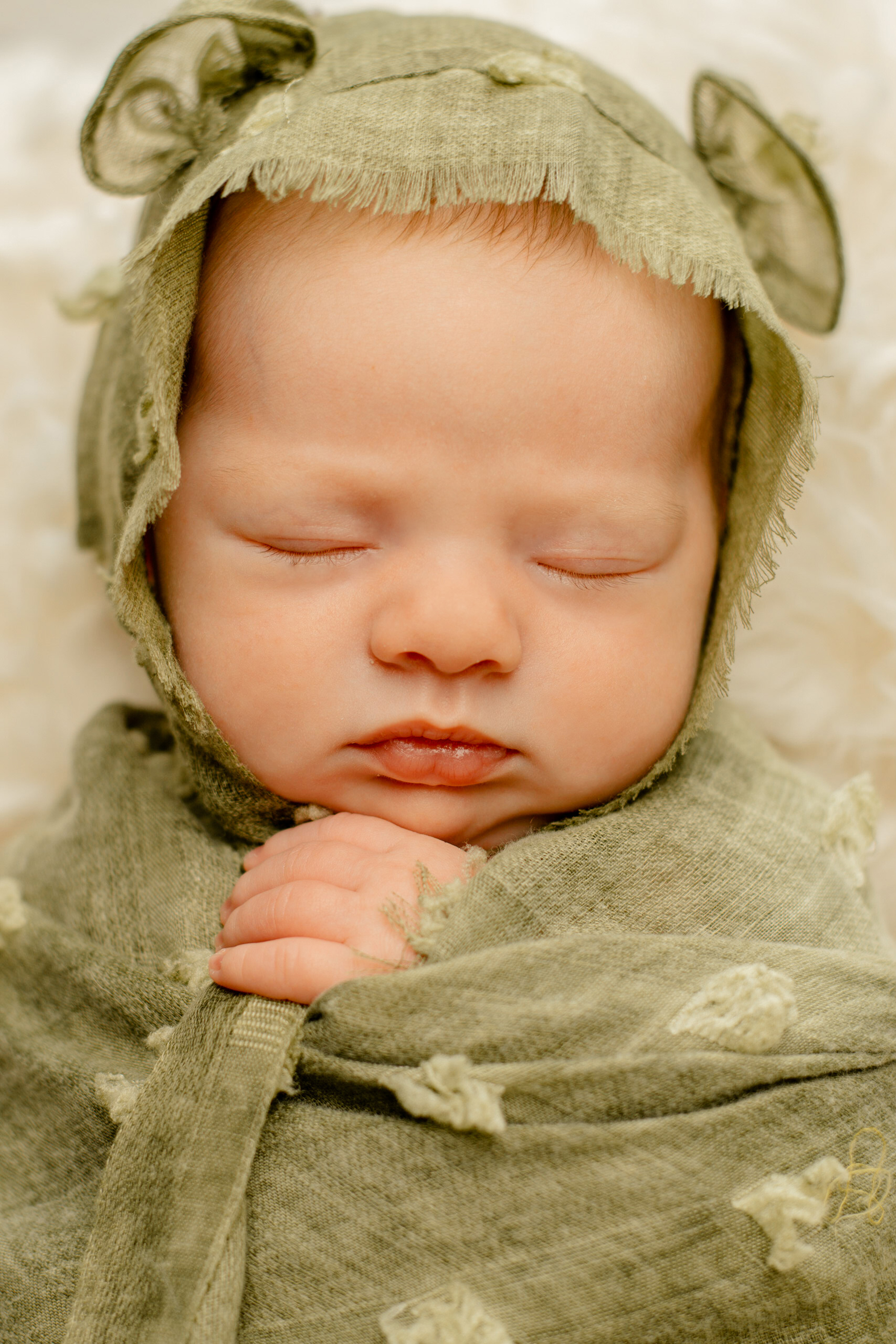 6. WRITE IT DOWN
Speak with your lawyer about ways to legally protect yourself during COVID-19. Make your clients agree to your plan. I have written this whole plan into the end of my contract and have my clients agree to all the ways I will protect them, as well as the ways they should protect themself. I also have a liability clause in my contract stating that while I do what I can to protect each client, the client does understand the associated risks and agrees not to hold me liable as long as I follow my own rules. Don't just add a liability clause though, be sure to let your clients know that protecting them is a priority.
7. NEVER WHILE YOU ARE SICK
This should go without saying, but if you're sick, stay home. Photos can be rescheduled at a later date as long as all parties are still alive. Stay home when your sick to keep others healthy & alive. You should have your clients agree to reschedule if anyone in the house is under the weather as well.
8. WEAR A MASK
When you wear a mask, you protect others from your germs. I ask that each of my clients under 2 wear a mask for my family's protection and likewise, I wear one for their family's protection. When it's time to photograph them, I will ask them to remove the mask and place it in an individually labeled plastic bag somewhere near us. You should never take yours off during a session.
9. CLEAN SHIRT FOR THE WIN
With newborns, you just can't be too safe. I always bring a clean shirt with me when I go into a clients home. I will change into the shirt as soon as I arrive, usually just outside of my car. To make this easier, I wear an camisole under my street shirt & when I arrive I take my street shirt off and place on my clean one. I keep my clean and sanitized shirt in a sealed plastic bag. This isn't really needed when you can keep your social distance, but that is impossible with a newborn session. Since the baby will come into contact with your shirt at some point, it can't hurt to make sure it's clean and germ free.
10. CALM FEARS
In this scary time, your clients will look to you to calm their fears. Now, that isn't easy considering that most of us are scared senseless, but by putting the proper protocol in place, you will make your clients feel much more safe & secure.
In order to beat COVID-19, we all have to do our part. These steps are how I am choosing to protect my most fragile little clients & my own family.
I wish you all safety and sanity, above all else, I wish you a full calendar of precious healthy babies.
Contributed by NAPCP member Ashley Salango of Baltimore Girl Photography – Baltimore MD Lifestyle Newborn Photographer, Baby Photographer, and Family Photographer