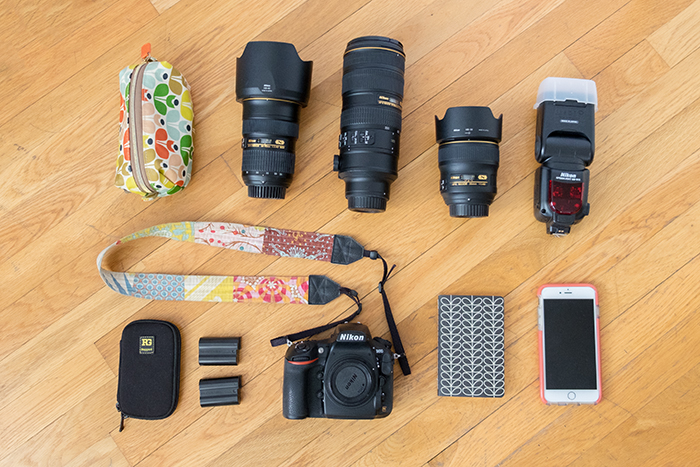 02 Dec

What's in Her Bag: Amy Drucker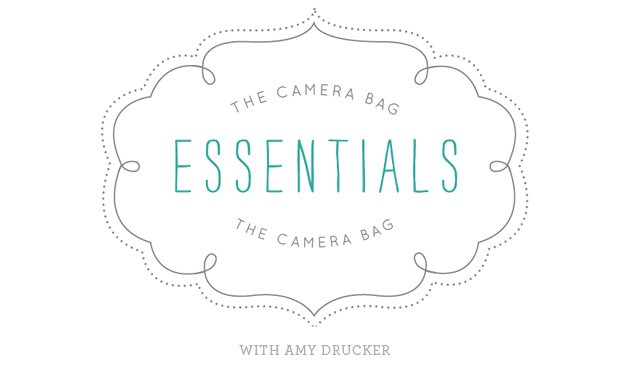 Tell us a little about your bag.
Like everybody else, I like my Shutterbag Heirloom because it's big. I especially love that I can use it as an everyday bag and wear it on one shoulder, then transform it into a backpack when it's fully loaded.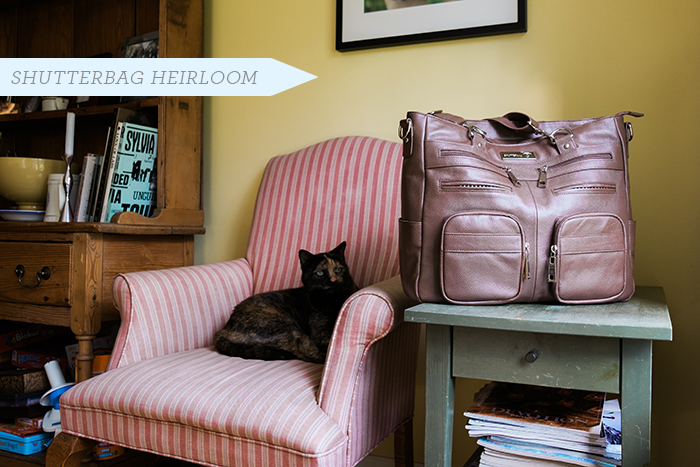 Which lens is your go-to?
The Nikon AF-S 24-70mm 2.8G ED — it's a workhorse.
Most used item in your bag?
The most used item in my bag varies depending upon whether I'm shooting inside or outside. My favorite lens for indoor documentary sessions is my 35mm, and I'll typically only also have my 24-70 with me for those sessions (I'll bring my 100 macro — not pictured — along for newborns). If I'm shooting outdoors, I'll usually start with my 70-200 and swap it out for the 24-70 as well. (I guess that would make the 24-70 the most used item in the bag.)
Least used item in your bag?
My flash is the least used item in my bag, by far. I bring it because I don't always know what conditions I'll be shooting in, and I just never know when I'll need it.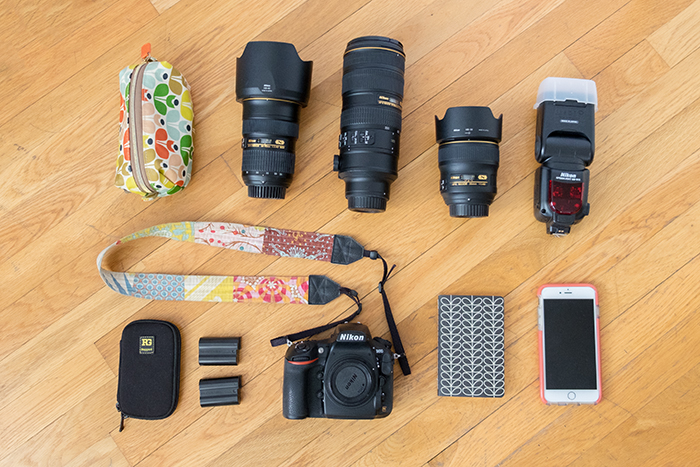 The details:
My camera body: Nikon D810
My usual lenses: Nikon AF-S 24-70mm 2.8G ED, AF-S 35mm 1.4G (similar), Nikon AF-S 70-200mm 2.8G
Nikon Speedlight SB-910
Accessories: Card holder, extra (formatted) SD cards
Handmade patchwork strap
Extra charged batteries
iPhone 6Plus
Personal items stashed inside my favorite Orla Kiely case: Chapstick, bug spray, hearing aid batteries (I'm partially deaf), Tylenol (because, of course)
Notebook (more Orla Kiely goodness)

Thank you, Amy, for showing us what's in your bag!
For more of Amy's captivating style, be sure to bookmark her web page, follow her on Instagram and Facebook, and take a peek inside her book!
Save
Save