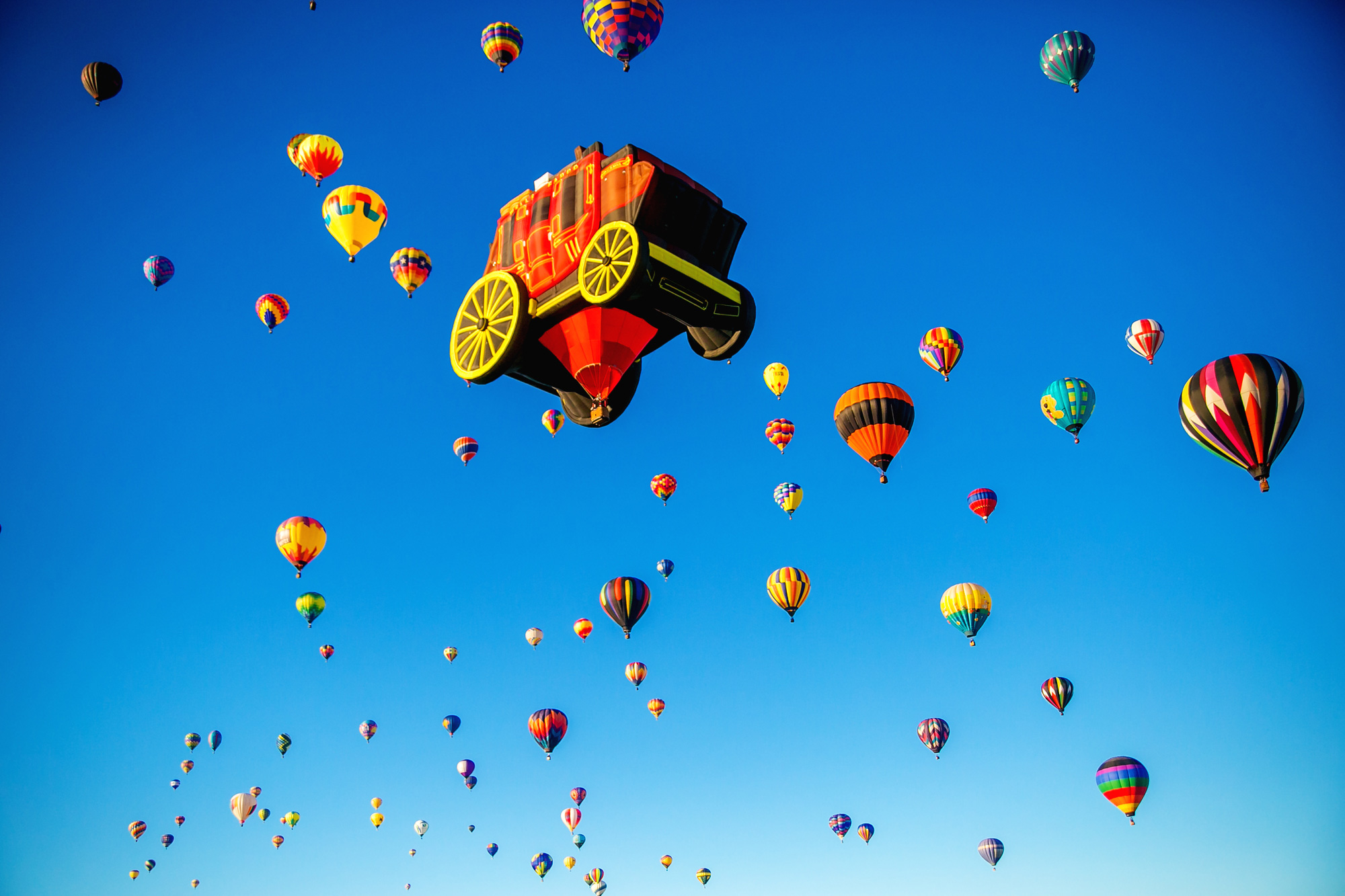 02 Sep

RV Travel Photography by Kristy Lehman

Especially with the presence of COVID-19 and the restrictions we all live with this year, RV travel has become an increasingly popular way to vacation because it is safer, more isolated, and more cost effective than flying on airplanes and staying in hotels. This year more than any other, people are desperate to get out of their house and out of their hometown to seek adventure and regain the piece of mind that being outdoors brings us all. When you travel across America in an RV and intentionally find hidden gems to photograph, your audience loves to imagine themselves in your images as a mental escape to a time and place that is beautiful and worry free.

This year we embarked on a 19-day and 2700 mile road trip connecting several national parks and monuments including Grand Teton, Yellowstone, Glacier and Devil's Tower. Last year, our maiden voyage in the RV was 24 days and 3500 miles along the entire Pacific Northwest coastline from Washington, through Oregon, to Northern California, and back home to Colorado. Adventures included wanderlust hiking in temperate rainforests, wading through tide pool marine gardens, playing in the vast sand dunes of Coos Bay, exploring the breathtaking shoreline of Crater Lake formed by a collapsed volcano, and feeling tiny in a forest of Redwood giants. Last autumn we took and an extended weekend to witness the magic of the Albuquerque Balloon Fiesta from sunrise to sunset to close our RV season in October.

MENTAL BENEFITS OF RV TRAVEL
The benefits of RV travel are spending quality time with family free from distractions, leaving the constant and never-ending "to do" list at home, and feeling a physical separation from the demands of the world we know (school, work, sports, etc.) to slow down, relax and take time to focus on each other with meaningful conversations along the way. RV travel allows for an appreciation of nature, a sense of adventure and a way to stay safe and isolated with your own family during the COVID-19 pandemic. The Japanese coined the term "Forest Bathing" as spending time in nature with your senses and soaking up the fresh air, sunlight, sights of forests, mountains and water, sounds of babbling brooks, birds singing and crunching leaves beneath your feet. Immersing your senses with these types of stimuli has been proven to reduce stress and blood pressure, restore our mood, and rejuvenate our mental and physical well being.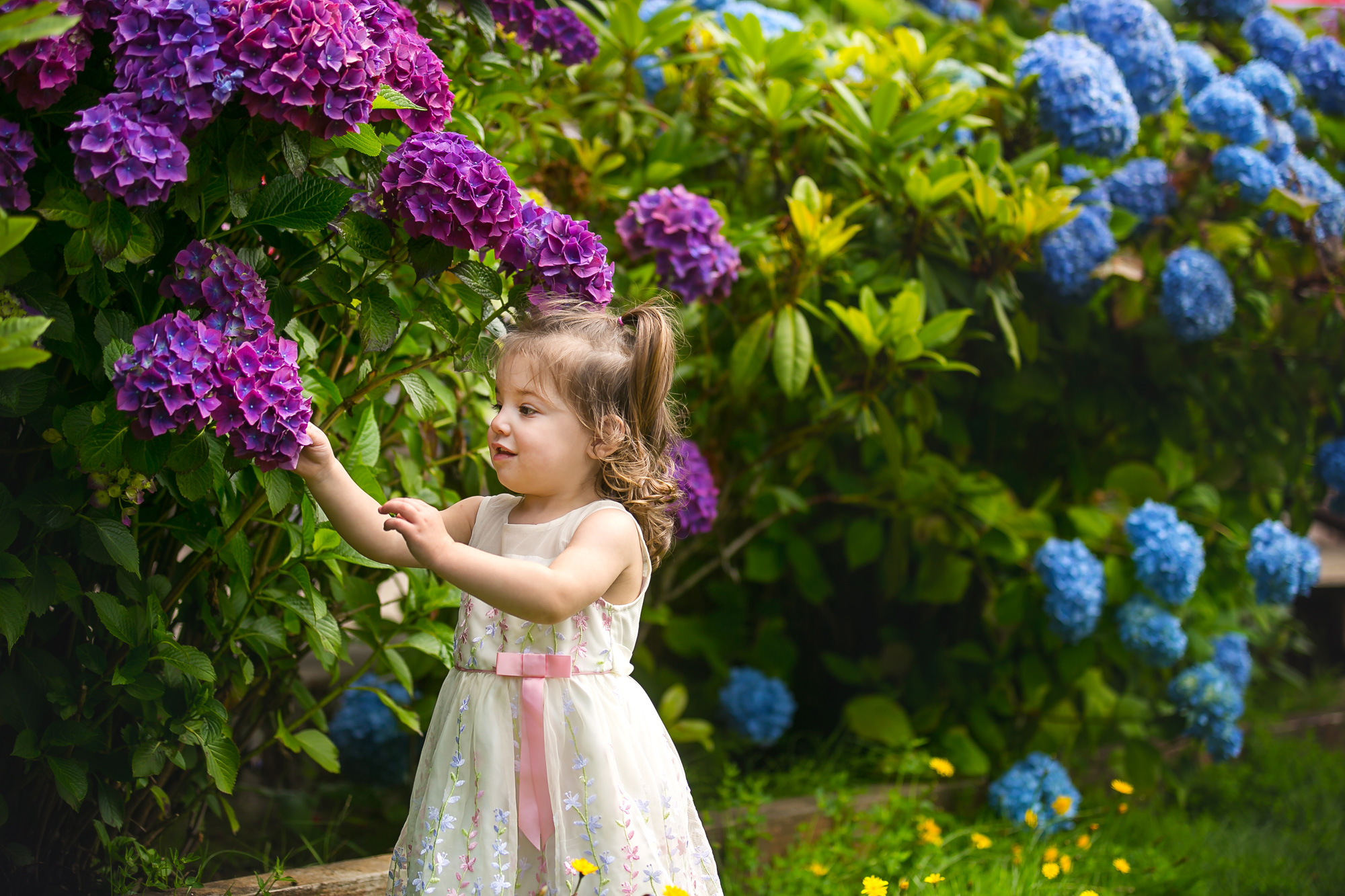 PHOTOGRAPHY BENEFITS OF RV TRAVEL
Traveling inspires me to be a better photographer because being in new and unfamiliar places inevitably sparks my creativity, gives me new ideas, exposes my imagination to new colors, landscapes, and architecture that is different from my home town, fosters learning about new areas of history and culture, and an overall appreciation of nature and the national parks we so wisely preserved.
While travel photography is not a new thing, it does add a unique twist when children are photographed interacting with the awe-inspiring landscapes! I have received a lot of positive feedback, personal messages, and genuine interest in my travel photography because I believe our audiences are so inundated with all the same style of family portrait images day in and day out that seeing a refreshing new angle of a childhood moment in time really struck a cord with people. On some level, everyone can relate to the energy, beauty, and familiarity of a classic childhood moment either in themselves or through their family. Especially during COVID people really yearn to be carefree out in nature and sincerely appreciate the joy they see in children seemingly not having a care in the world!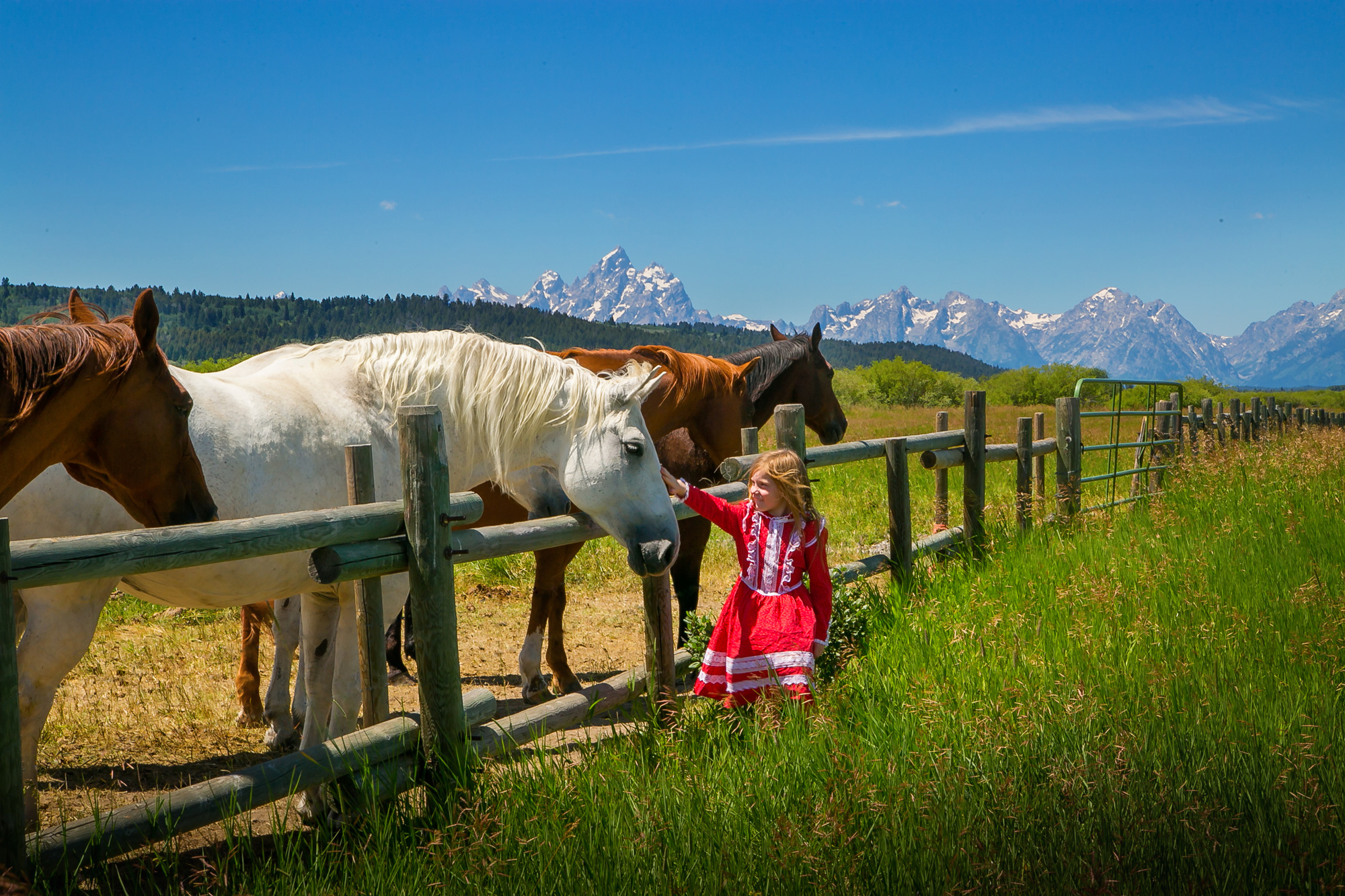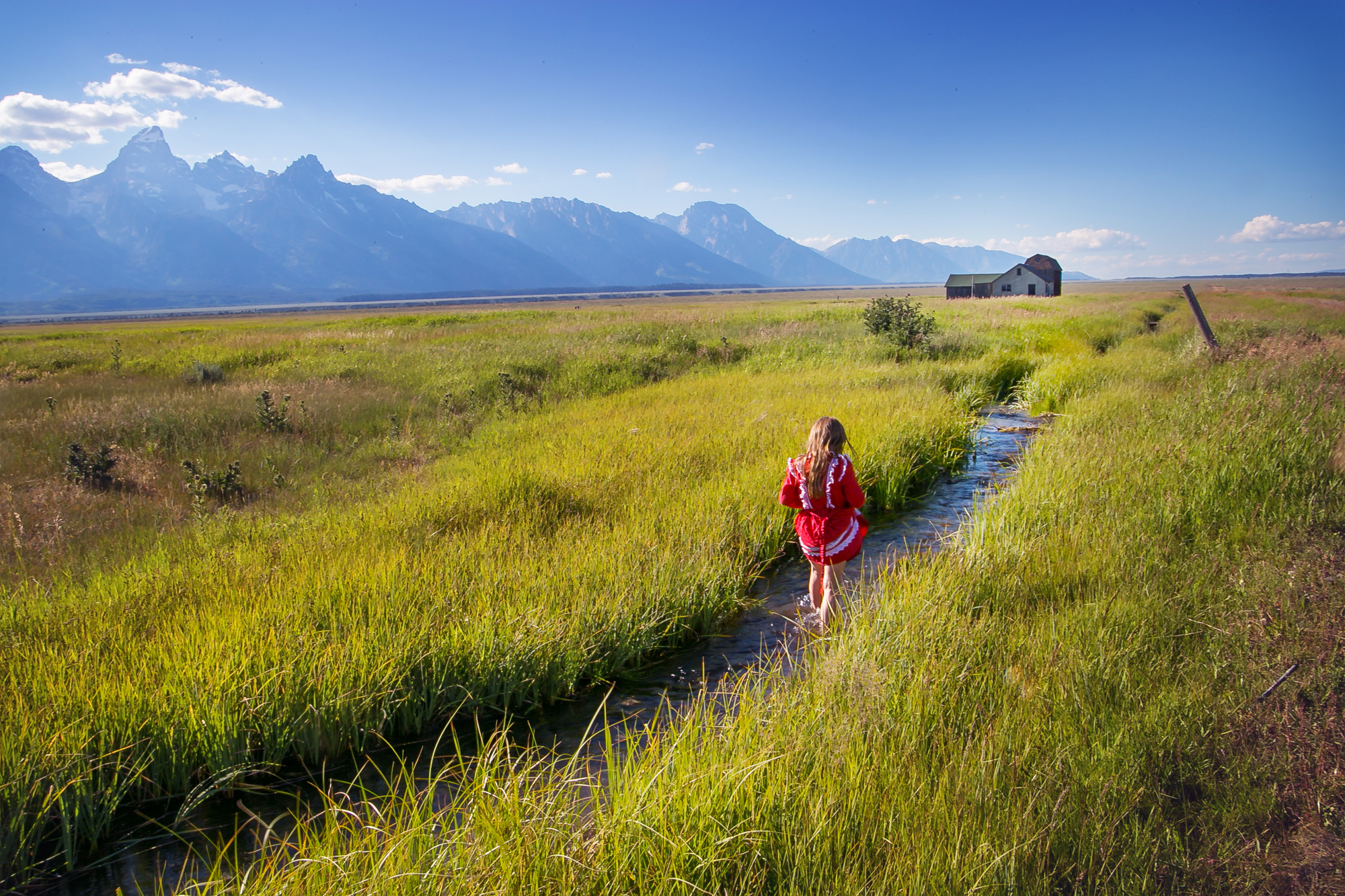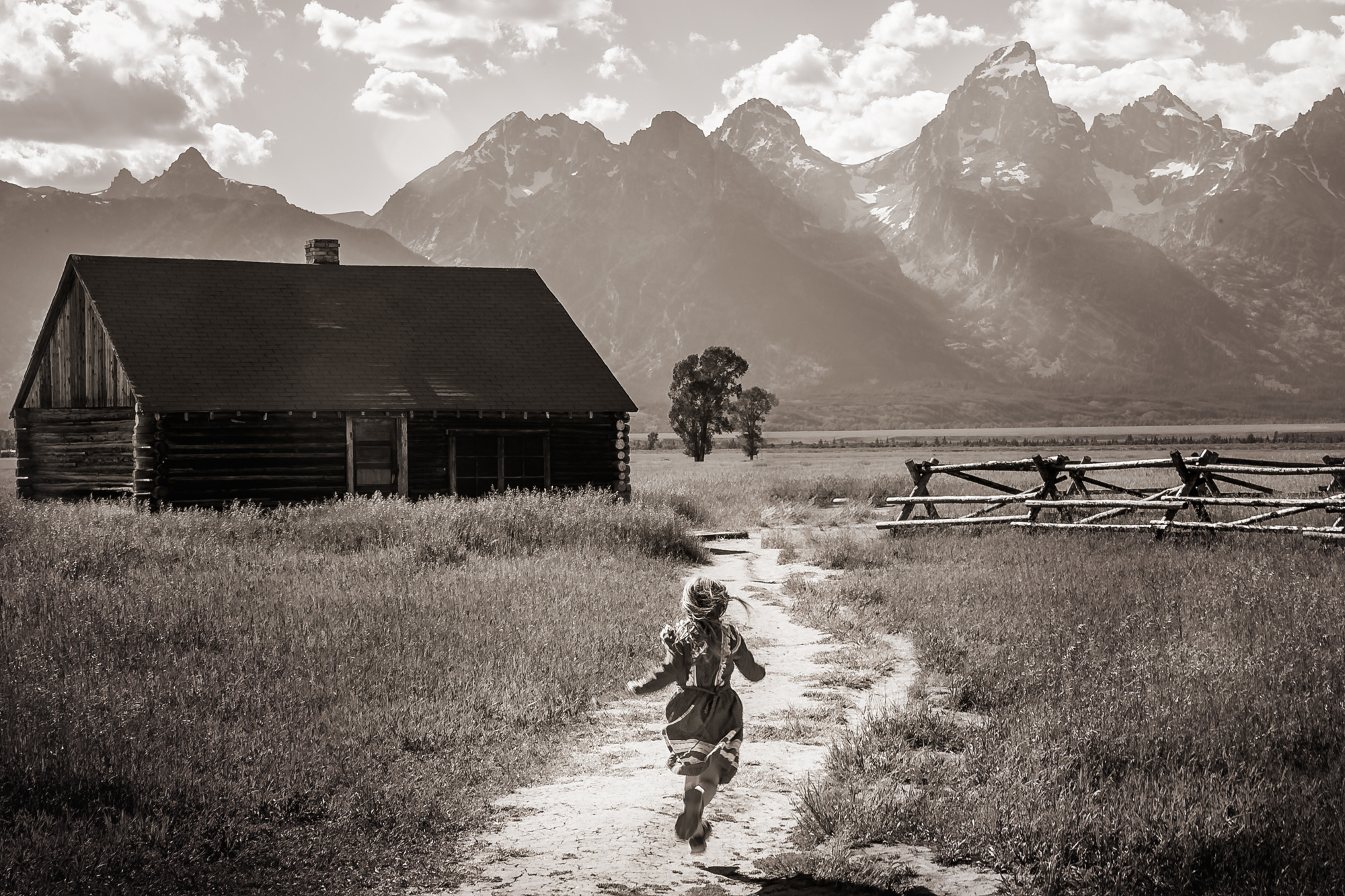 These images are from Mormon Row in Grand Teton National Park. This homestead from the 1800's is one of the most photographed barns in the world, which can immediately connect your audience to a place they have been or a place they have always wanted to go! I wanted to capture moments that could have happened at any time in the last 200 years, recognizing that many generations of children have been in this same place, laughing, playing in the water, and running carefree through the fields. I intentionally selected my daughters dress to be from eras that are more than a century old to really make the image timeless.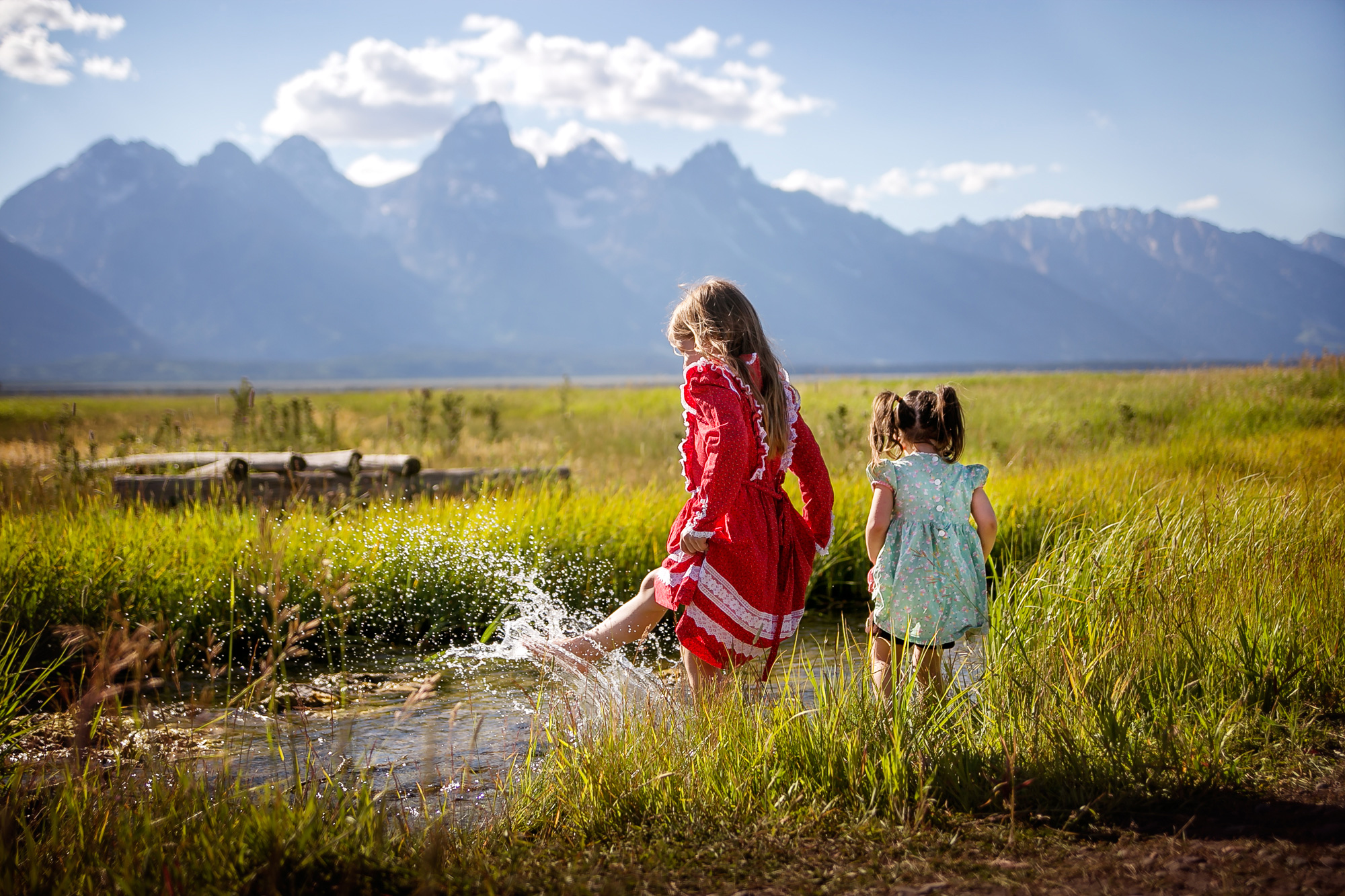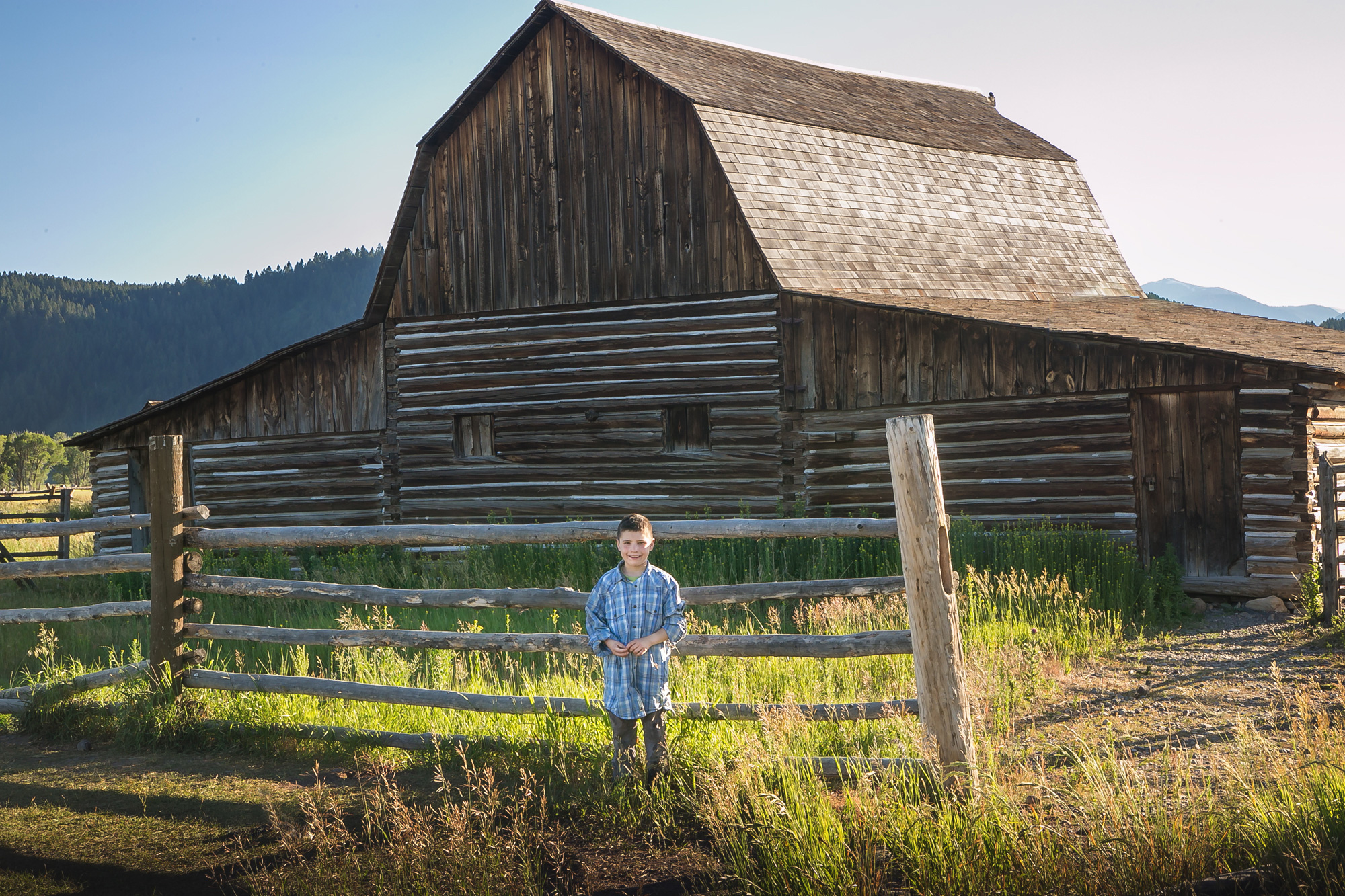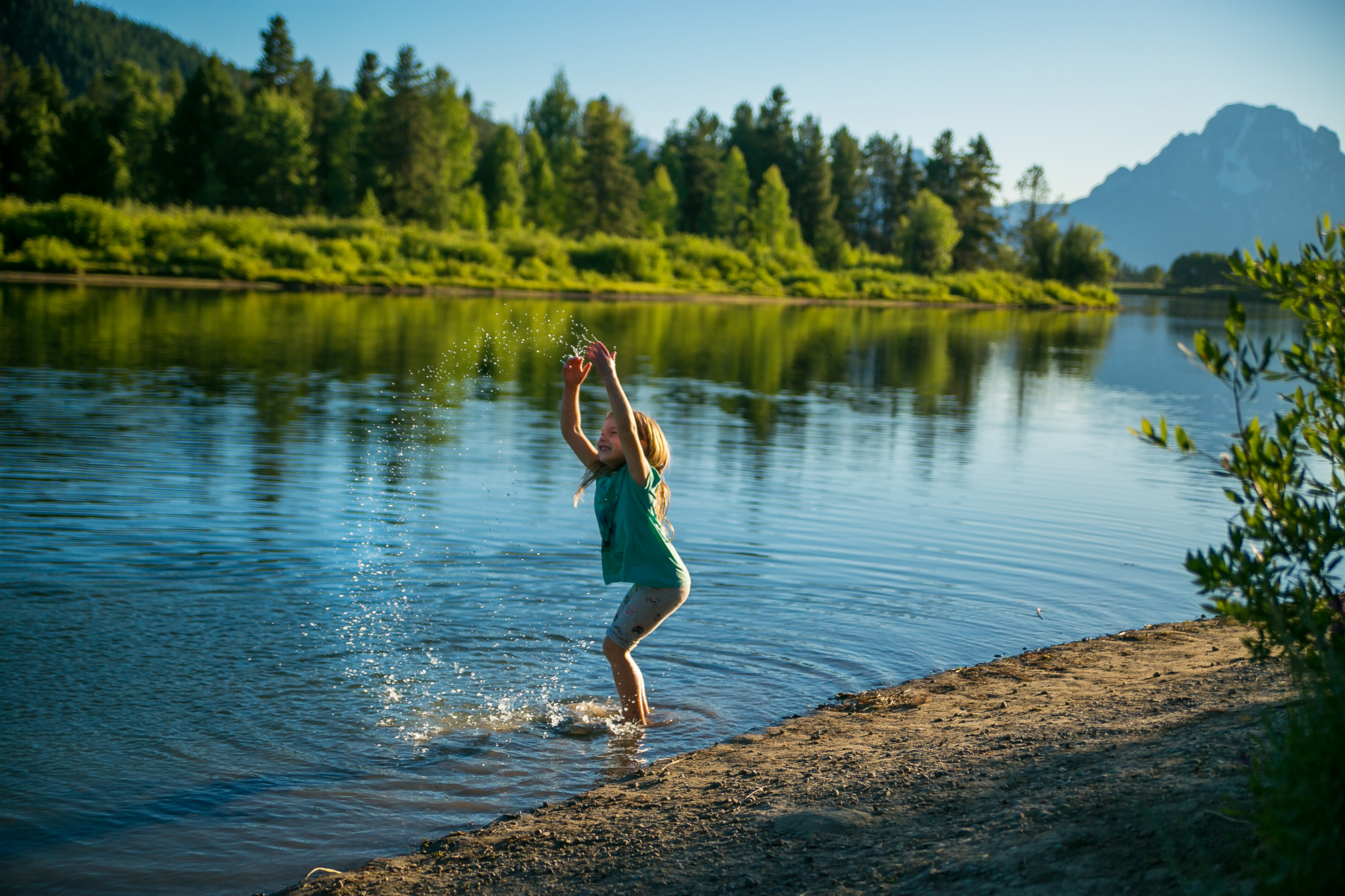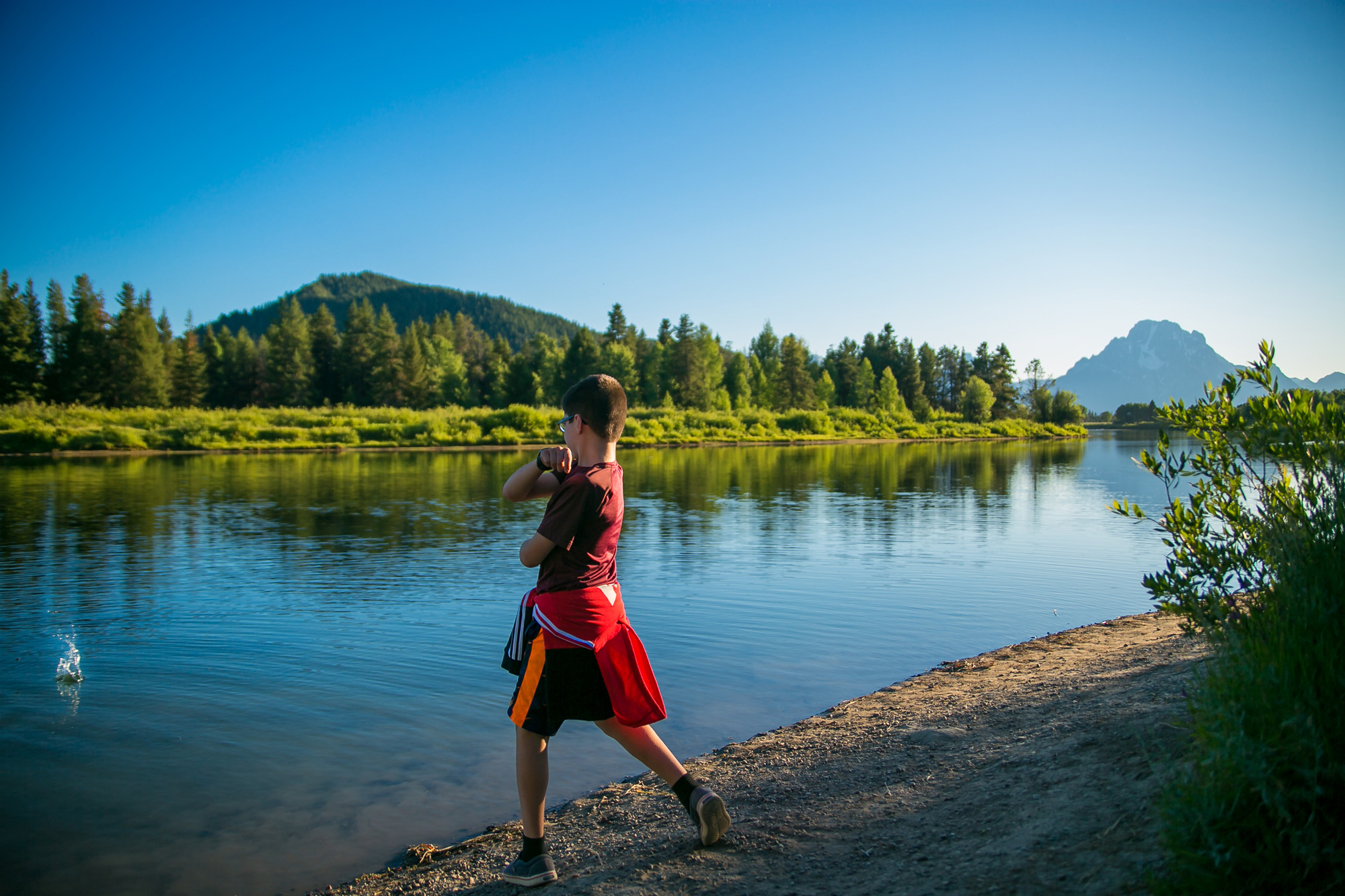 What is special about photographing children is that after a few minutes in the right environment, they forget you are there and truly get lost in the adventure and the magic of the great outdoors.  It makes this area of photography so fun when you can capture just how carefree they truly are, even in a year like the one we are experiencing now. "The mountains are calling and I must go!" -John Muir.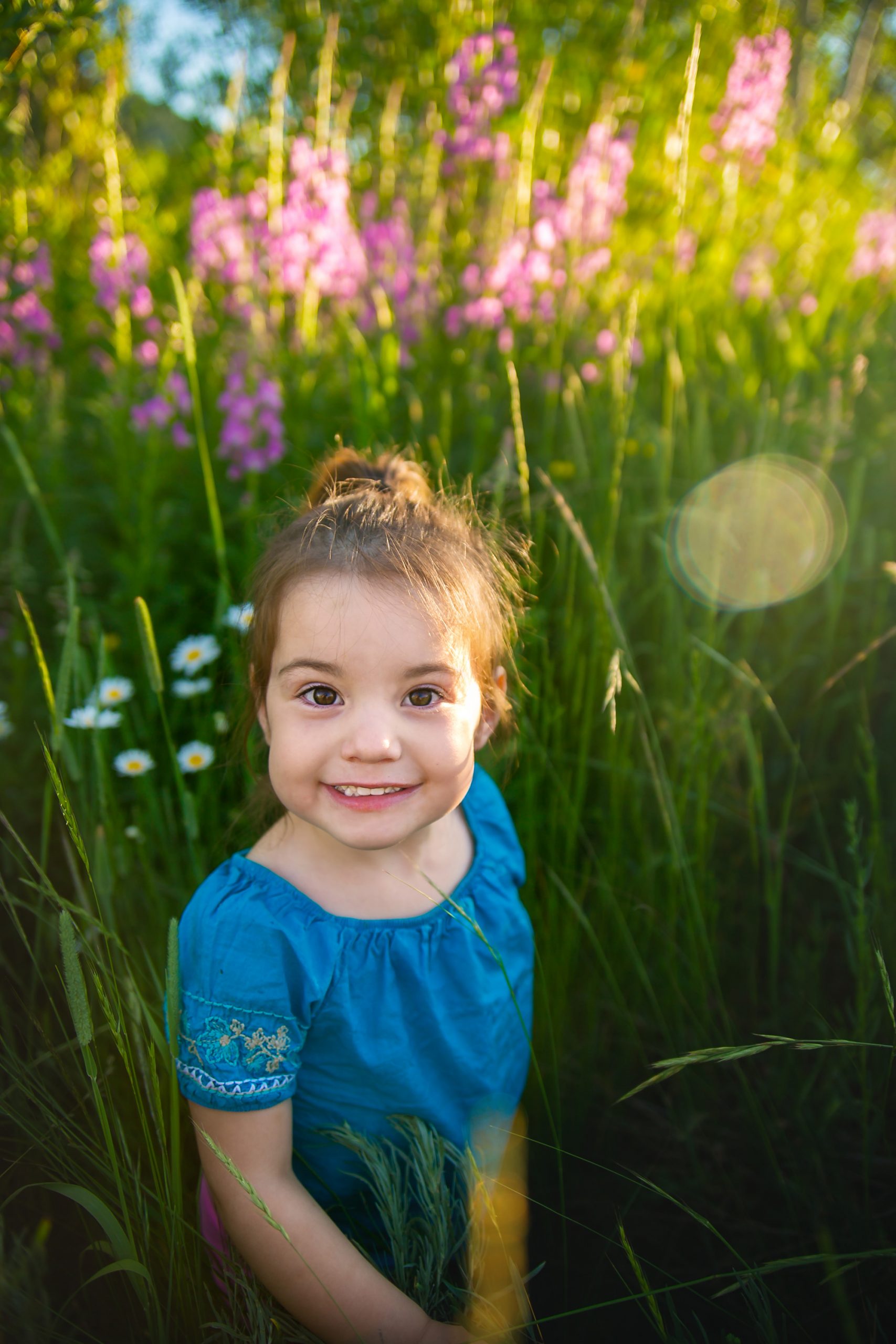 PHOTOGRAPHY BALANCE
I carefully selected two opportunities for professional photography on our trip. Since I have young kids it is important for me to set boundaries and to know when it is appropriate to use my professional camera with planned outfits and time of day lighting, and when it is best to just use my phone so I can relax on vacation and be focused on my kids as a mom. A good example of each is first hiking at Glacier National Park with 4 kids under 11 years old on a 5 mile trail. This is no time for me to carry my expensive photography equipment in a backpack while also trying to juggle the water bottles, sunscreen, snacks, and a 3-year old climbing in to and out of a hiker. Even though there were amazing waterfalls cascading into a lake formed by melting glaciers at the end of the trail, sometimes it is about me "leaving work behind" and instead just enjoying the moment exclusively with my kids and them having my full emotion attention. On the other hand when we visited Grand Teton National Park, I had been thinking about photographing my children at Mormon Row for weeks in advance of our trip. I purchased and packed specific clothing, planned the best time of day for lighting, made sure everyone was well-fed and well-rested going into it, and let my kids know in advance what we were doing that evening after dinner so their were no surprises. It takes a lot of cheerleading and emotional support to keep four young children focused during a photo shoot, but as I have found through experience, the candid moments where they begin to wander away from the camera and get lost in the moment frequently turn out to be the best images! I am a mom first and a photographer second, so a healthy balance of both activities is a must so that your family doesn't become burned out with your profession.
QUICK TIPS FOR RV TRAVEL & PHOTOGRAPHY
Many things I have learned through my RV travel experiences to help improve your vacation in advance by reading these quick tips!
Read multiple travel books and research the site and location ahead of time to scope the best places for photography.
Intentionally select appropriate attire to match the era and the landscape.
Use a program like Excel to easily forecast and budget for drive time, mileage, travel dates, reservation numbers, cost of food, and fuel.
Add extra drive time! I can't stress this enough, especially if you are going on an RV trip with children. If you use the Maps app on your phone to forecast mileage and time, realize this is calculating at 75mph on the interstate with no stops! Real life in an RV with young kids is 55mph, stopping every 30-60 minutes for something unexpected, and allowing yourself at least 1 hour for meals.
Put "Down Days" on your calendar with no plans to visit or go anywhere! Adults are really skilled at jamming every moment of every day with some type of excursion. What we tend to forget is that kids are wired differently and sometimes their favorite days and memories are playing at the campsite with their toys, riding bikes, visiting the local playground or pool, and having no pressure to be at a certain place for a certain amount of time. It really improves their mood and recharges their batteries when we intentionally plan one down day at every destination we visit.

FINAL  THOUGHTS TO HIGHLIGHT
Albuquerque Balloon Fiesta
The Albuquerque Balloon Fiesta, the largest hot air balloon festival in the world, is simply AMAZING! It is a feast for the eyes and photographer's dream with the colors, patterns and so much to see from before sunrise to well after sunset. The atmosphere reminded me of a childhood dream with all the vivid colors, sights, sounds, and textural designs. Each balloon is relatively the size of a house, so with 550 balloons ascending in the air at sunrise with all the varieties of colorful designs and patterns it is breathtaking! You will quickly notice that this event is sponsored by Canon, which is quite fitting since it is the most photographed event in the world!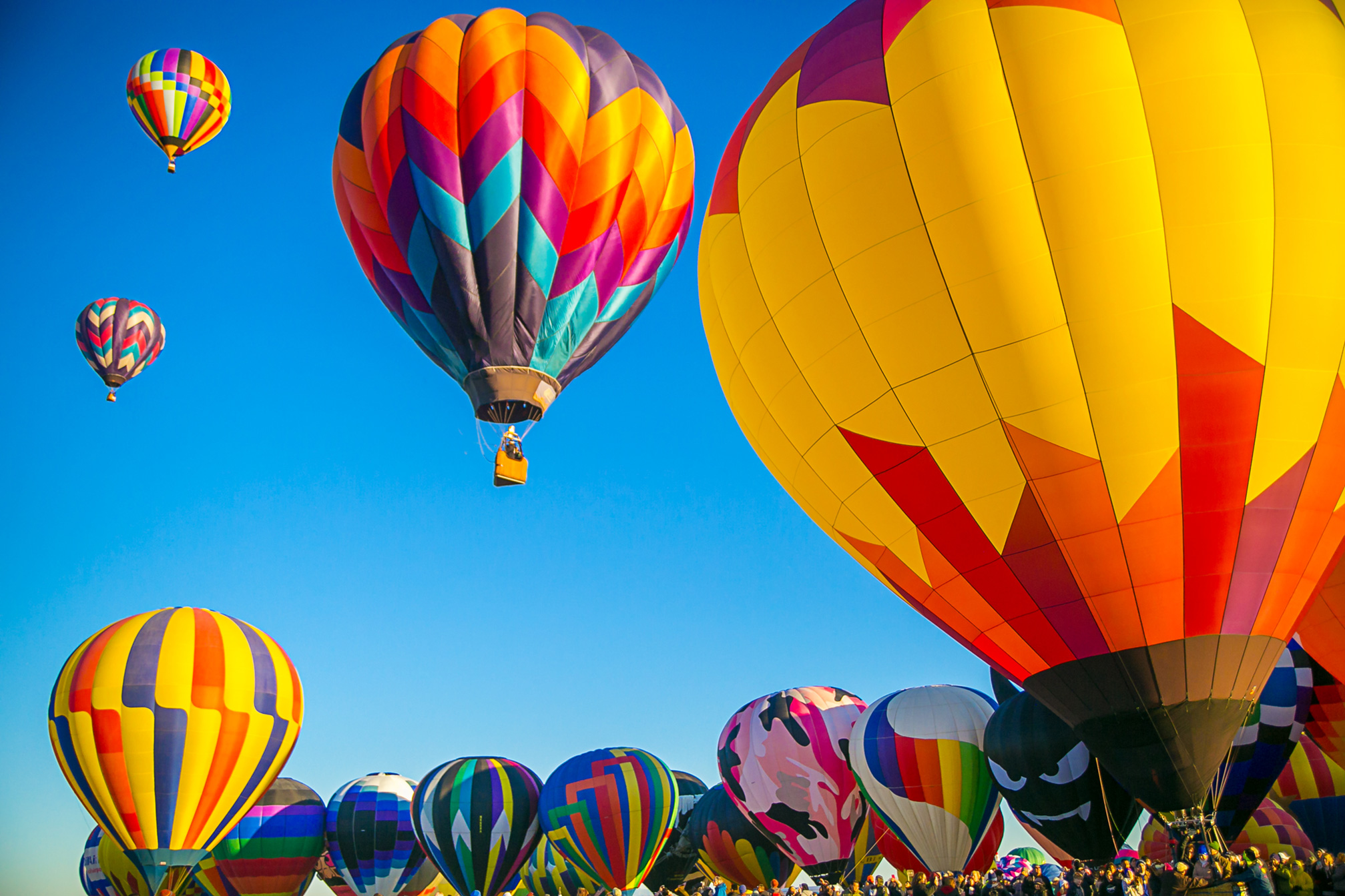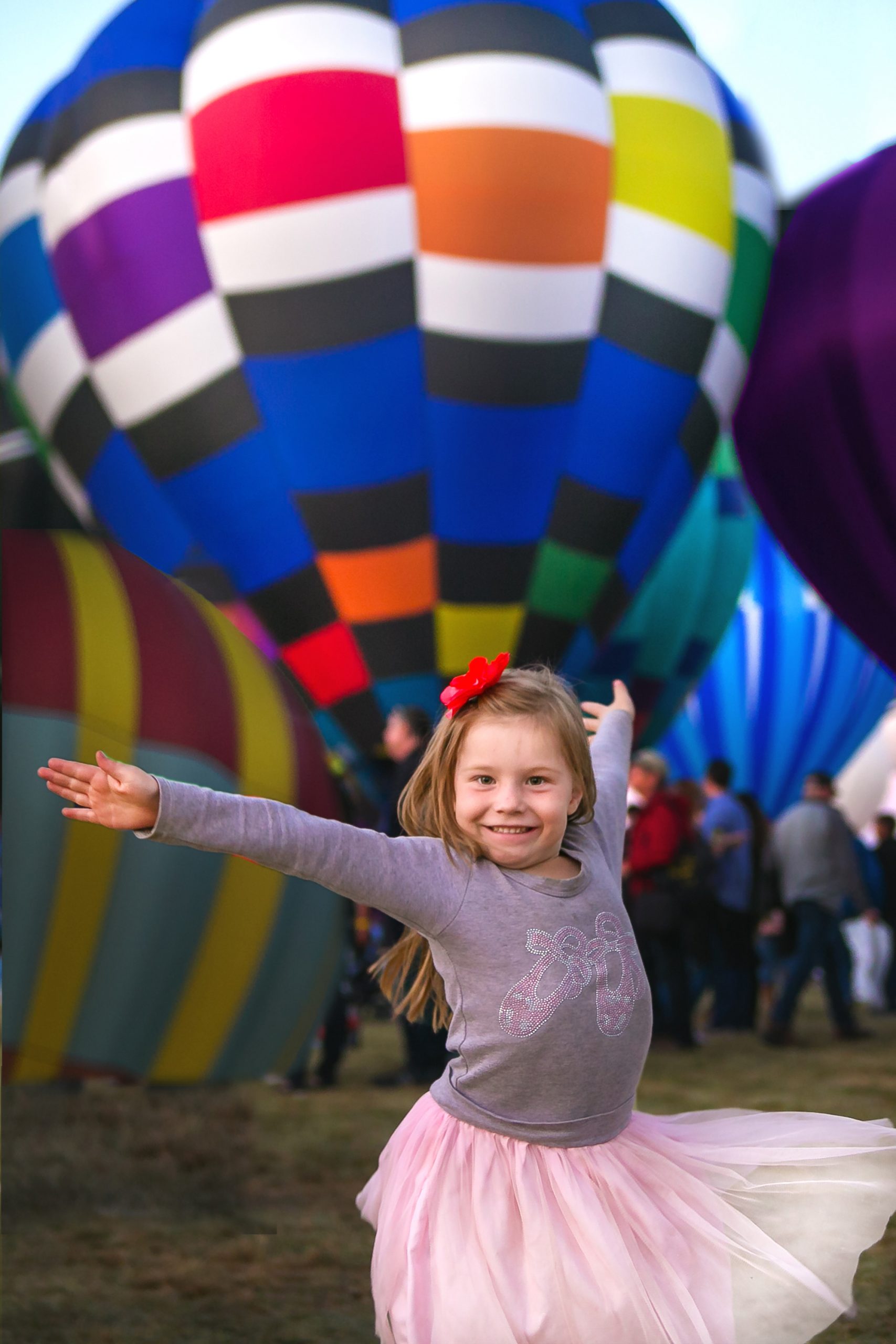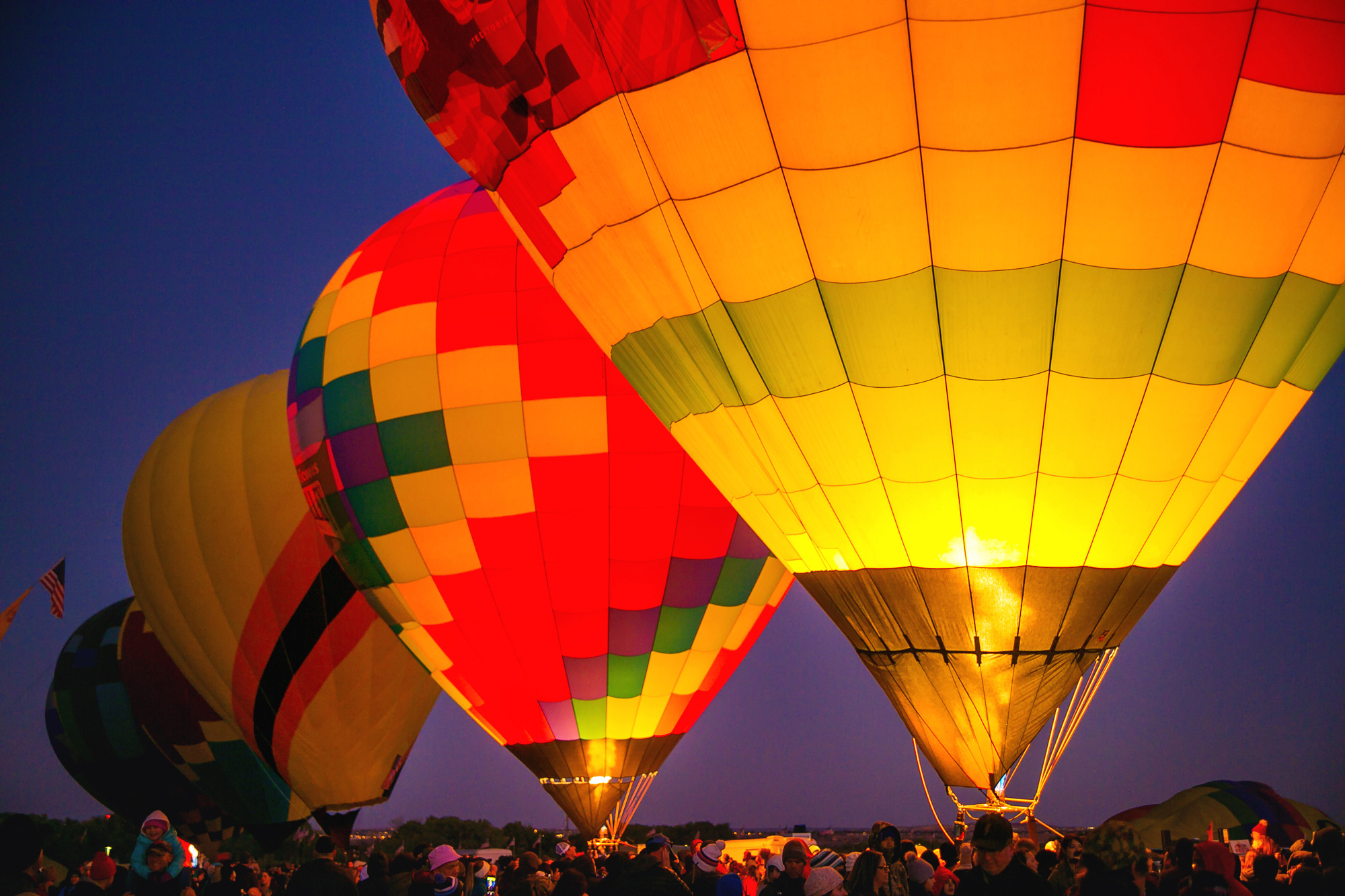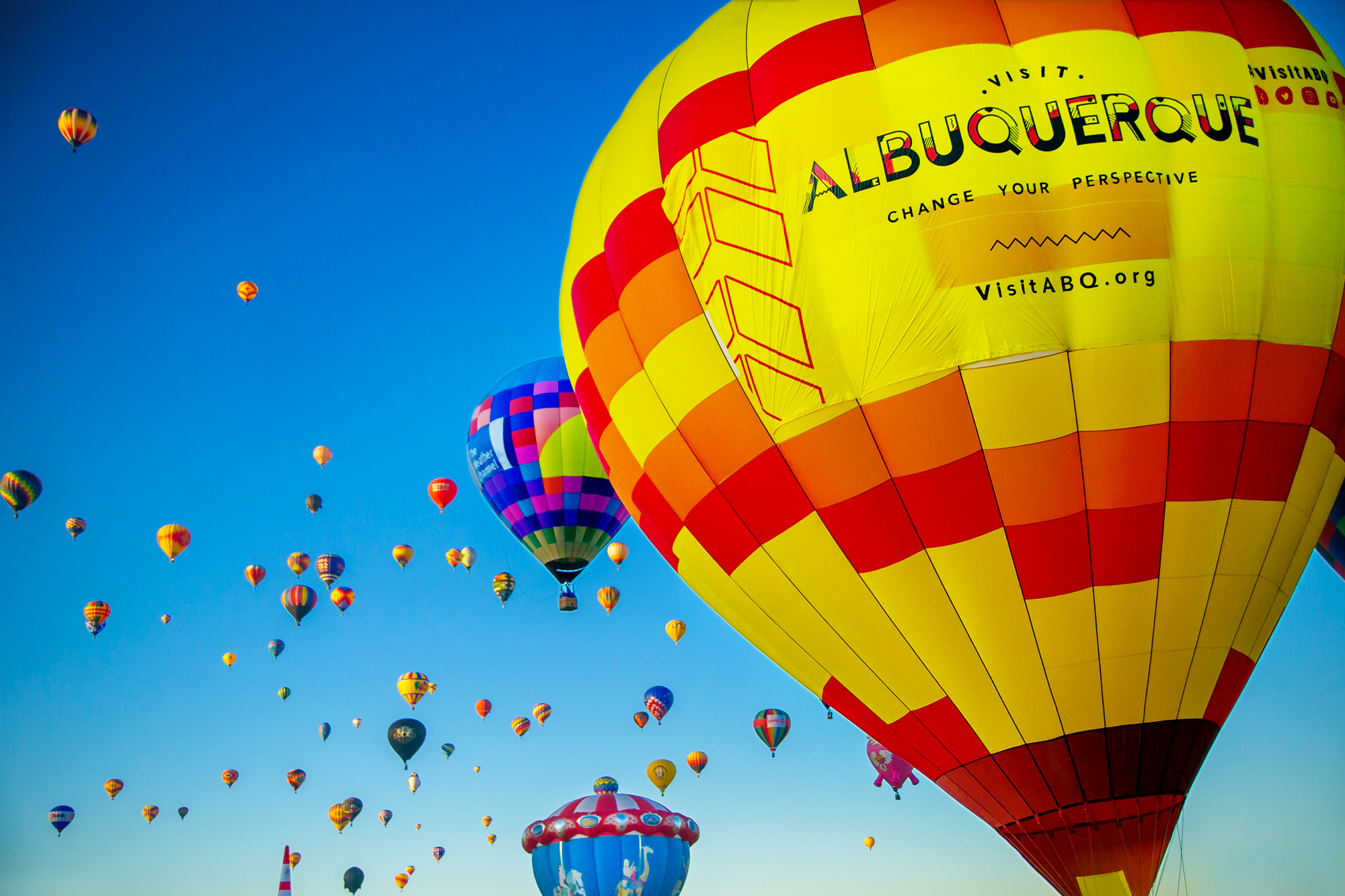 Lewistown, Montana
Here is a personal example of our family story. My husband lost his father in May so we wanted to pay homage to the place where his father grew up as a young child on a farm in Lewistown, MT. We had no previous plans to visit his grandparent's original homestead, but suddenly it made a lot of sense to make a small detour on the trip we were already planning through WY and MT. My husband had not been back to this farm since 1996 when his grandpa passed away and the property changed hands in the years that followed. Now almost 25 years later we found ourselves driving down the winding, dusty road and up the one lane driveway now overgrown with decades of trees and weeds. My husband recalled memories of when he was around 11 years old, the same age as our oldest son now, that his grandma Georgia would sit on the front steps of their white farm house and tell him stories about her childhood. I knew right then that the moment was too perfect to have my husband sit on these steps, now the proud father of his own four children, and to capture this timeless image in black and white. The smallest detail of the original white paint peeling on the railing was the cherry on top for authenticity.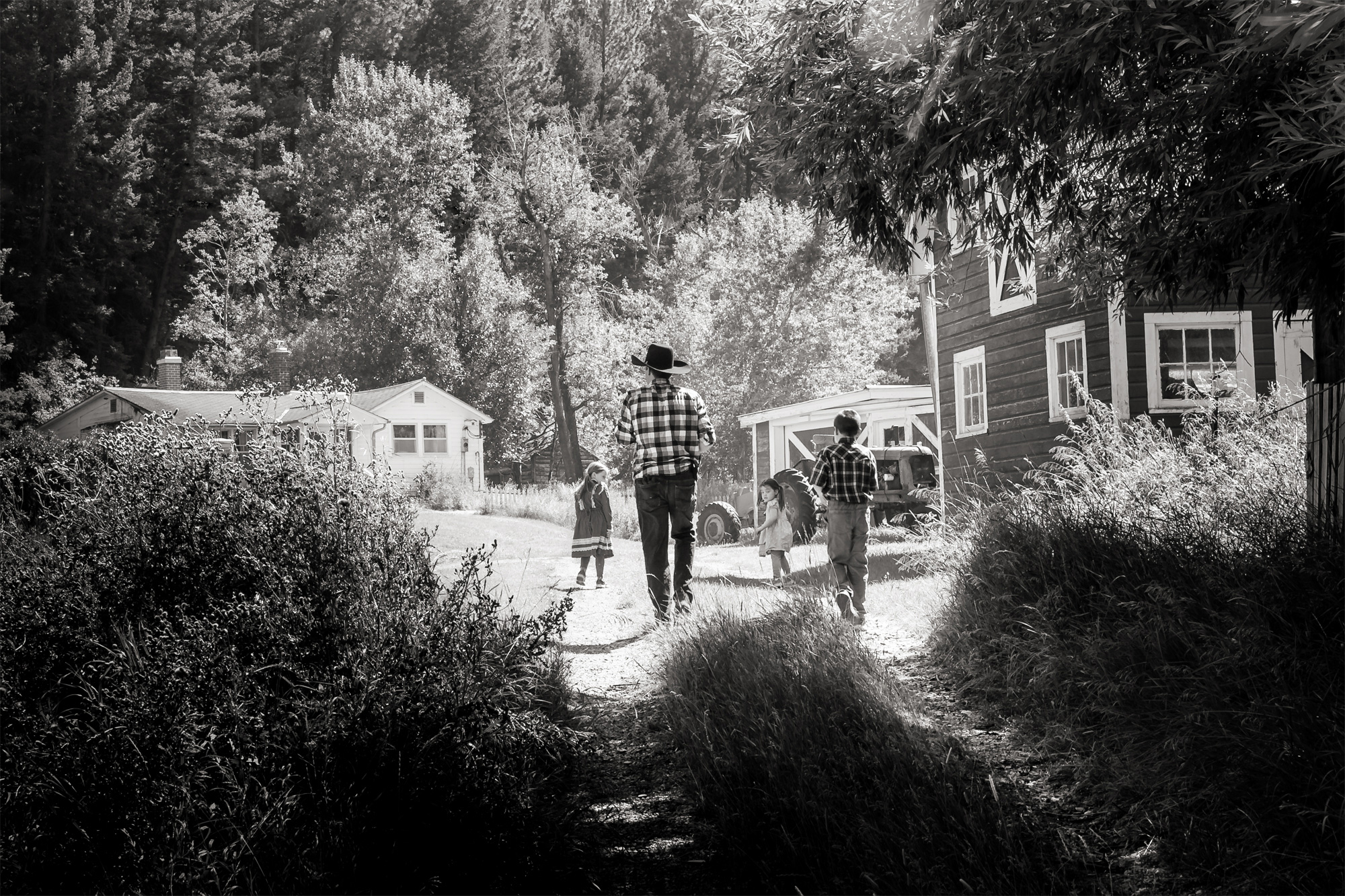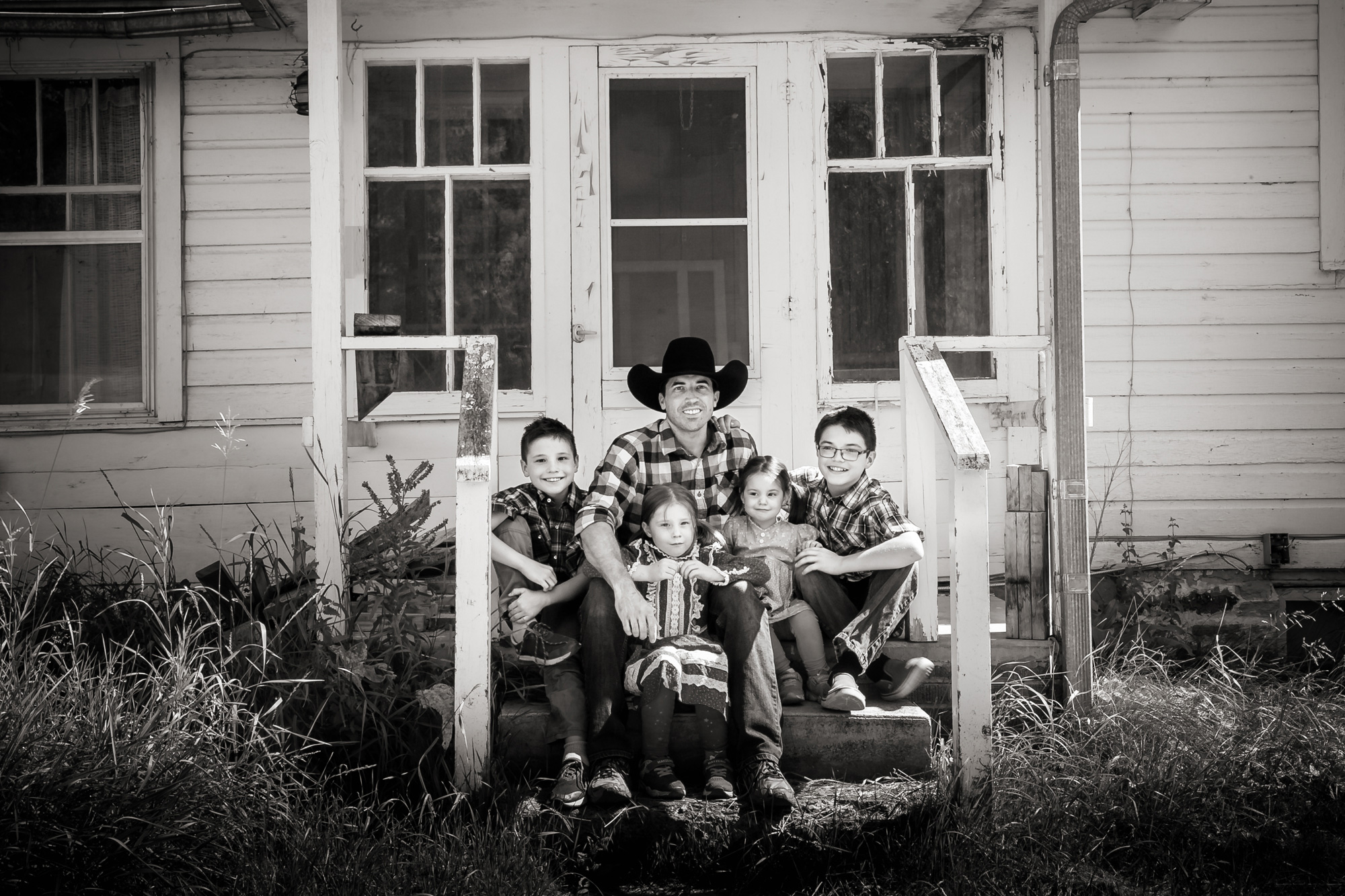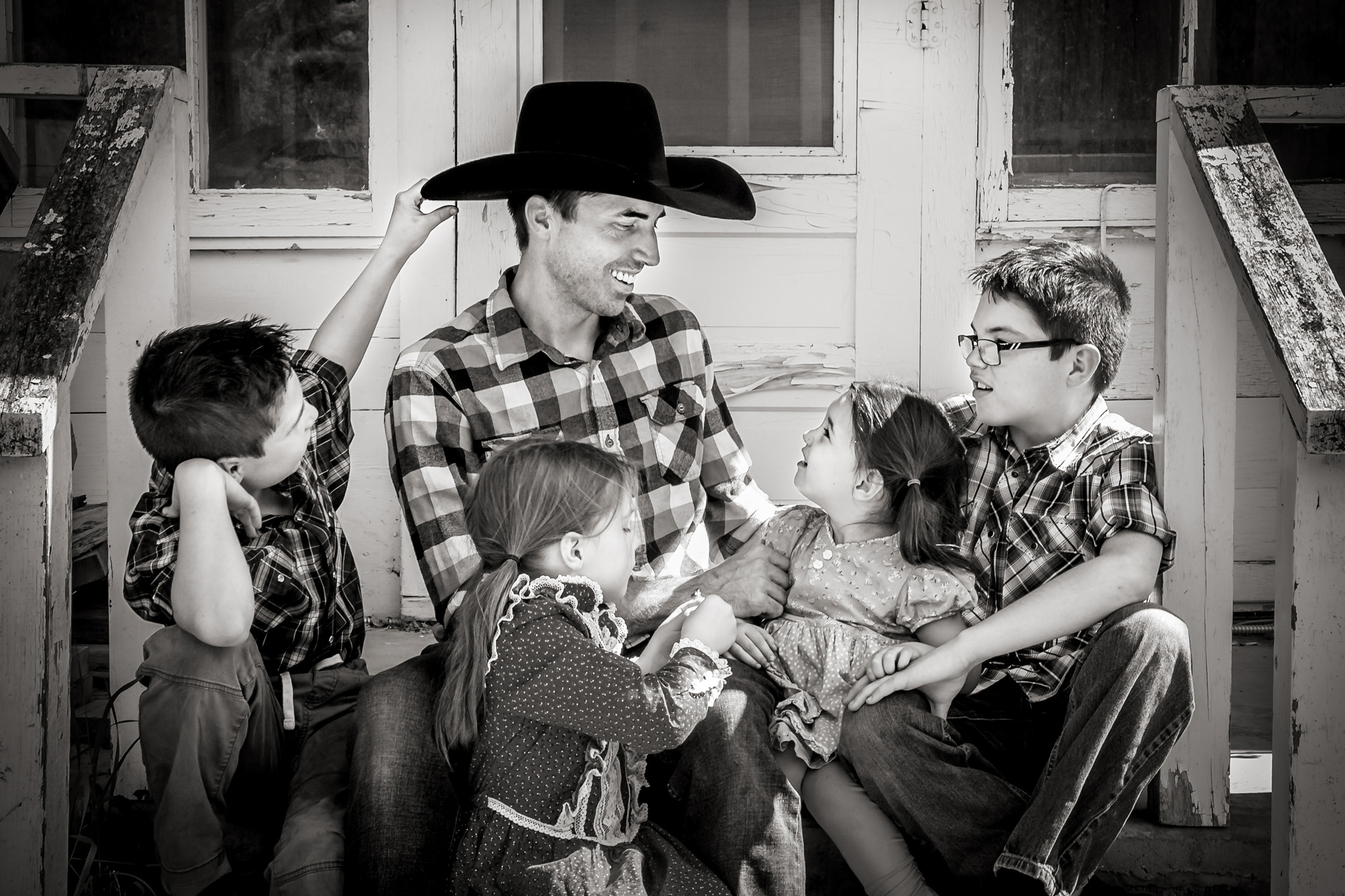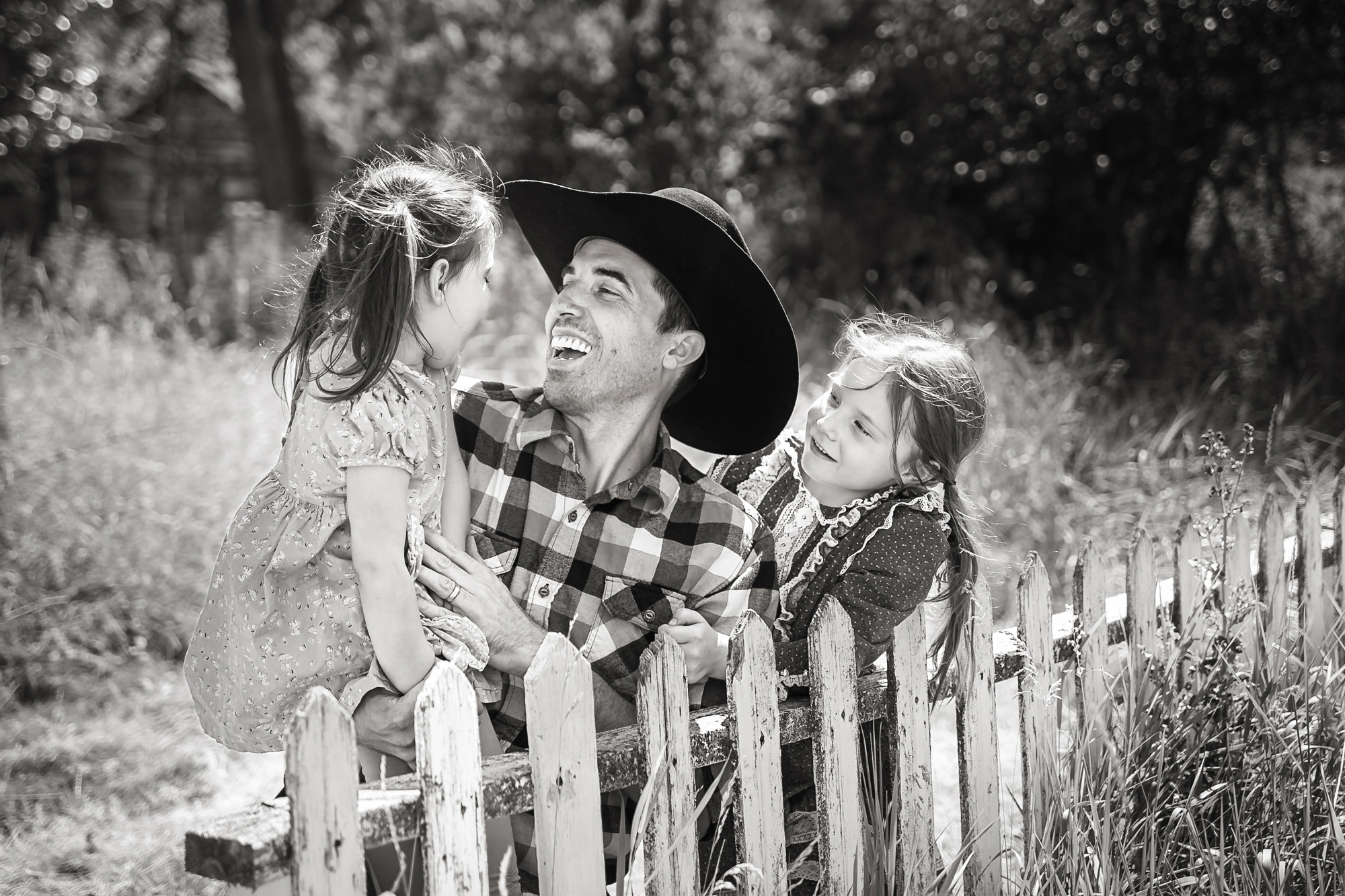 Oregon Coast
Dreamy foggy images of Cannon Beach and the famous Haystack Rock with kids exploring tide pool marine gardens, hugs from Dad and digging for pirate's gold! I like to capture my children's portrait when they have a birthday so these gorgeous giant hydrangeas served as a color inspiration to capture the beauty and innocence of my daughter turning two. My husband captured this image of me chasing my 4 young kids, which I think is symbolic of my current life stage!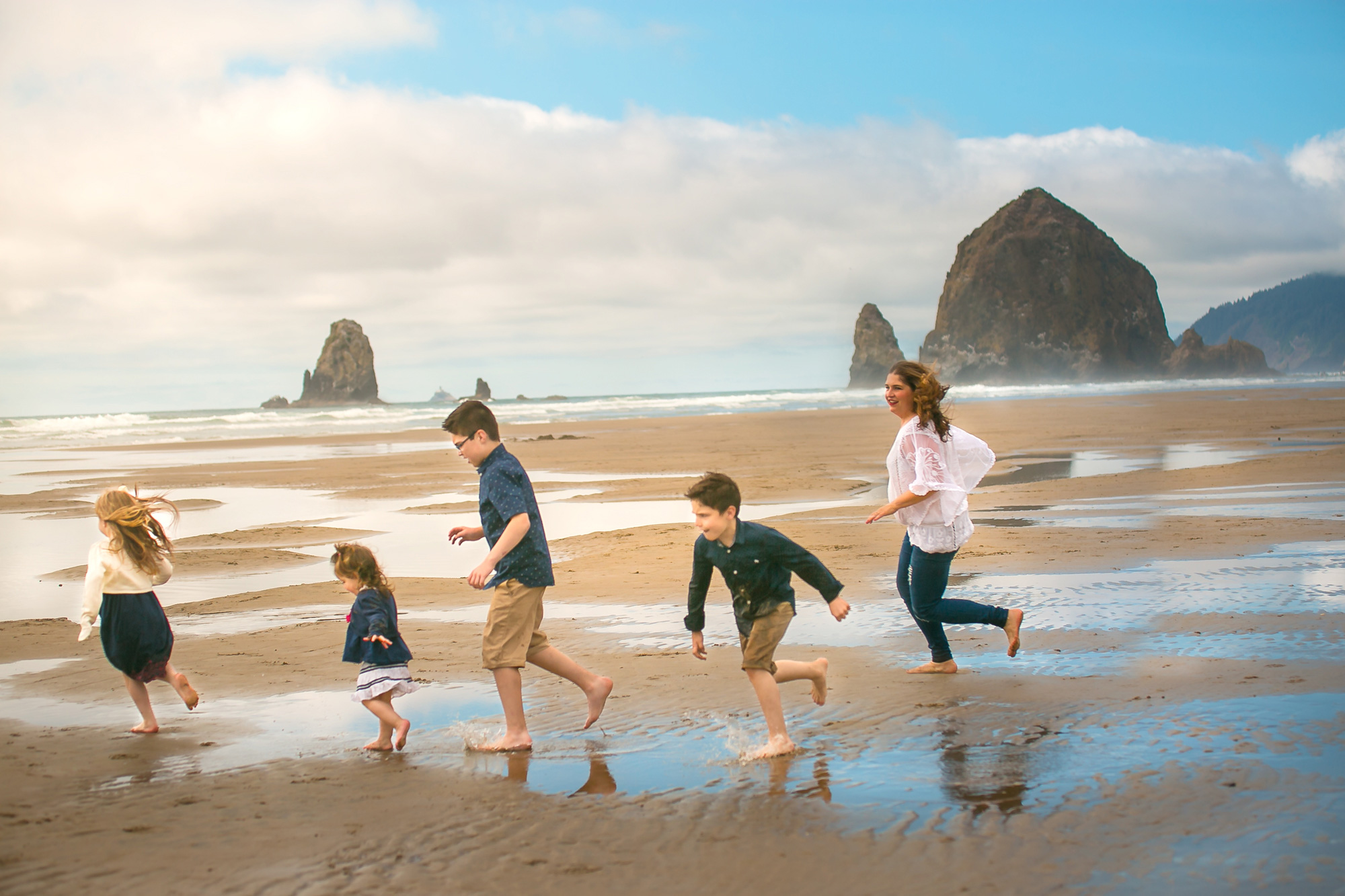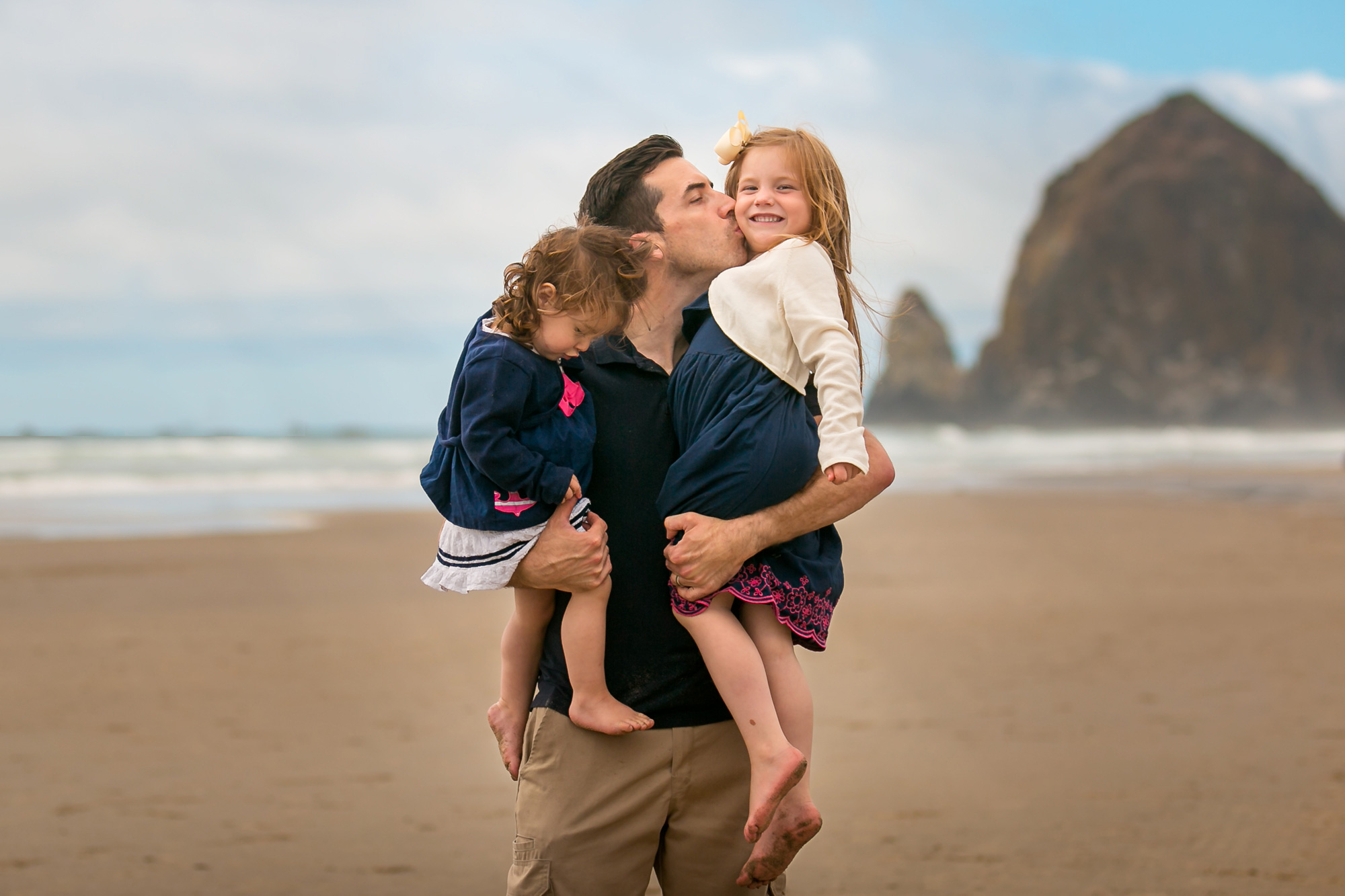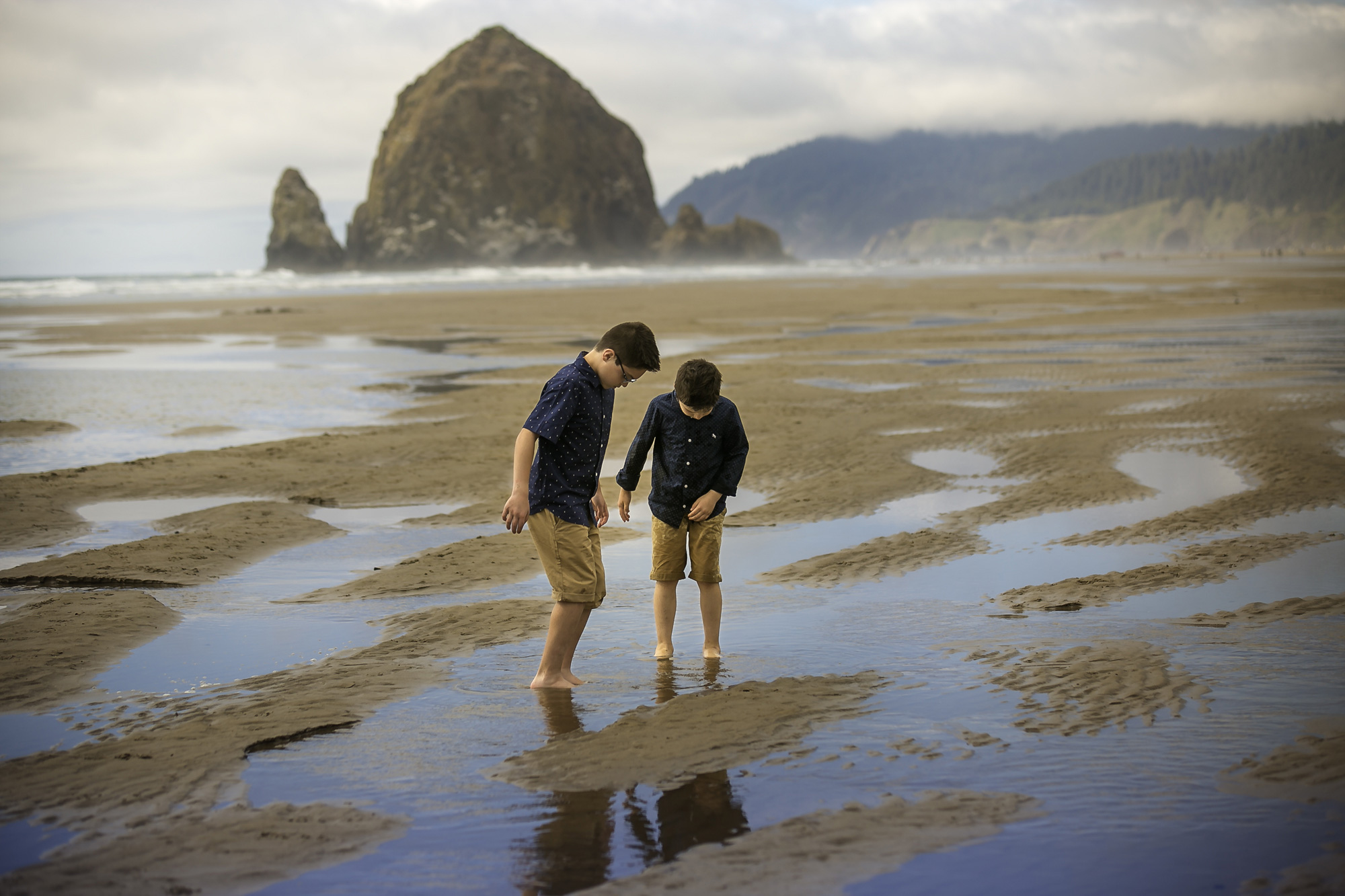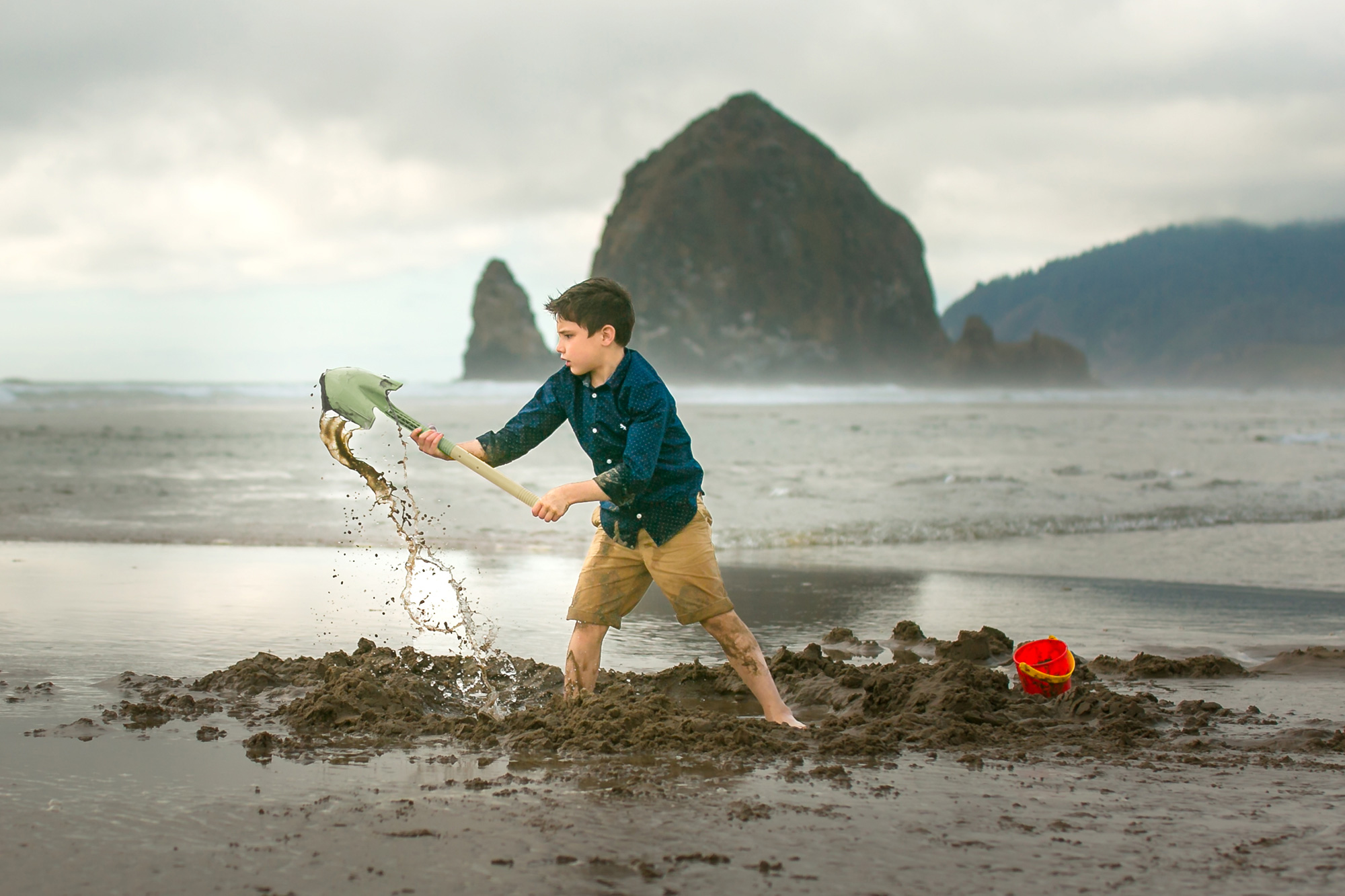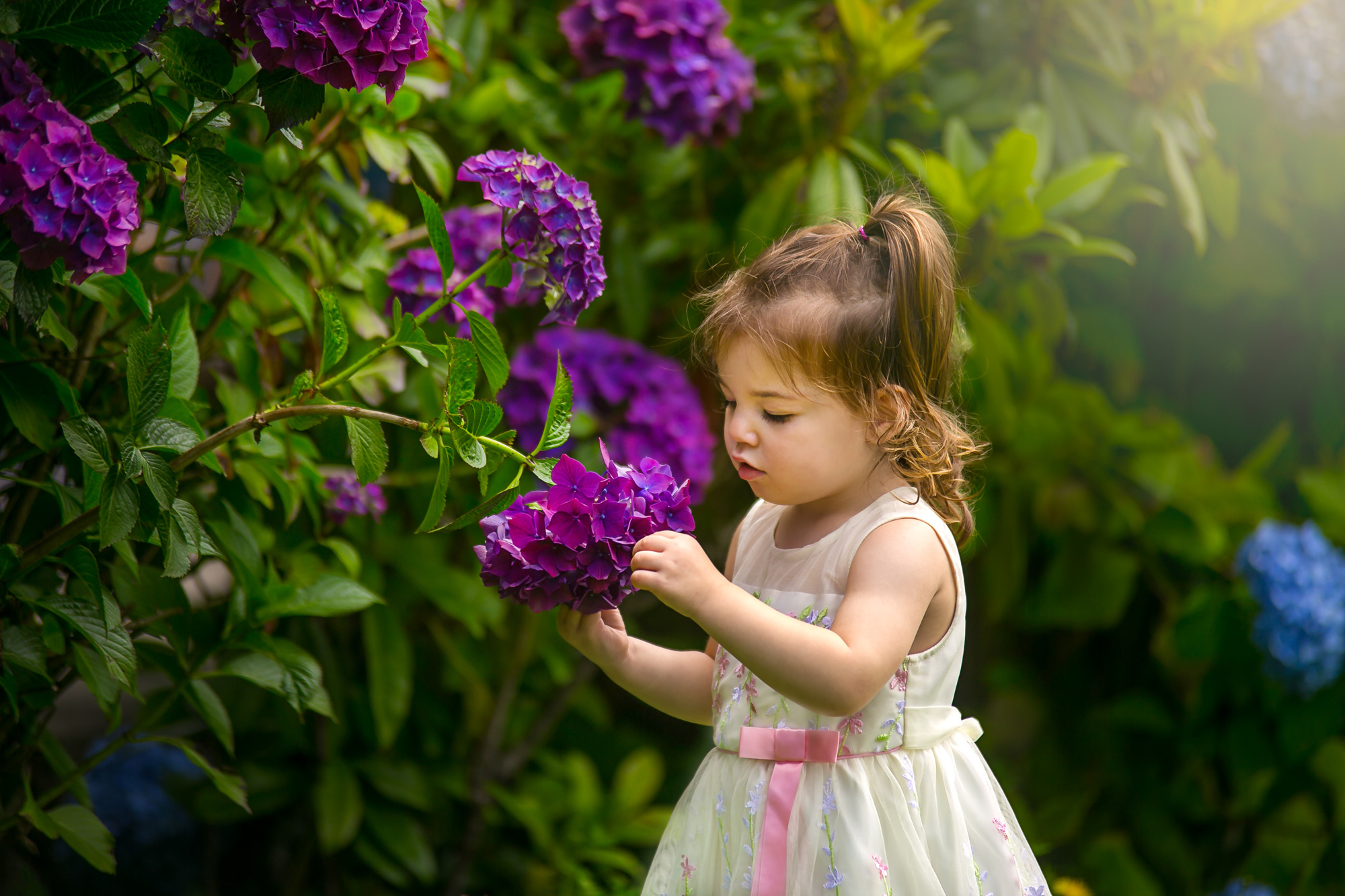 Benefits of NAPCP
I love being a part of this amazing community of talented photographers from around the world. I am inspired daily when I see all the amazing images that other professionals capture. Before COVID-19 came along, the original framework for our 2020 summer RV trip was based upon traveling 2000 miles to my favorite inspiring NAPCP photographer in Chicago! The theme of this 3-week Midwest trip was focused mainly on visiting extended family, aunts, uncles and cousins all throughout the Dakotas, Minnesota and Illinois. Kind of like a road trip family reunion RV-style. Unfortunately, we had to cancel this trip when it became obvious that this was not the right year to visit a multitude of family and friends especially since many of them are elderly. However, I still have my sites set on future trips and other inspiring NAPCP photographers around the country that I would love to have photograph my family each year!
My RV experiences in 2019 and 2020 have inspired me to one day be able to offer "Travel Destination Photography." This way I could be stationed in a special or well-known location for an extended period of time while different families could travel in and out for photo sessions while I stay with my family in our RV. What a dream combination, Carpe Diem!
Contributed by NAPCP member Kristy Lehman of Family Story Fine Art Photography