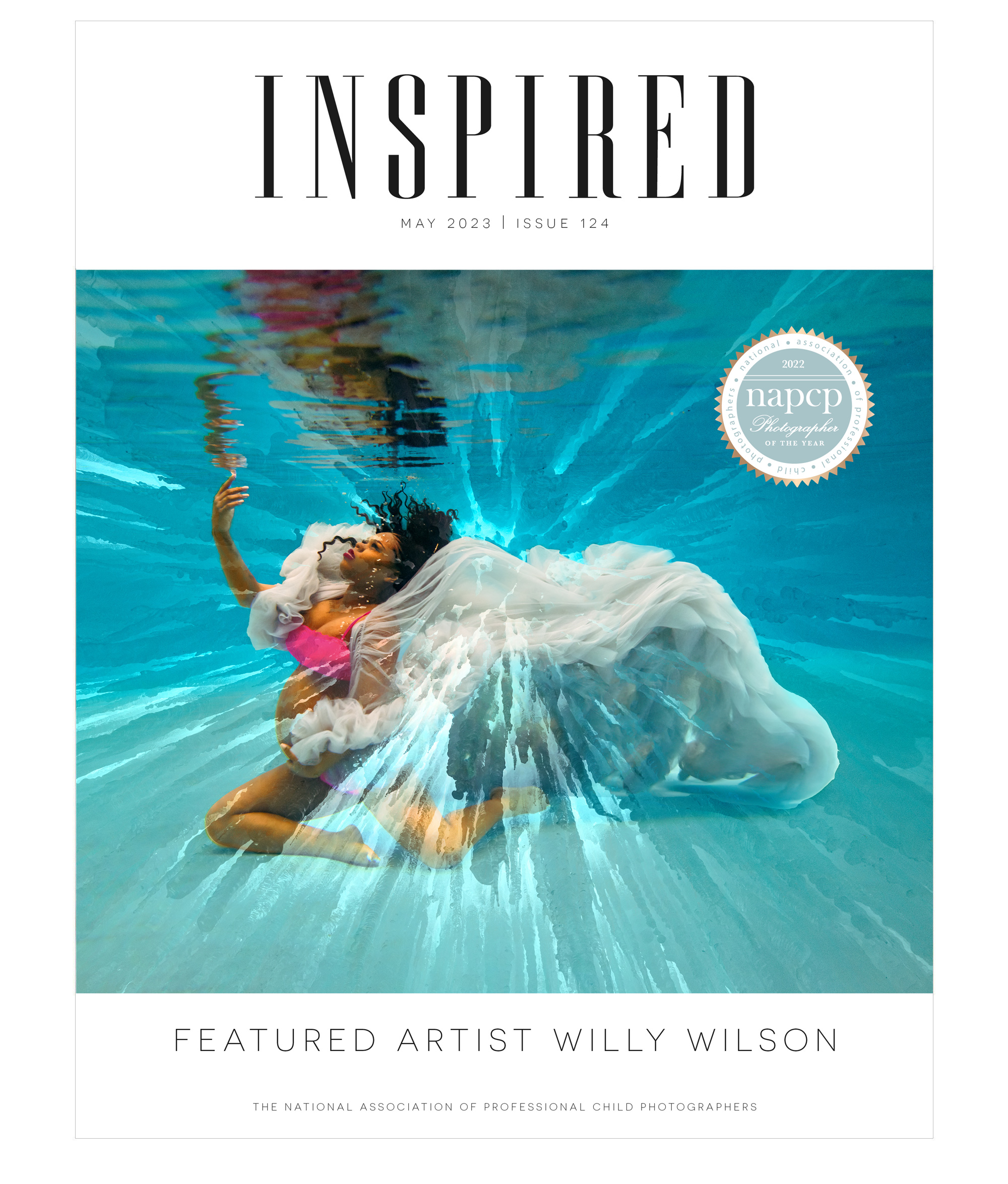 30 May

May 2023 Inspired Magazine: Featuring Willy Wilson!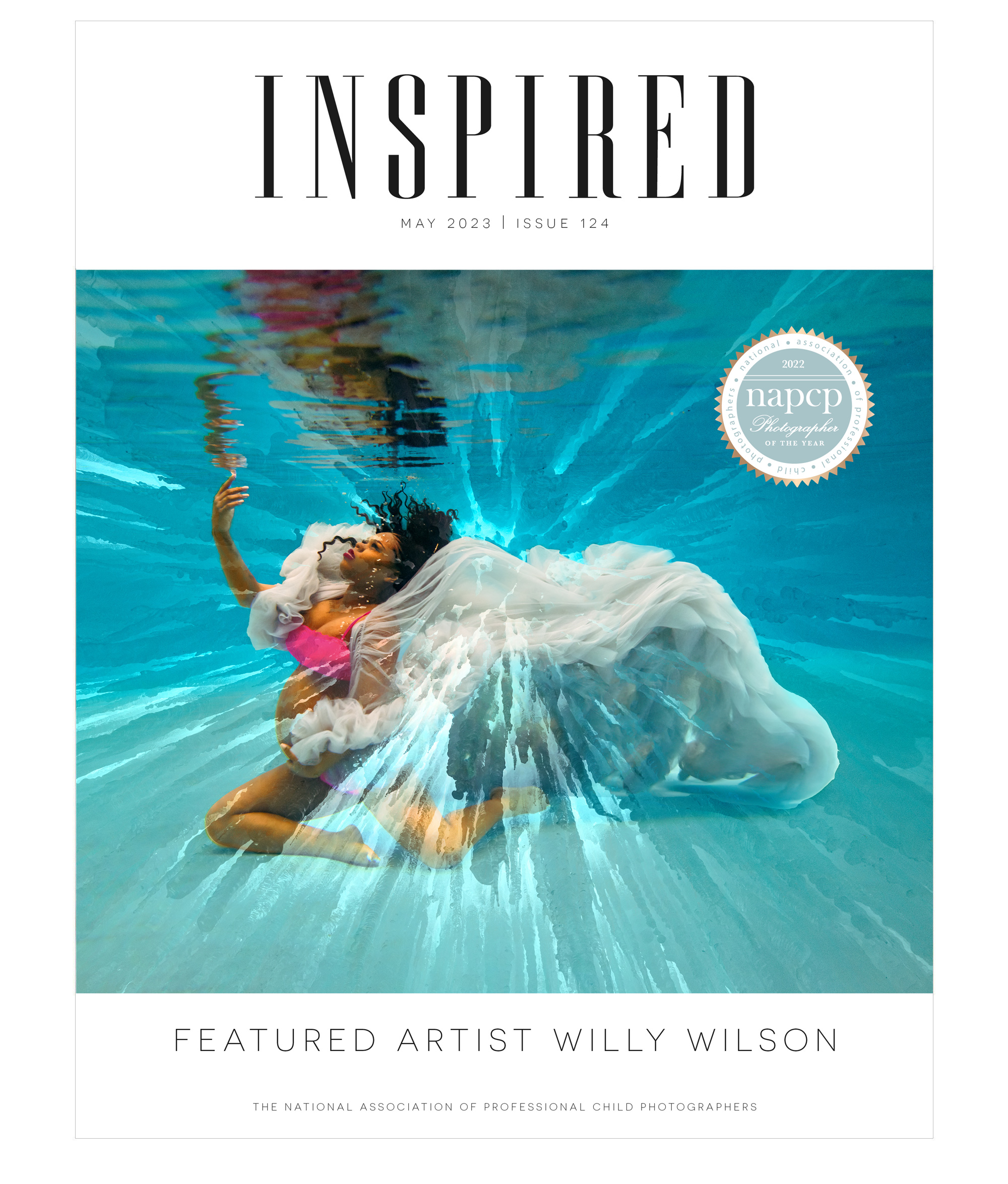 The May issue of Inspired is HERE!
We've made it! Break out the sun hats and stock up on sunscreen as we gear up to enjoy warm summer days ahead. Whether you decide to spend your days globetrotting, getting out in the garden or simply seeking moments to relax in the new schedule of the season, we hope you all have the opportunity to spend quality time with loved ones, make memories and kick your feet up during these sunny summer days.
This month's featured artist is our 2022 NAPCP Photographer of the Year Willy Wilson of Life Unstill Photography. This spring, we celebrated Willy and her hard work by showcasing her piece on a billboard in Time Square! This exposure is a once-in-a-lifetime opportunity, and we're so excited we got to share her work with the world!
May's featured article is "Using Plaques for Marketing & Client Recognition" by Jeannie DeSena of Words and Pictures by Jeannie DeSena. Jeannie is a Master Photographer in the Child, Senior and Family categories and has also been a Top 100 artist on multiple occasions.
We loved reviewing all submissions for this month's "Light" theme, and submissions for June's "Child" theme are now open! Don't forget to submit your work by June 1 to be considered.
Finally, congratulations to this year's Top 100 Artists! We cannot wait to celebrate with everyone at the Inspired Gallery Event July 20 at Park Studios in Atlanta, GA. Click here to RSVP to the event.
Stay tuned for some big announcements about new educational content in the coming soon!
Inspired is FREE for members (check your email!), as an exclusive member benefit. If you want to access Inspired for free, make sure ya join us!
Featured? Purchase a digital or printed copy of May's issue by clicking here!
Don't forget to tag #NAPCPInspiredMag on social media. We can celebrate your feature together. The NAPCP team can't wait to see your posts!