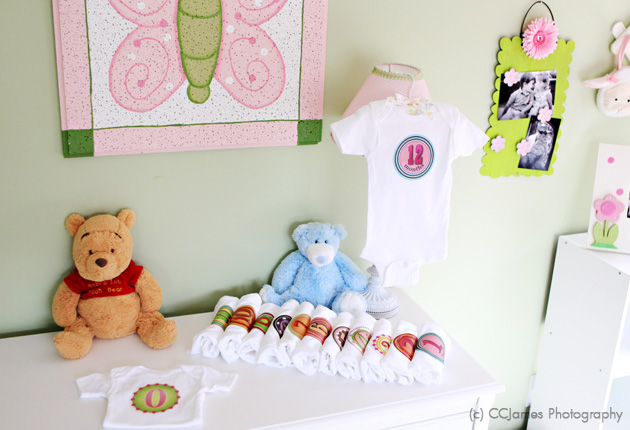 16 Jun

Baby Milestones

Custom Photography is such a wonderful way to capture your little one's milestones, but doing a portrait session every month might be a little overboard right?  Enter PickySticky! This is a fun and creative way to capture the many changes in your baby every month.  Just peel and use these adorable stickers on a onesie or shirt and you have a simple, quick, and cohesive way to do simple snapshots and chart the monthly growth of your precious baby!  The best part is, they look more like a custom-designed shirt than a sticker, so all of your friends will think you're so creative!

These are a wonderful gift idea for a baby shower too!  I bought the Missy Fissy Package for my sister in law and decided to do all of the work for her.  I found a great sale on 4-pack white onesies in all of the sizes (you'll need four each of 0-3 month size and three each of the 3-6, 6-9 and 12 month) then I added a sticker to each one and wah-lah – unique baby gift!   They have Belly Stickers too – so fun!
Here are a few pictures I took before wrapping them up!