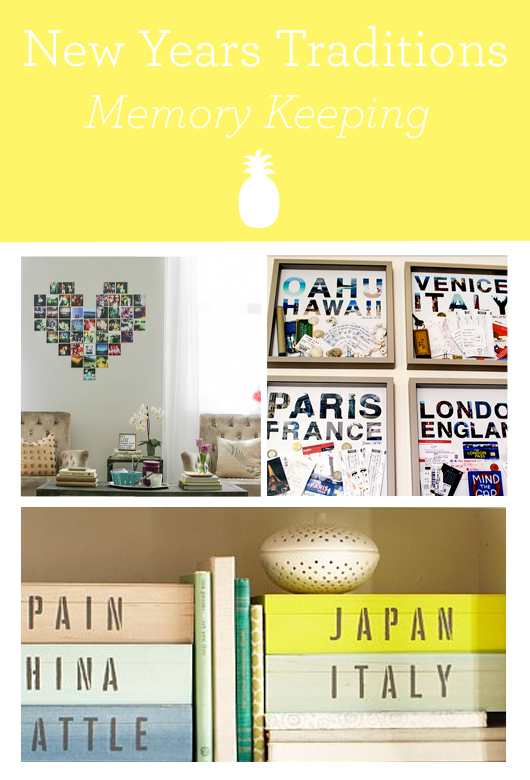 02 Jan

Memory Keeping: A New Tradition for the New Year

It's hard to believe that we're already entering 2015! This year, we'd like to help you start a new tradition of preserving your memories from the previous year … Or maybe this is already a tradition of yours! In that case, we hope you will find a fresh idea to put into practice, here. Nothing like a new twist on tradition! A few of our favorite memory-keeping ideas: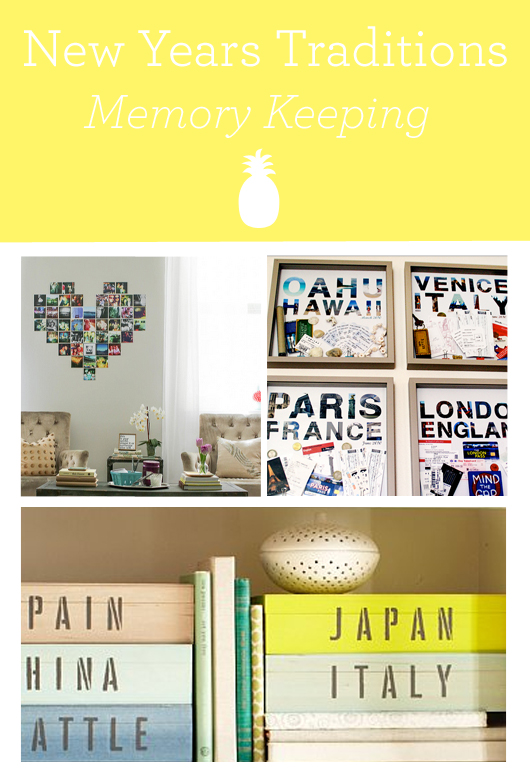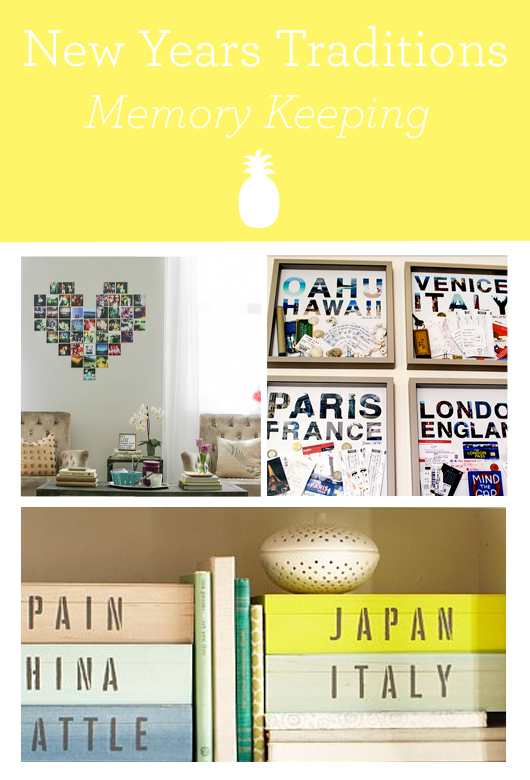 Clockwise, from top left: 1. Maximum impact with minimal commitment. Print your favorite family, iPhone, professional photographs, and create a photo wall in your home. We love the heart shape displayed in this space by Gina Rachelle Design, but of course your own display can be in any shape you choose! Your collage might be floor to ceiling, or sprinkled about the wall like confetti. The myriad mobile printing apps and services available make this project a cinch. Add even more pizazz with washi tape. | 2. These alphabet letter images were specifically designed with Photoshop in mind. Photographer Jordan Hebl layered her family's vacation photos with uppercase letters, then added travel memorabilia, and put it all together in shadow boxes. What a wonderful way to get that box of Eurail passes or national park maps off the closet floor! | 3. Prefer a more streamlined, clean looking project? The queen of the presentable home — Martha (Stewart, of course) — has you covered. Simple, stenciled memory boxes are a lovely way to organize the year's events.

Don't forget to share your completed project with us on our Facebook page!

Cheers to an amazing 2015!