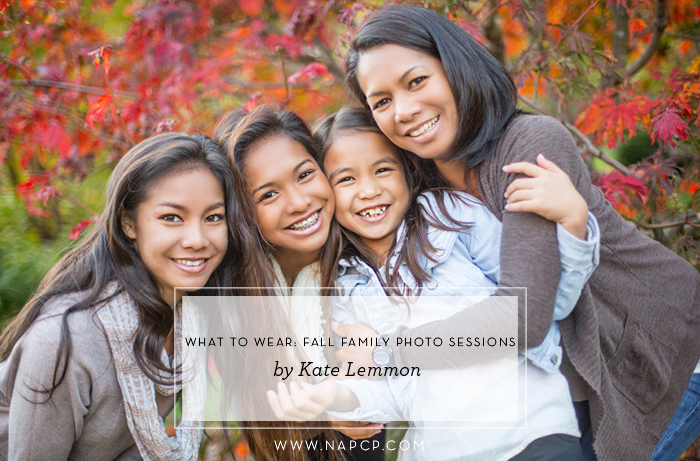 10 Sep

What to Wear: Fall Family Photo Sessions, by Kate Lemmon of Kate L Photography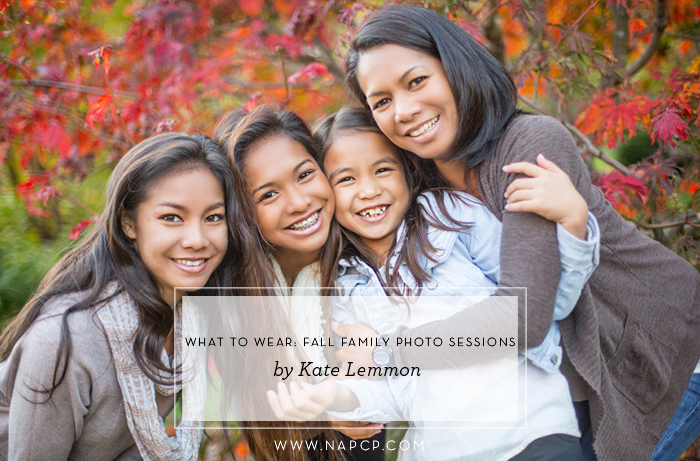 More than any other question, I am always asked by clients what they should wear to their family session. Coordinating your outfits can be a daunting task, but it doesn't have to be! I've put together some sample outfits, below, to inspire you to create your own ensemble. Here are some tips to take away from the collection:
1. Layer it up! Layers create visual interest and will keep you warm and cozy while we're outside playing in the leaves. Think tights, cardigans, blazers, and scarves.
2. Choose two main hues you love, and develop your color scheme around them. Use the brightest color — also known as the accent color — sparingly.
3. Don't forget accessories! Pieces like burlap suspenders or a flowery headband for the kids will take your ensemble to the next level of cute.
If you're stumped coordinating your outfits, don't worry! Your photographer is there to help. Let them know if you're stuck.
Click on any of the images below to shop a look for yourselves. Good luck, and let the styling begin!