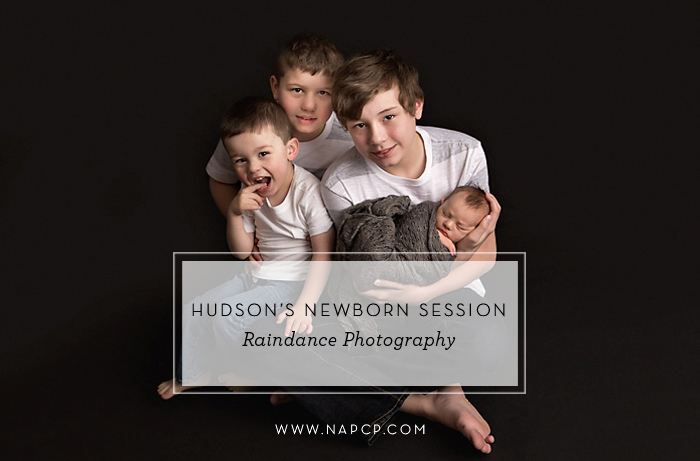 02 Sep

Session Share: Hudson's Newborn Session, from Stephanie Lacroix-Schmidt of Raindance Photography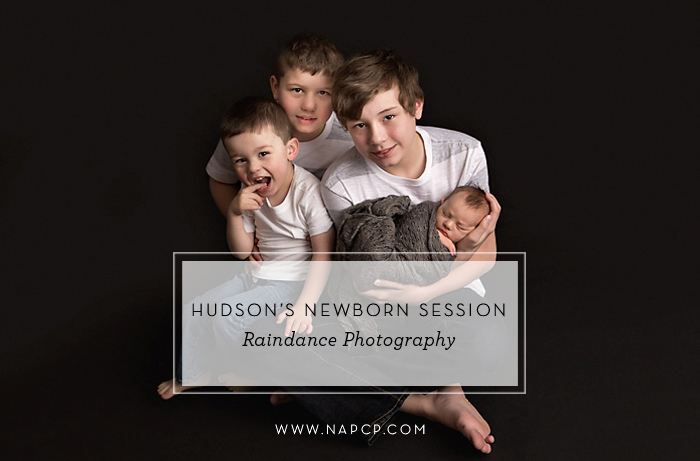 Inspiration: My inspiration for this session began with my clients' answers to their Styling Questionnaire. I welcomed a change from the usual "light and airy" that everyone seems to want these days when this particular client specified that they wanted to go with a more classic black backdrop for their family portion of the session. The rest of my inspiration actually came from a navy-coloured crate that I found, and that's when I knew that I wanted to use predominantly darker shades of grey and navy to tie in all of the sets for the rest of the session. I always like to make sure that every image works well together on the wall or in an album, so all of my sets have some element that will tie in colours from other sets.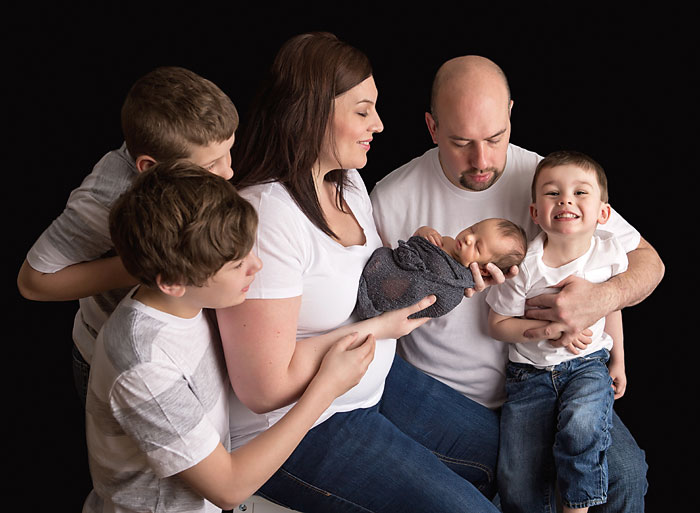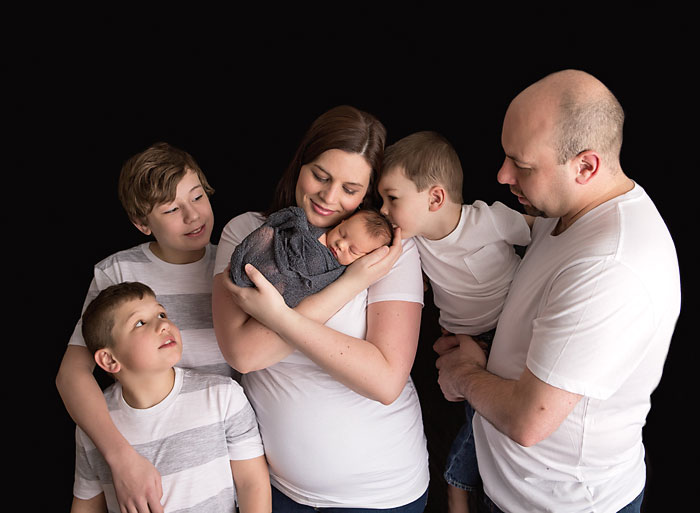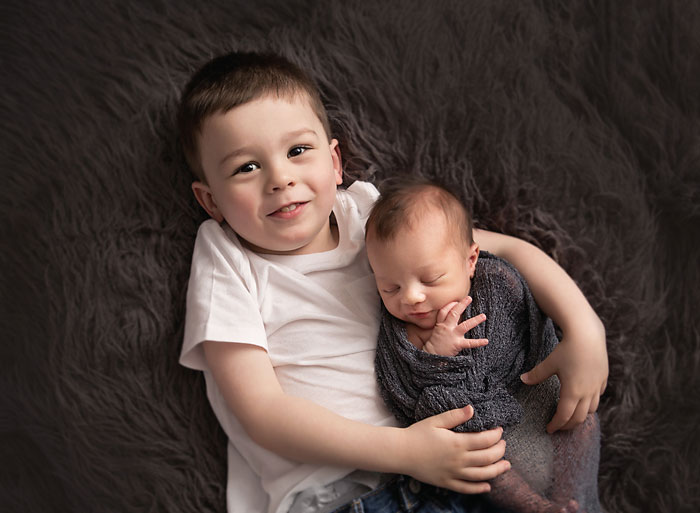 Favourite Element: My favourite element from this session was the antique milk bowl on the grey fur backdrop. I loved the contrast of the white against the grey, and I LOVE how this little guy just curled up so perfectly inside… like he was still in mom's belly!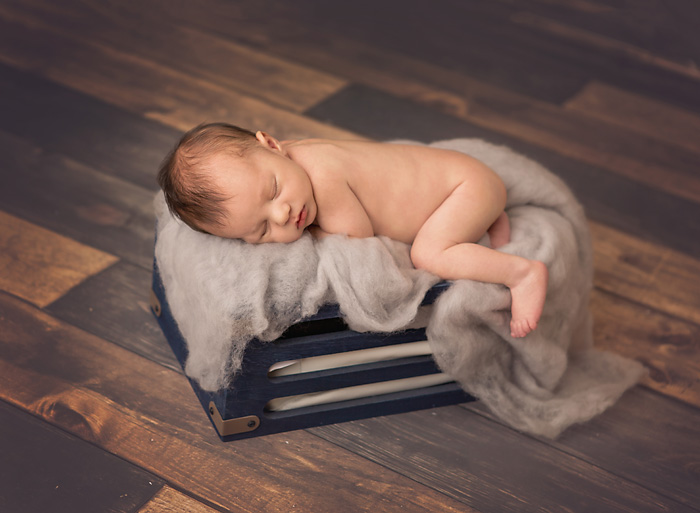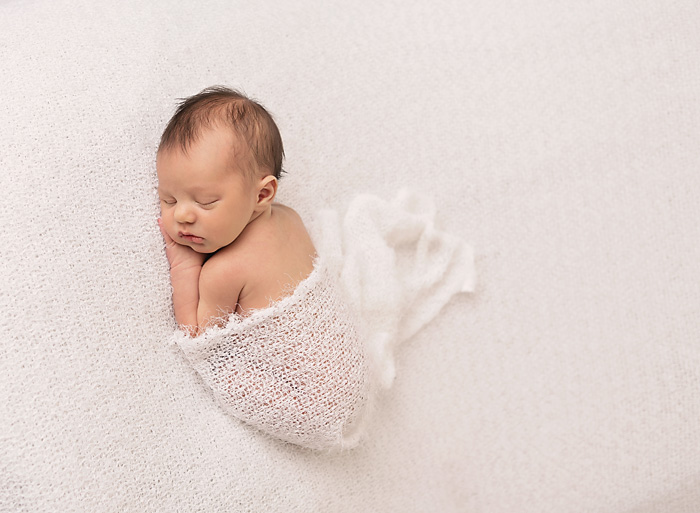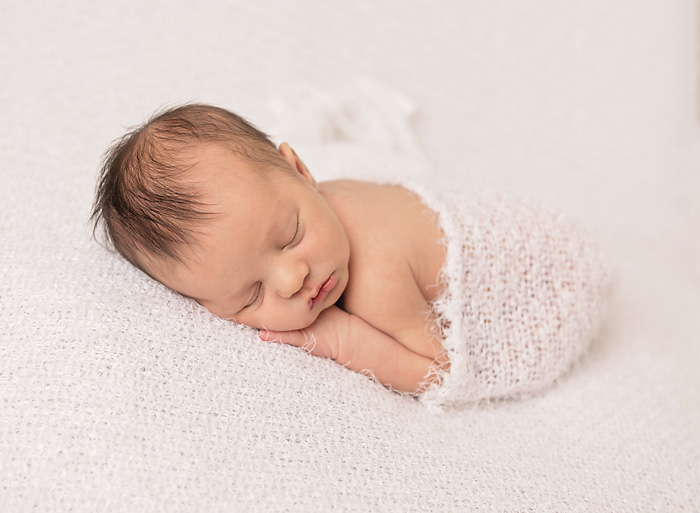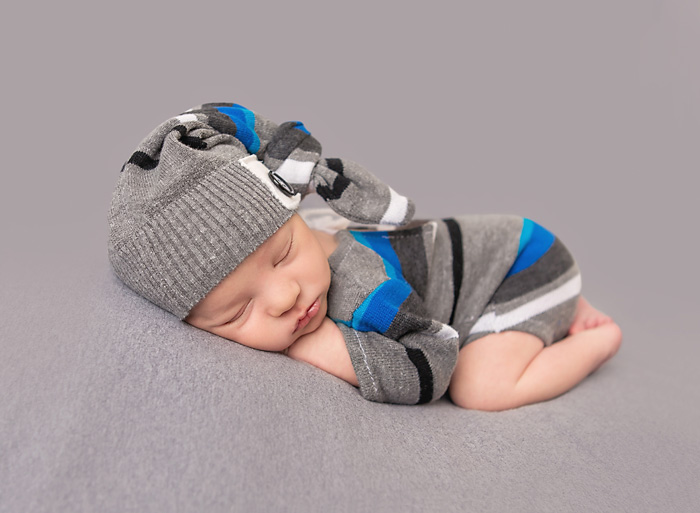 Biggest Challenge: This family has four boys, aged 12, 10, 3, and newborn. The biggest challenge was the 3 year old, who is cute as a button, but was definitely NOT feeling the love for his new baby brother just yet (as is the case with many children that age and their new sibling!) It took a lot of patient coercion, a lot of distraction (and possibly some gross potty humor to get him to smile), but I was thrilled with what we were able to get, all things considered!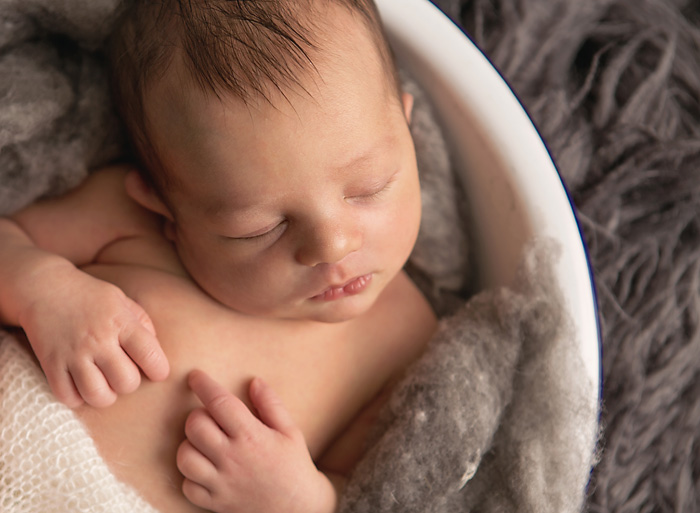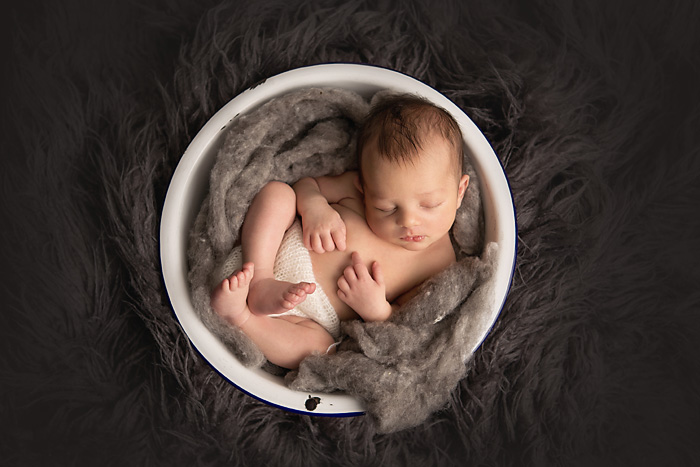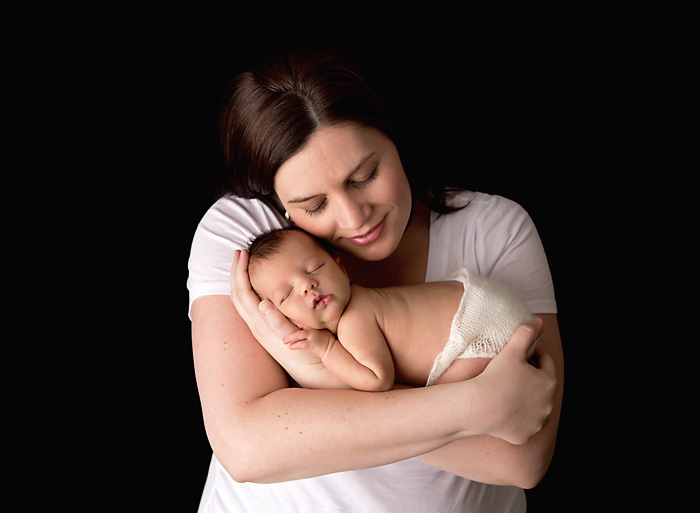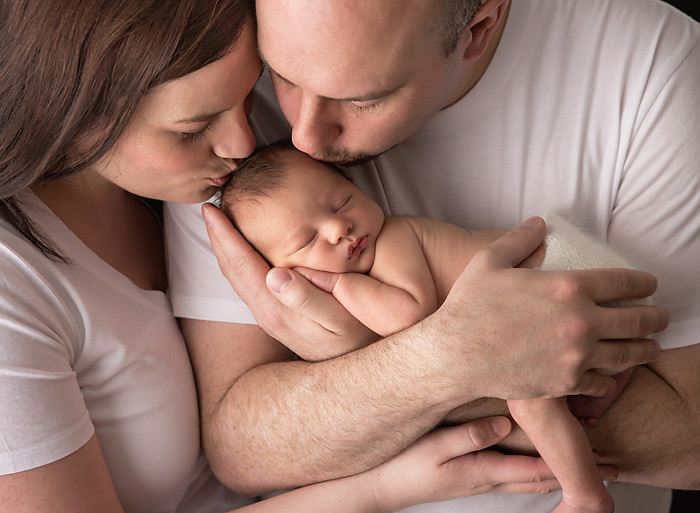 Final Thoughts: I love being able to give each client a unique, custom session based on their vision and my creative style. This particular session was so fulfilling because of the more challenging sibling portion, being able to pull off a stunning gallery when I'm sure the parents thought I didn't get much is a pretty great feeling! This baby was a dream to work with and his family was absolutely beautiful. I am so thankful to be lucky enough to do what I love and meet such wonderful people for a living!