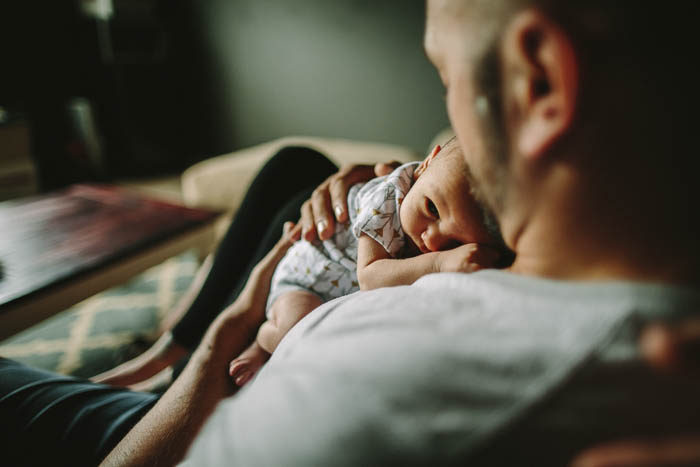 17 Jan

An Emotional Documentary Newborn Session & Film

Inspiration
I was inspired in this session by the emotional connection between the mom, dad, and baby. From every angle, there was an emotional connection and strong bond. A sense of pride, excitement, and deep love came pouring from this family. I really did not have to do much directing — these are my favorite sessions.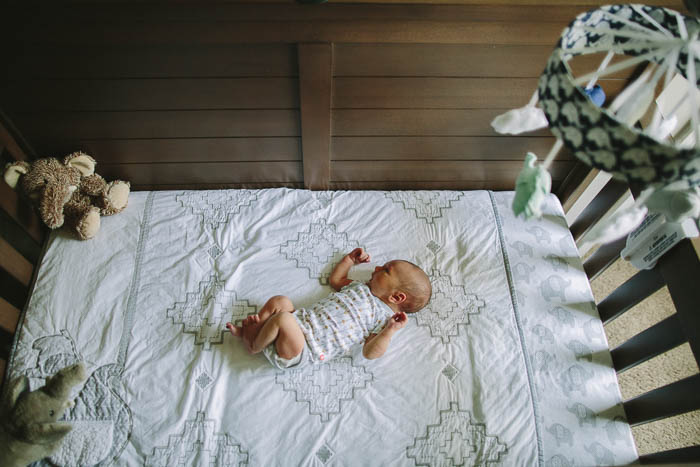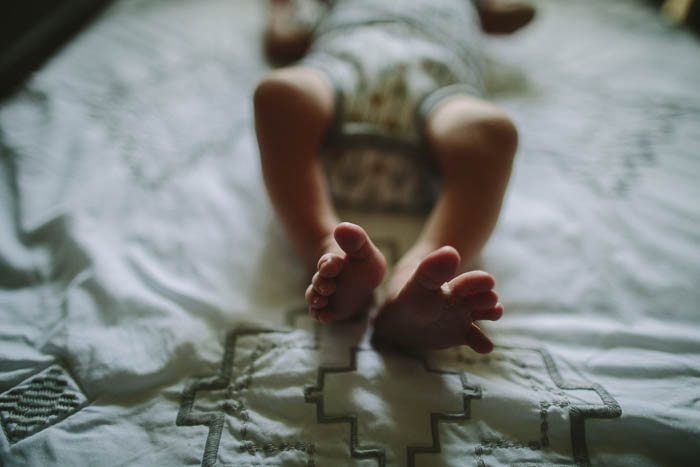 Favorite Element
My favorite element was the shadows and depth of the light in this particular room, which I did most of my shooting in. I started in the nursery and then went into this room and instantly fell in love with the low light situation. For me, shadow tells a story of deep emotion. It portrays so much to the viewer.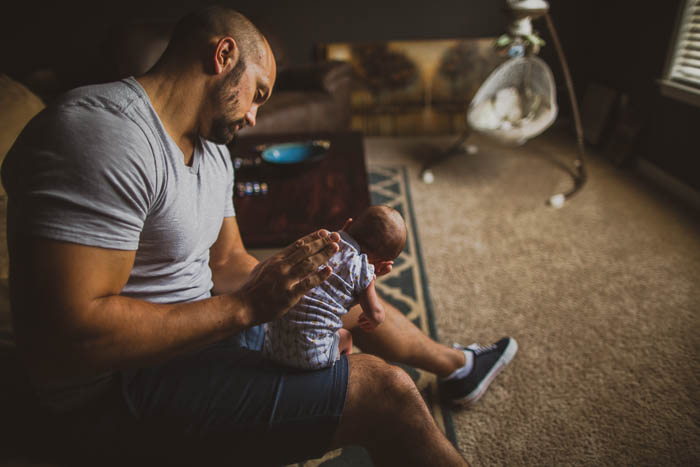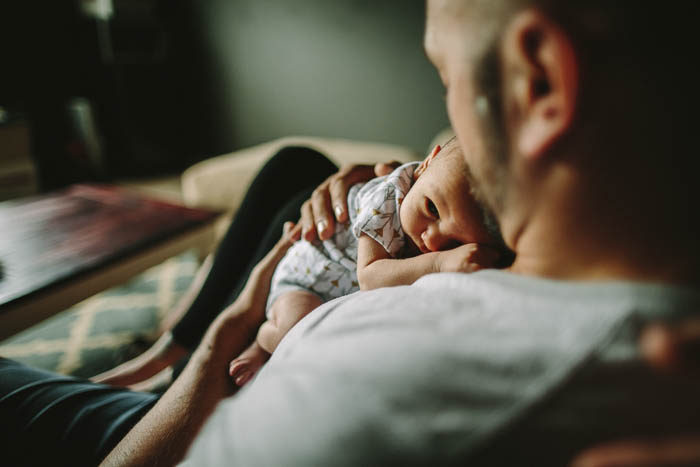 Biggest Challenge
My biggest challenge for this session was a fussy baby. We talked for about 45 minutes before we really found our groove in shooting. Baby did a ton of nursing, too. All of this I am more than okay with and is why I love documentary photo shoots the best. They capture real life, and removed is the pressure for perfection. The images tell a story and bring the parents back to that moment when they had a one week old precious baby boy.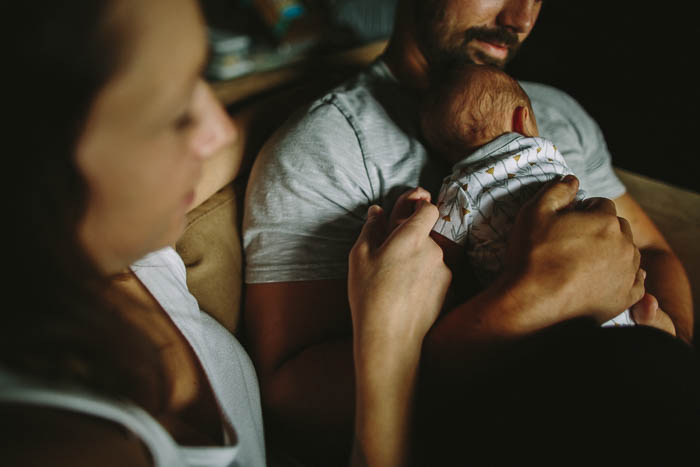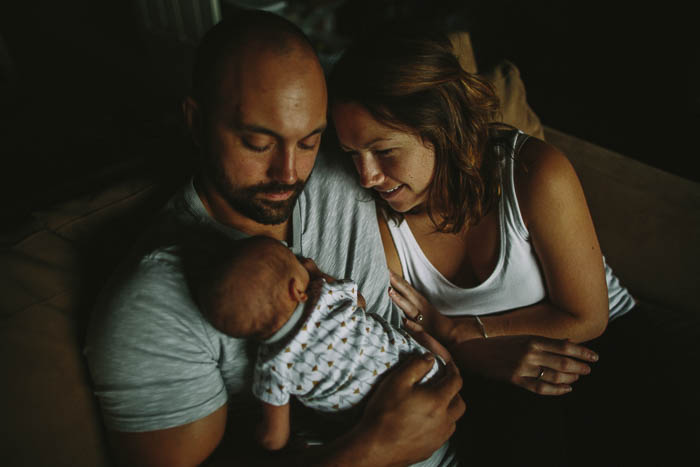 Final Thoughts
I love being a fly on the wall for sessions, giving as little guidance as possible. I find the raw emotions speak much louder than prompted ones. These sessions truly speak to my soul and I find the clients often cry when viewing their images.