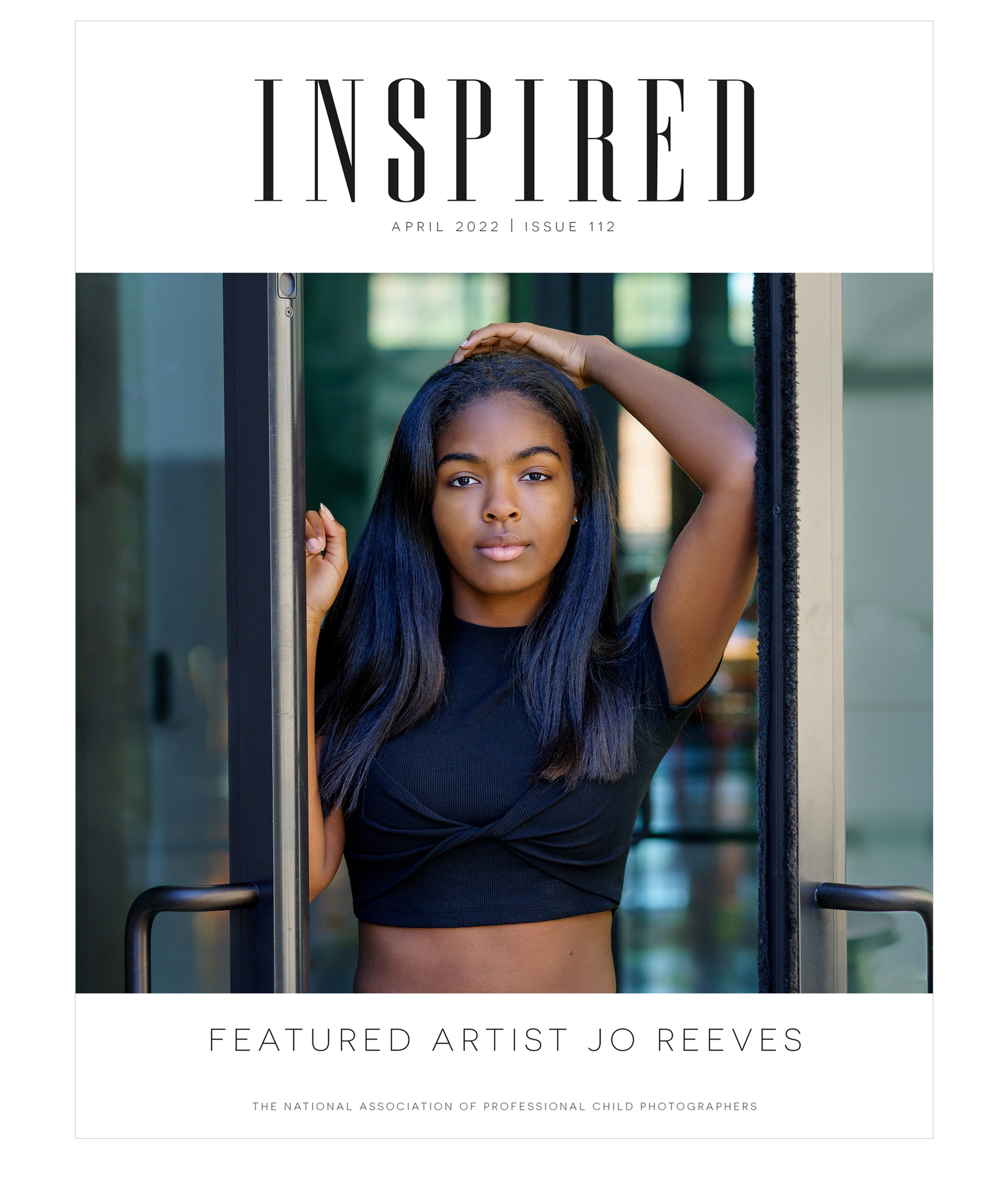 26 Apr

April 2022 Inspired Magazine: Featuring Jo Reeves!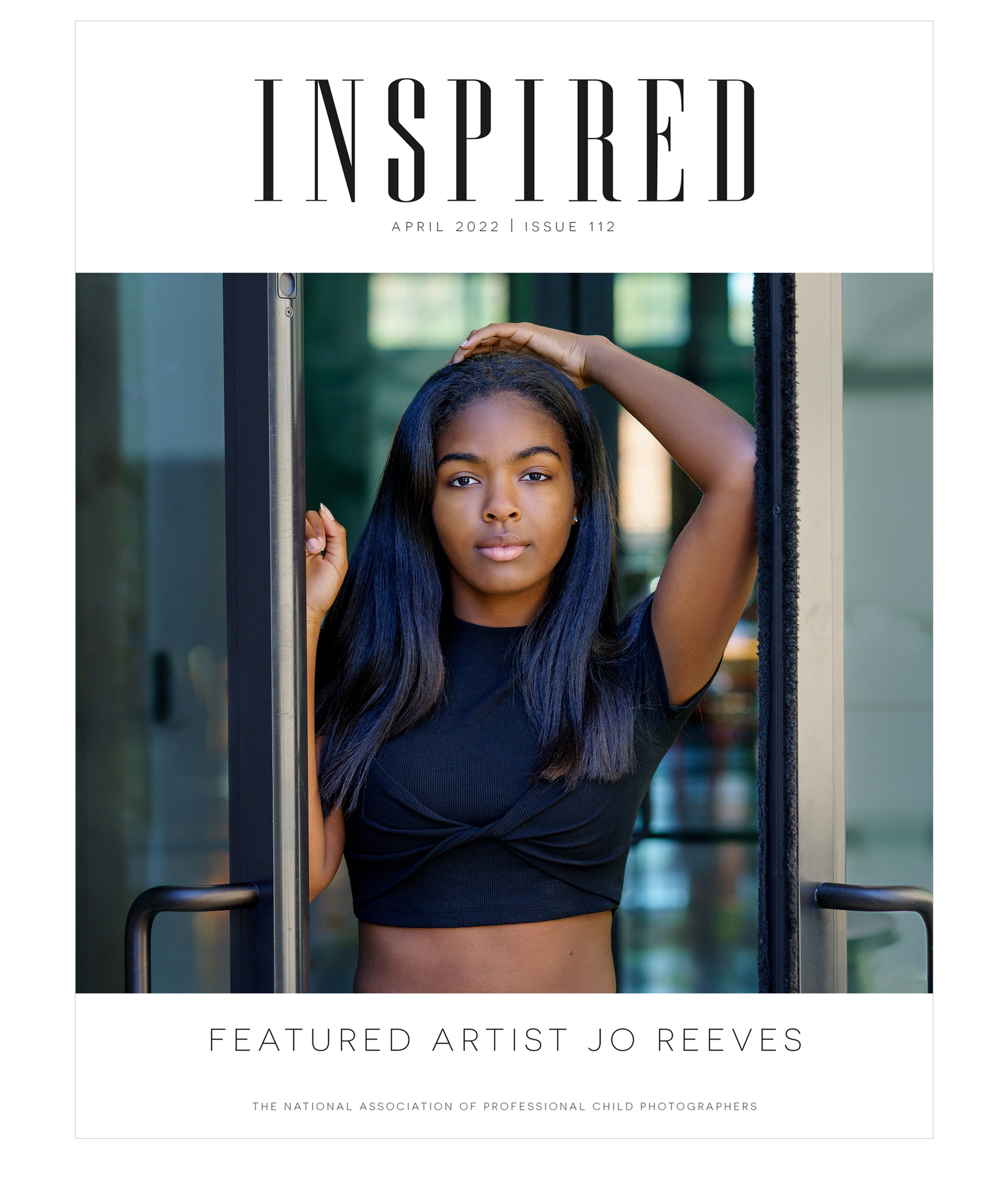 The April issue of Inspired is HERE!
We hope that you are having a warm and welcoming spring, spending time enjoying the beautiful weather and special moments with family and friends. We invite you to join us in celebration of the gifted and talented photographers who impact us each month with their work.
To start, we would like to highlight our featured artist this month, Jo Reeves of Jo Reeves Photography. Jo received the Master Photographer Certification in the Senior category in 2021 and is an award-winning portrait and fine arts photographer well-known for her striking images and signature style. After photographing a family friend's graduating senior, she fell in love with senior photography and has now specialized in the craft for ten years. She is exceptional at creating connections with each teen and showing their personality through the image.
Don't forget to check out this month's featured article by Debbie Camba, who recently received her Master Photographer Certification in the Child category. In Making Time for Personal Sessions, Debbie shares the importance of personal sessions in growing as an artist and as a business. In addition to sharing why they were crucial to her creative journey, she also gives five tips on planning a successful session.
Submissions for our 5th Annual Inspired Print Competition & Gallery Event are now closed. Did you enter? Stay tuned for the Top 100 announcement in the next few weeks!
This month we enjoyed seeing your "Flat Lay" themed submissions. Submissions for May's "Shape" theme will close May 1. Don't forget to submit your work before then for your chance to be featured!
The Master Photographer Certification in the Family category will open May 9. Login to your NAPCP account for more info.
Were you featured this month? Send your family and friends the magazine so everyone can see!
Inspired is FREE for members (check your email!), as an exclusive member benefit. If you want to access Inspired for free, make sure ya join us!
You can also purchase your digital or printed copy of Inspired Magazine, here!
Don't forget to tag #NAPCPInspiredMag on social media. We can celebrate your feature together. The NAPCP team can't wait to see your posts!