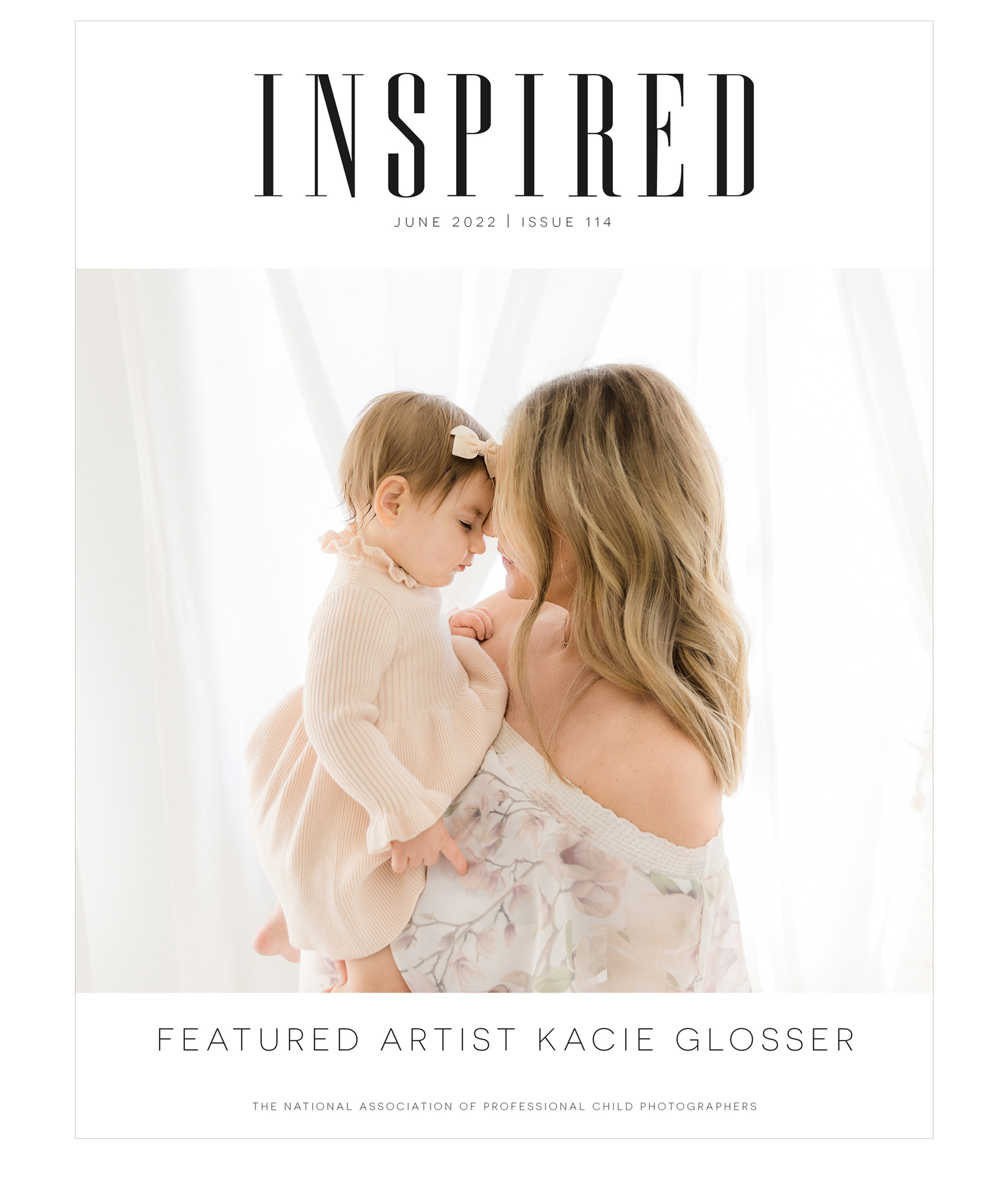 26 Jun

June 2022 Inspired Magazine: Featuring Kacie Glosser!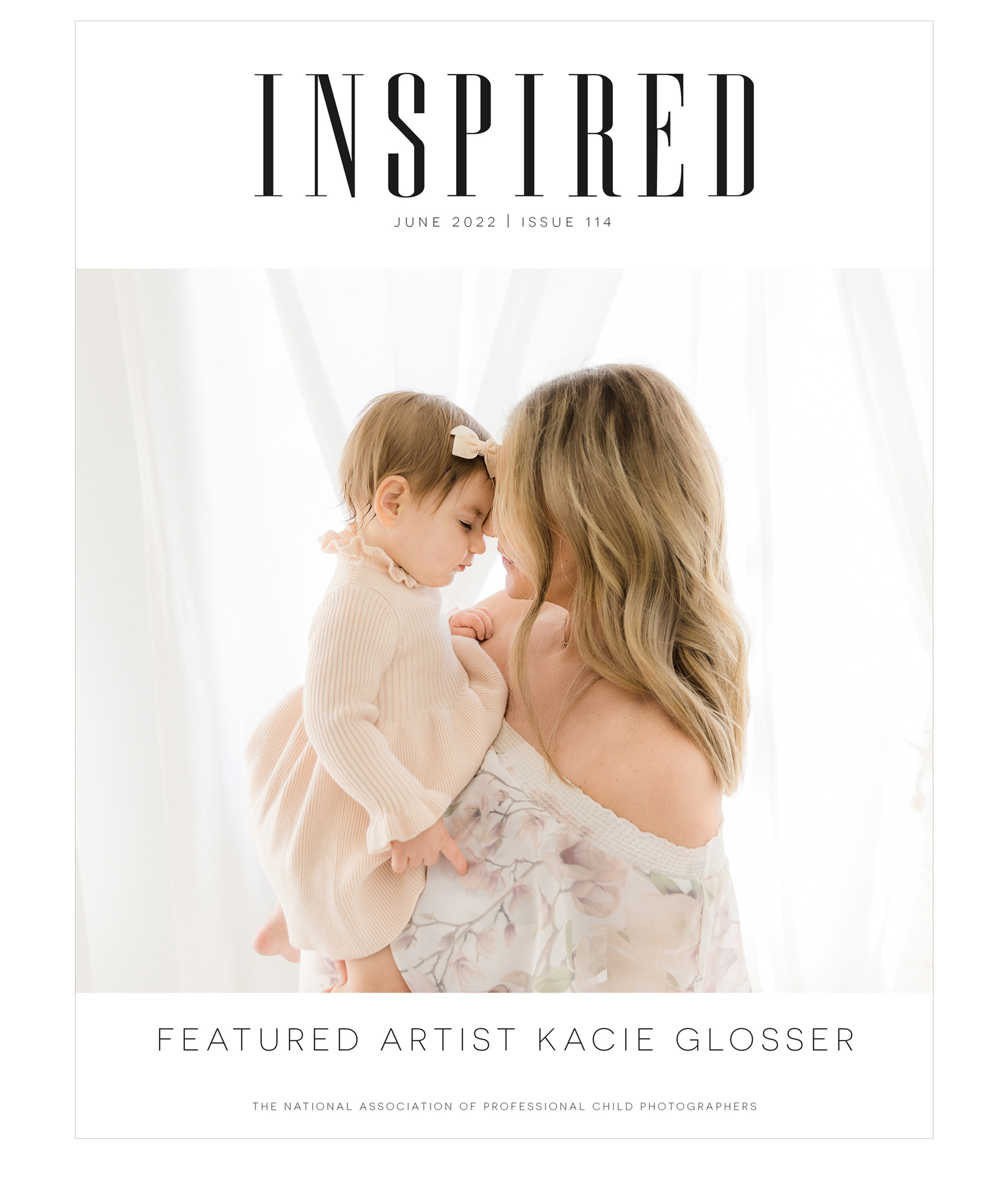 The June issue of Inspired is HERE!
It's hard to believe we're quickly approaching 2022's midpoint. How time flies when you're having fun! We hope you can dedicate a few moments this month to reflect on just how much you've grown and how many amazing things you've already achieved this year. Here's to an even more creative and inspiring end to the year!
This month's featured artist is Kacie Glosser of KMG Photography. Kacie is a Master Photographer in both the Baby and Child categories and is a Top 100 Artist this year for the Inspired Print Competition. Kacie is recognized for her one-of-a-kind "Client Closet" that aids her beautiful clients with any wardrobe woes as well as her incredible tips on keeping little ones occupied (hint: it includes neutral-colored toys and a feather duster!).
Be sure to check out this month's featured article, "Capturing Genuine Emotion" from Sarah Gray of Sarah Gray Photography. Sarah is a Master Photographer in the Baby and Family categories. In the article, she shares her process for giving her clients the comfortable space they need to play and emote in genuine ways. We hope you take something powerful and meaningful away from her tips.
Submissions for Master Photographer Certification in the Lifestyle category — one of two NEW categories in 2022— will open July 11. Log in to your NAPCP account for more information on how to apply!
Are you looking for a fun summer road trip? Come to Atlanta on July 28, 2022 to help us celebrate our top 100 artists at the 2022 NAPCP Gallery Event. Click here to RSVP!
2023 marks the 10th anniversary of our beloved NAPCP Retreat, and we're planning something extra special for you all! Mark your calendars for January 24 and 25, and stay tuned for more information in the coming months. We can't wait to see you!
Finally, submissions for the 2022 International Image Competition will open August 15. We are adding a new category for birth photographers this year, and we can't wait to see what you will submit! Click here to learn more.
We loved your take on this month's "Simple" theme! Submissions for July's "Pattern" theme close July 1. Don't forget to submit your work by the deadline for your chance to be featured!
Were you featured this month? Send your family and friends the magazine so everyone can see!
Inspired is FREE for members (check your email!), as an exclusive member benefit. If you want to access Inspired for free, make sure ya join us!
You can also purchase your digital or printed copy of Inspired Magazine, here!
Don't forget to tag #NAPCPInspiredMag on social media. We can celebrate your feature together. The NAPCP team can't wait to see your posts!