Apr 26, 2011
Session Share: Blue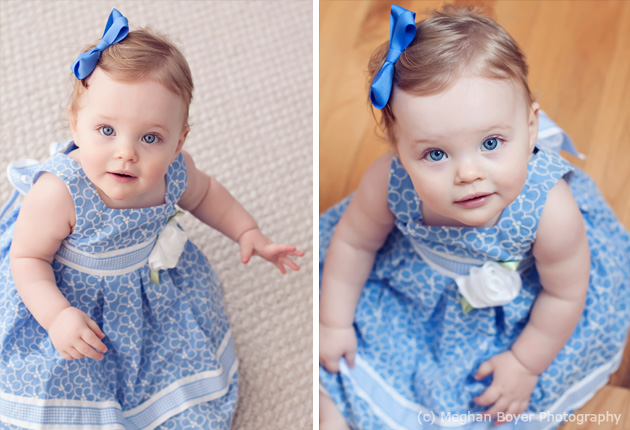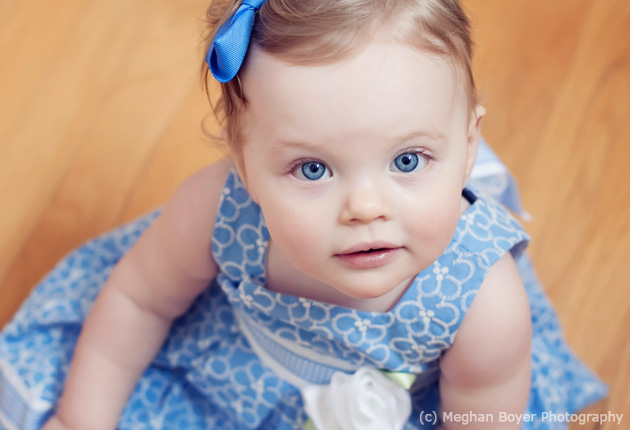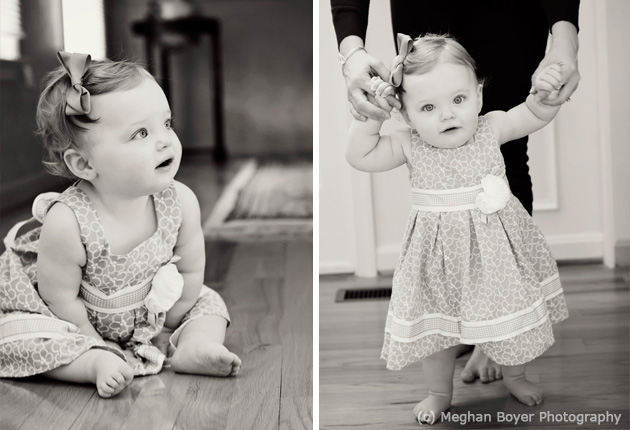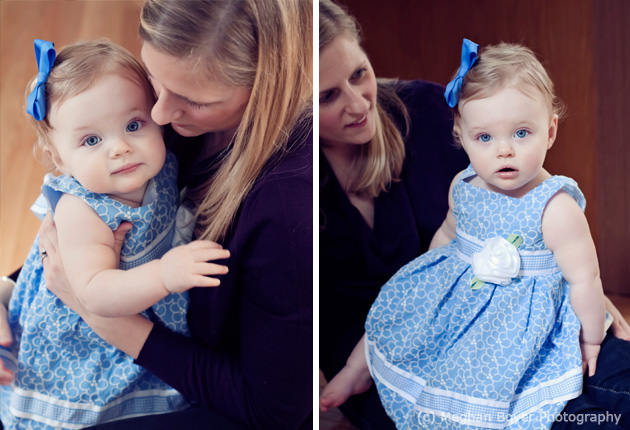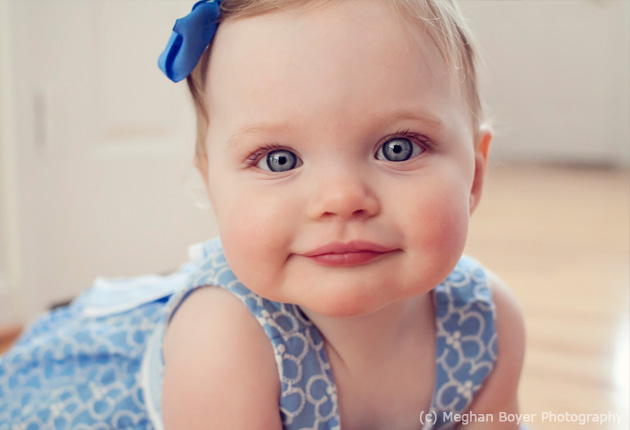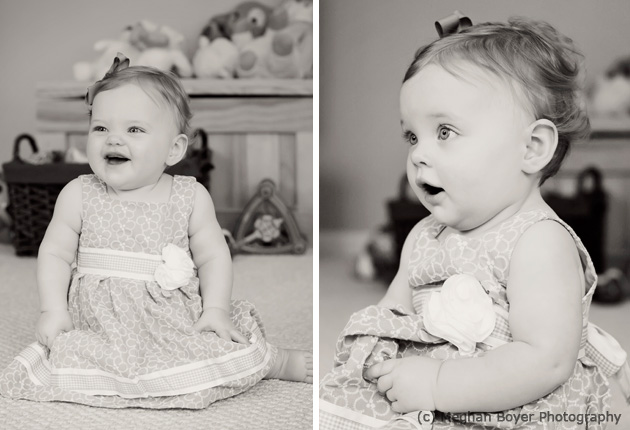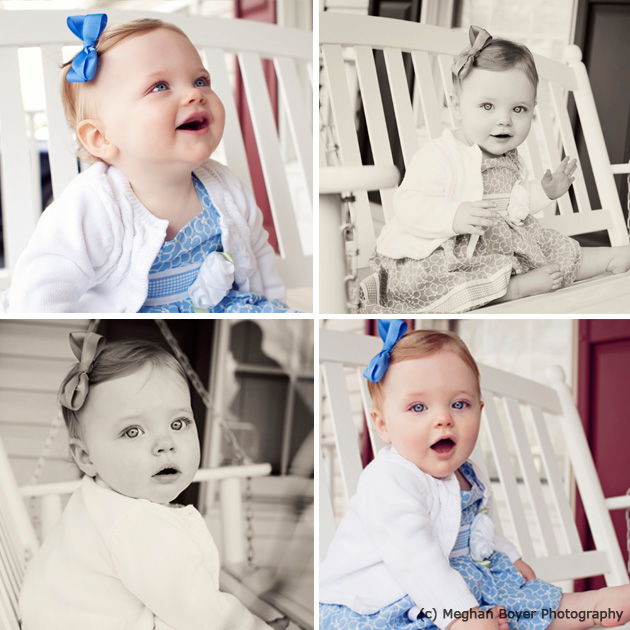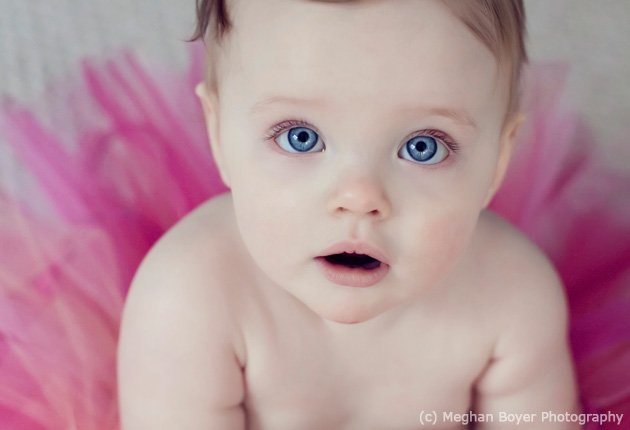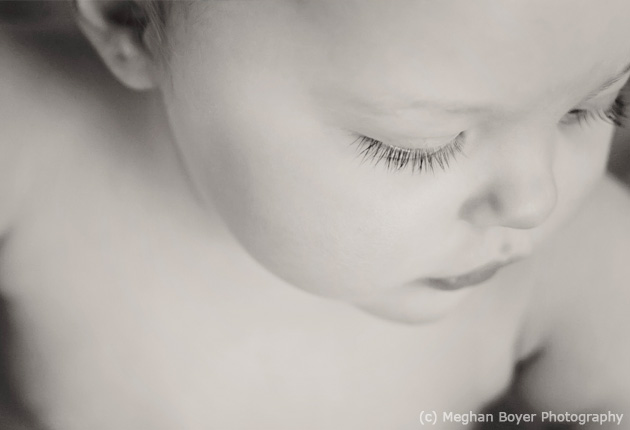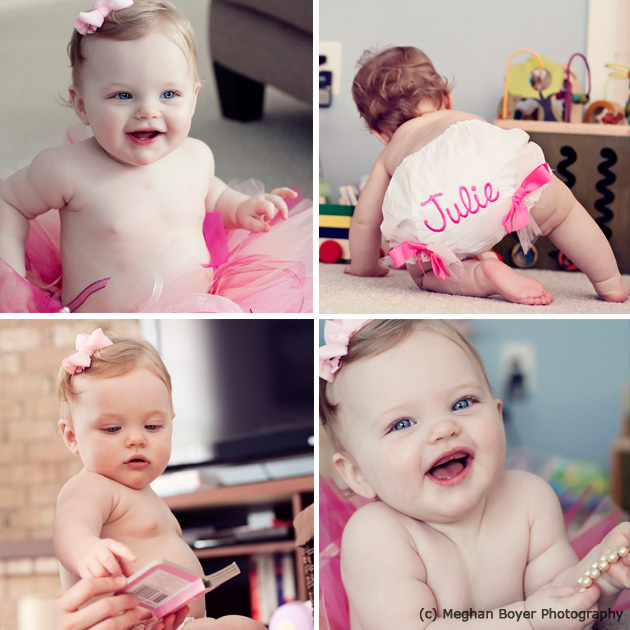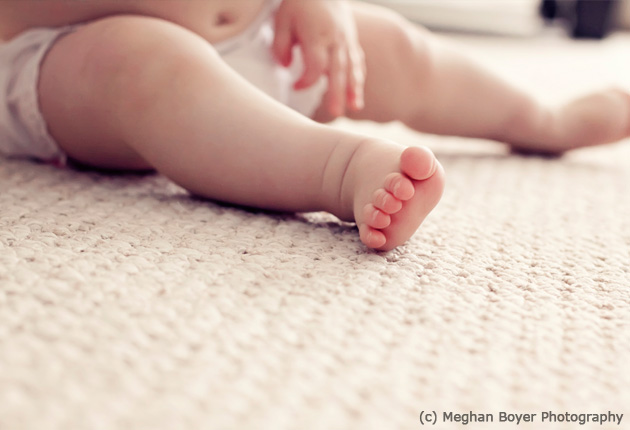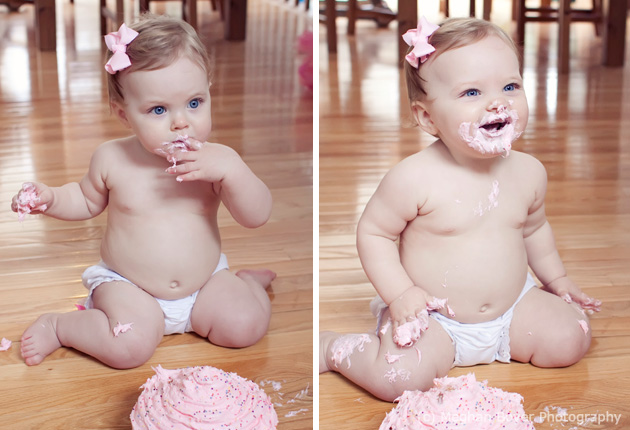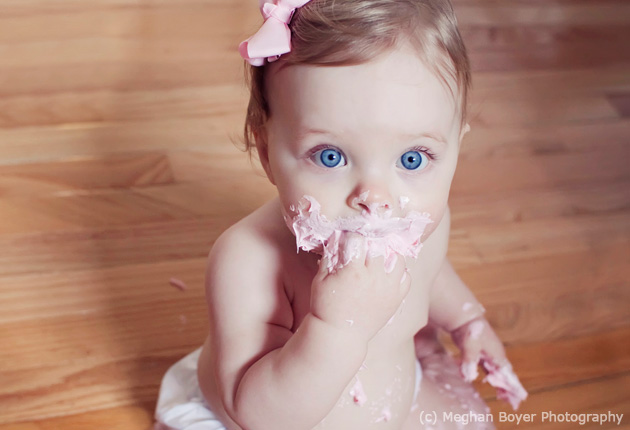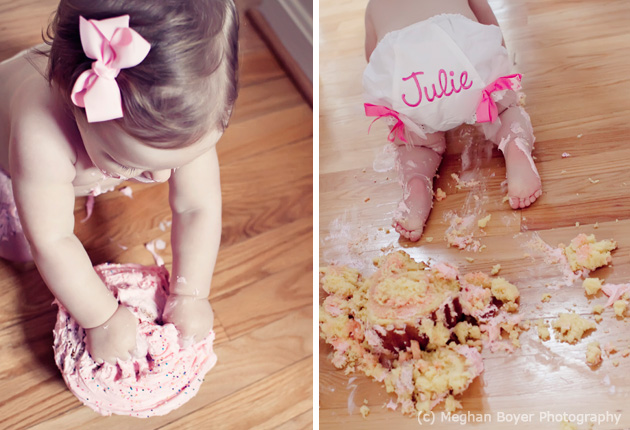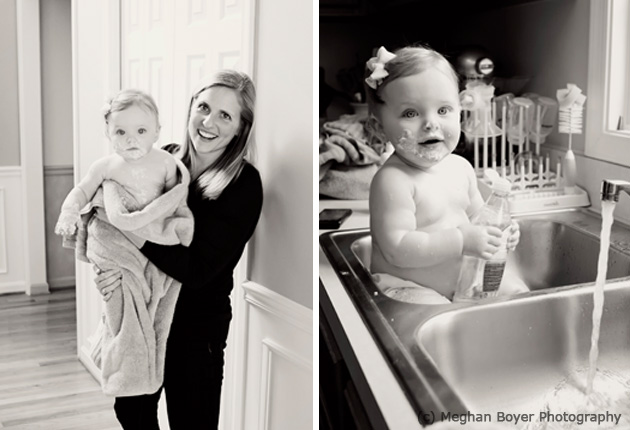 Inspiration: The inspiration for this session was fairly simple: a first birthday! The first birthday is incredibly special. It's such a milestone and to think of how much changes in that first year of life is truly amazing. I wanted to capture the birthday girl exactly as she is at this moment in time. Adventurous, curious, playful, innocent, sweet and unbelievably gorgeous. I happened to get very lucky to have such a stunning little girl to photograph, not to mention the fact that she was so good the entire session!
Favorite Element: At the very end of the session, once the birthday girl had finished her cake, she just crawled right through it and kept going. It was hysterical! Mom, Dad, and I couldn't stop laughing! It was almost difficult to stay still enough to take the photos because I was giggling so much!
Biggest Challenge:   My biggest challenge here was getting smiles. It's pretty standard and I usually make faces and do my best to get the giggle. She was so curious and unsure of me and what the heck I was doing there that she just looked at me with those eyes and tried so hard to figure out what I was doing. She got more comfortable as time went by and of course by the time the cake came out, the focus changed for sure!
What the Client Said: "Thank you for taking such amazing pictures!"
Photographers' Final Words: This was hands down my favorite birthday sessions to date. It is definitely a treat to be able to capture this time for her parents who I have known for many years.
napcp contributor
meet Meghan Boyer
Website: meghanboyerphotography.com
Email: meghan@meghanboyerphotography.com
About the Contributor: Meghan Boyer is a maternity, newborn, child and family photographer in the Baltimore, MD area. Self-taught, Meghan uses the beauty of natural light exclusively. Meghan takes a lifestyle approach to her art to capture innocence and joy of children.
liked this post?
you might also like...
find a photographer
in your area
We are so delighted that you are here. The National Association of Professional Child Photographers is an association whose mission is to promote and support the artistry and integrity of professional child photographers. To accomplish this mission, NAPCP provides the most comprehensive resources for its members, bringing together a community of passionate artists committed to growth in their skills, their artistry, and their businesses.
NAPCP.com (formally pronounced "NAP-C-P") is a place where professional child photographers can come and connect, learn, teach, aspire and grow. It is also a valuable resource for parents who are looking for a professional child photographer in their area, and want to be inspired and educated about our specialized industry.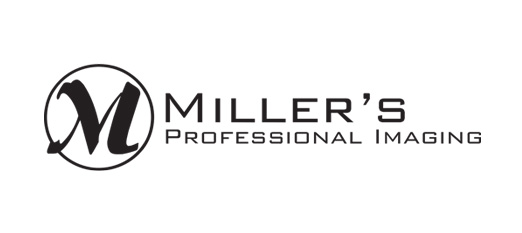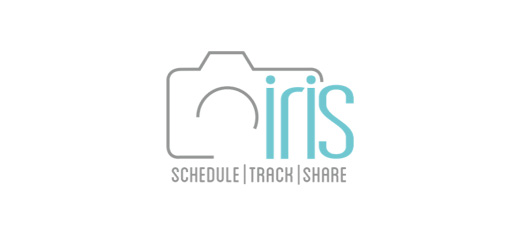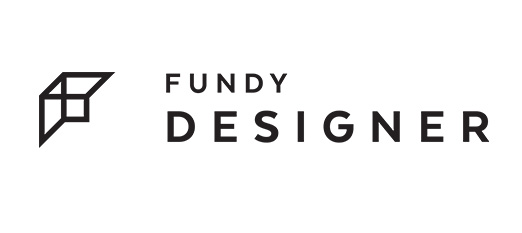 award winning photos
click here to view
latest napcp news
get up-to-date
most recent issue
vendors we love
napcp supporters
helpful articles
napcp resources
follow us on