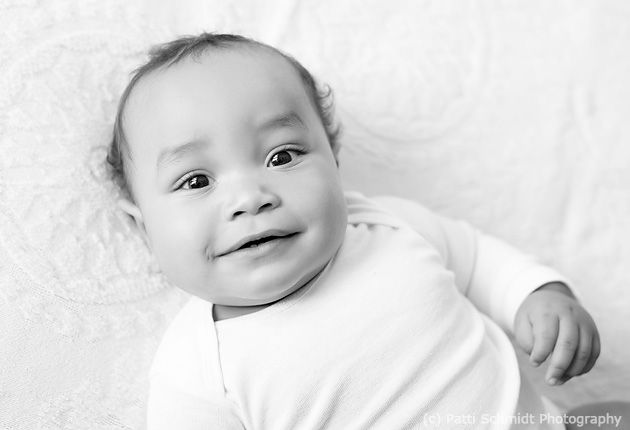 16 Jan

A Simple Session Share!

Inspiration: I'm inspired by every little person that I photograph as they are all so unique, and I love to answer the question "who are you?" through photographs.  This cherubic face smiling up at me from the moment I arrived was no exception.

Favorite Element: My favorite elements were the quiet of the surroundings and the soft, beautiful light coming through the windows.

Biggest Challenge: Working with natural light and children on location can sometimes be challenging because the quality of light and the willingness of the child are so unpredictable.  In this case there was no challenge at all!

Final Words: I love the feel of this kind of session where it's all about simplicity.  There's a trend towards concepts and props these days, especially with the tiniest subjects, and I so admire the photographers that do it well.  But for me, I often prefer the focus to be as much as possible on the baby.