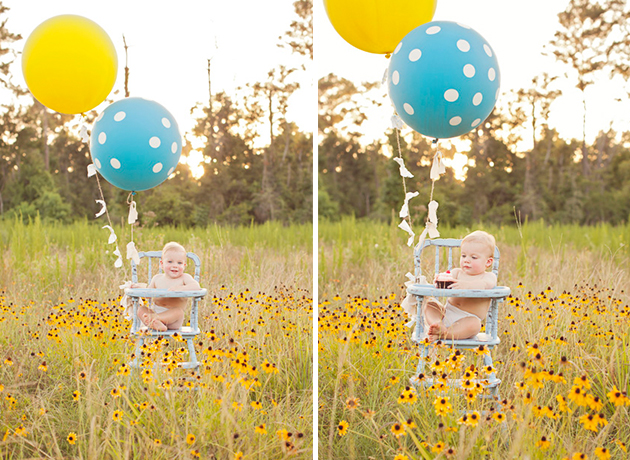 12 Sep

Session Share: A Very Sunny First Birthday!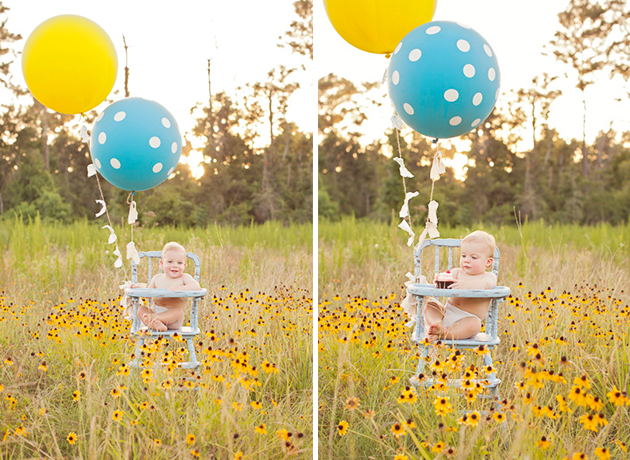 Inspiration
The inspiration for this session was the baby boy's first birthday. I love the large colorful balloons and wanted a timeless look in an overgrown field with tall flowers. Finding a field with backlighting was a must for this session!
Favorite Element
The field with beautiful lighting! I love the sun setting behind the baby.
Biggest Challenge
Keeping the baby happy and engaged so late in the evening. The sun sets a bit late in the summer and this one year old (like most) is usually fast asleep by 8:30.
Final Thoughts
I think a cupcake was the perfect size in this session and kept the focus on the baby, not the cake. The cake smash was a small portion of the gallery in a combined one year birthday/family session. We played music, sang "Happy Birthday" and played which made the session fly by! It was a fun celebration for a lovely family, and I felt very honored to be a part of it!