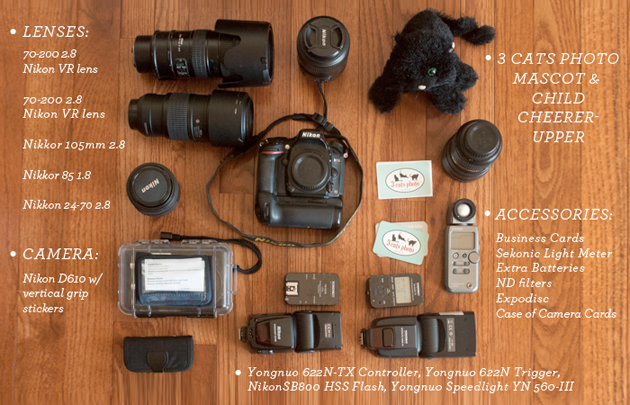 12 Nov

What's in Her Bag: Elizabeth Seliga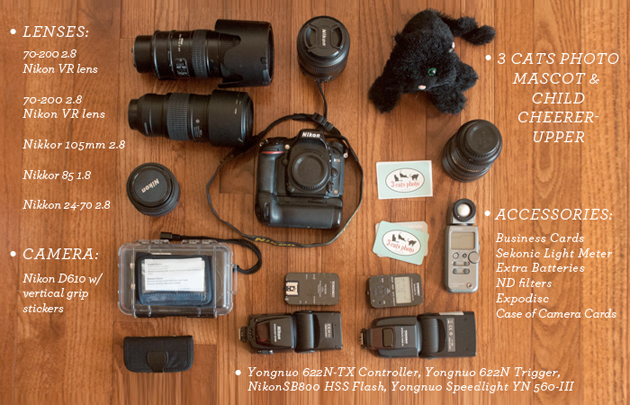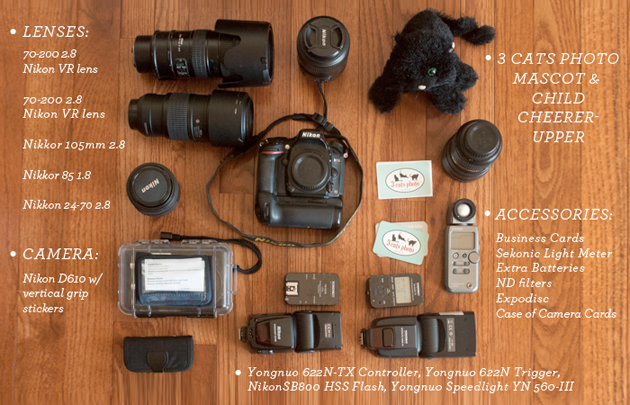 What's in Her Bag:
1. Camera: Nikon D610 with vertical grip stickers
2. Elizabeth has lots of lenses for different shots – we love it!
3. The 3 Cats Photo Mascot is adorable. So many cute options here if you work with little ones.
4. We love how prepared Elizabeth is with all of her accessories: Sekonic Light Meter, ND filters, Expodicsc, and a case of camera cards.
5. Yongnuo 622N-TX Controller, Yongnuo 622N Trigger, NikonSB800 HSS Flash, Yongnuo Speedlight YN 560-III.
6. Pack it all up in a Pelican 1510 Rolling case with Dividers!