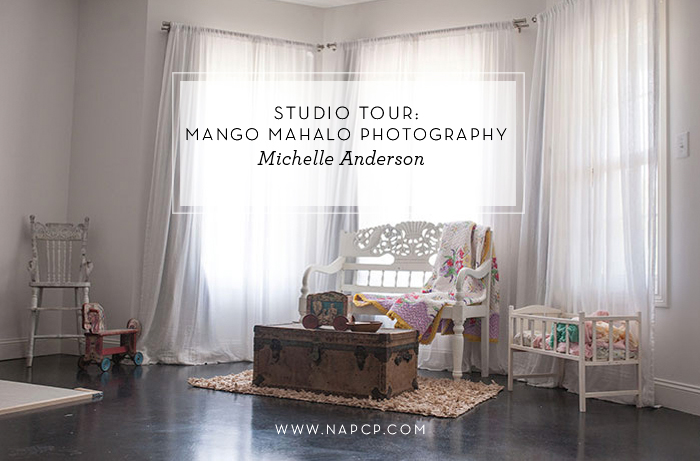 20 Jul

Studio Share: Michelle Anderson, of Mango Mahalo Photography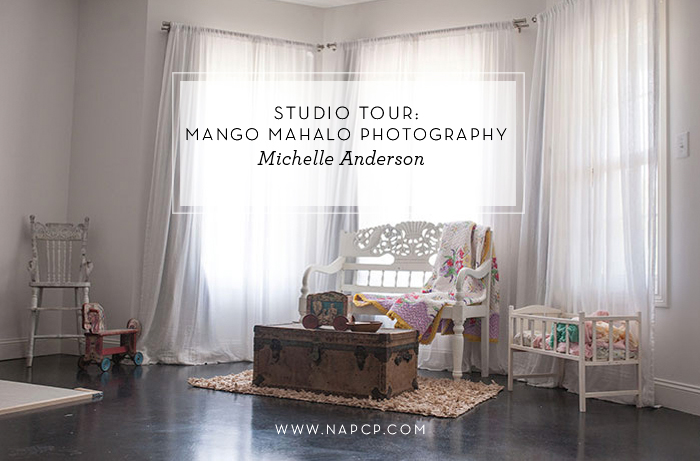 NAPCP: Tell us more about yourself. Where are you from? Tell us about your family, hobbies …
MA: My name is Michelle Anderson and I am a Newborn, Child & Family Photographer. My business is called Mango Mahalo Photography and I am based out of Knoxville, Tennessee. Although I now call Knoxville "home," I spent all of my life, up until 6 months ago, in Southern California. It was in California where I grew up, pursued a career as a pediatrician, married, and had my three children. It was in California and after the birth of my third child that I chose to step away from my medical practice and stay at home with my children. During that transition, I started exploring photography as a hobby. The more I learned, the more I fell in love with it.
I officially opened my business doors in 2012. I transformed my formal dining room into a newborn studio, but a 10×12 foot space was just never big enough for me. Of course I desired a bigger space, but since I was operating as a part-time photographer (and a full time stay-at-home mom and wife), I never wanted to have to pay rent for a studio space, or work outside of my home. So I just made do.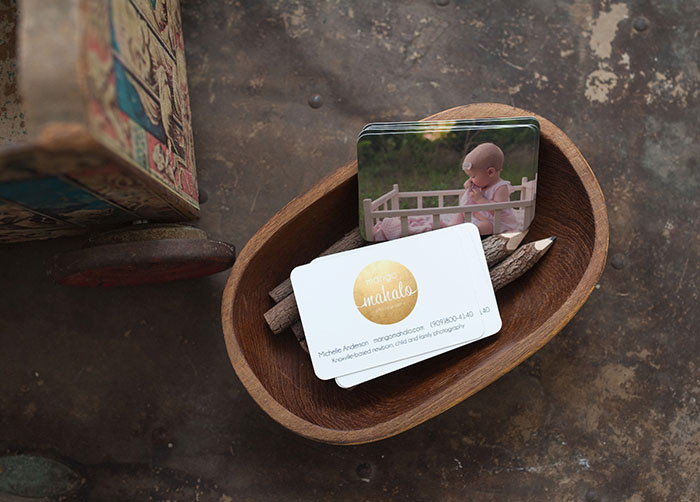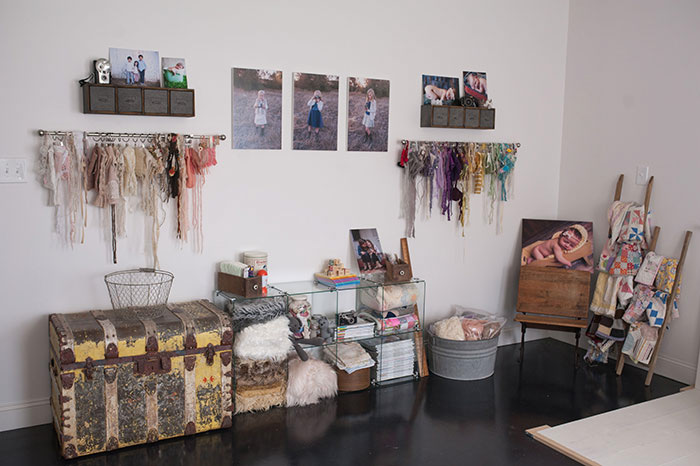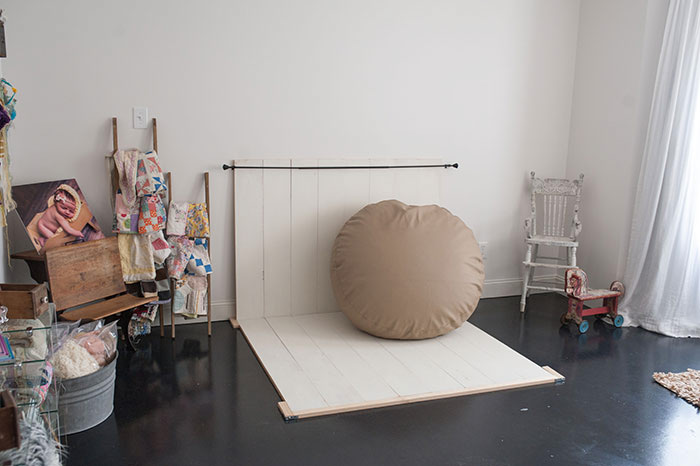 NAPCP: How did you come to have your own studio space?
MA: In 2014, my family decided to move to the South and while searching for a new home, I dreamed about a bigger, better studio space. I definitely found it! Our home has a fully finished basement, where my newborn studio is now located. I have a 15 x 15 foot room dedicated to my sessions, an adjoining 12 x 15 room to store props, a kitchen, living room and bathroom to make clients feel comfortable and "at home" during those long newborn sessions. Now that my studio space is an enclosed room, I can effectively use a space heater to keep the room warm for the little ones, and parents can wait comfortably in the cooler living room and even catch up on some much-needed sleep on the over=sized couch! As a newborn photographer who has to withstand the heat during a newborn session, my studio's stained concrete floors provide a cool surface to sit on.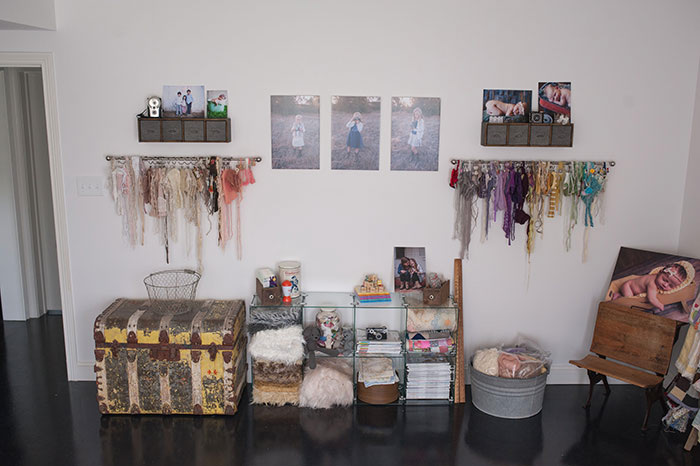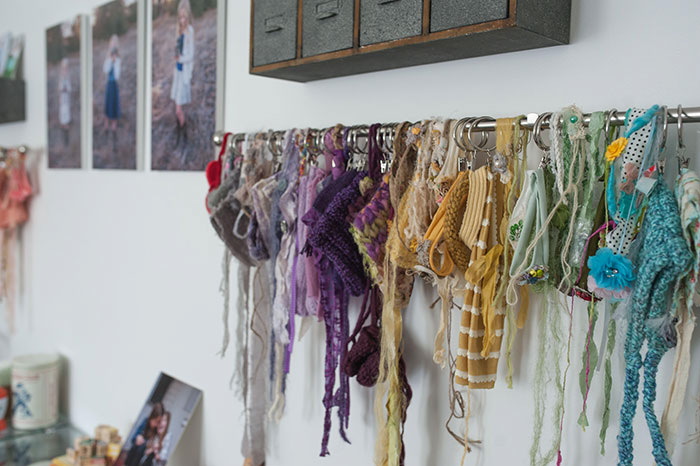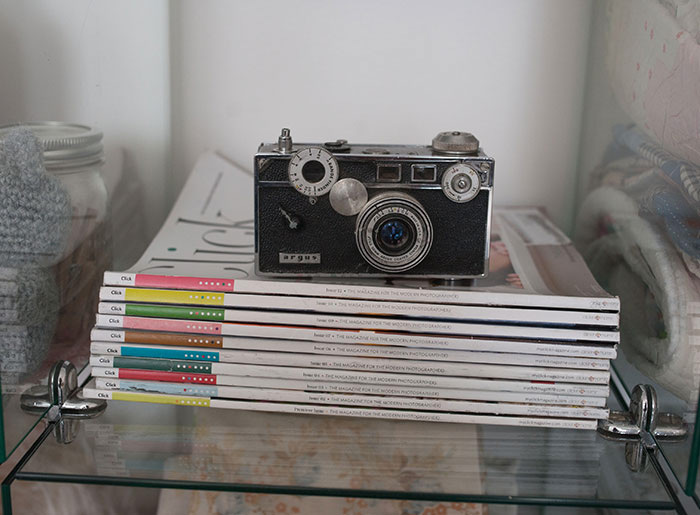 NAPCP: What's your favorite thing about having your own space?
MA: Having an organized studio is so very important to me and saves me time when setting up for or putting items away from a session. Here is where and what I keep in my studio:
closet – studio lights, backdrop stands, space heater, to blankets and my growing collection of vintage baby dresses
glass storage cubbies – flokati, furs, photography magazines and other small props
wall-mounted mail sorter – wraps
wooden ladders built from Southern tobacco sticks – mini quilts
curtain rods – headbands and bonnets
old desk drawer – newborn diapers, and pacifiers for easy access
My studio space has natural light pouring in thru three windows, but to achieve consistency in my editing, I installed blackout curtains behind sheer linen curtains and I use off-camera flash. I have not yet experimented with photographing in front of those windows when soft, diffused natural light pours thru the sheer curtains.
Over the years, I have collected some trinkets and props that are near and dear to my heart. My studio is where I get to showcase my vintage cameras, old roller derby skates, a tree stump from my childhood neighborhood in California, and a couple trunks gifted to me by friends along my journey as a photographer.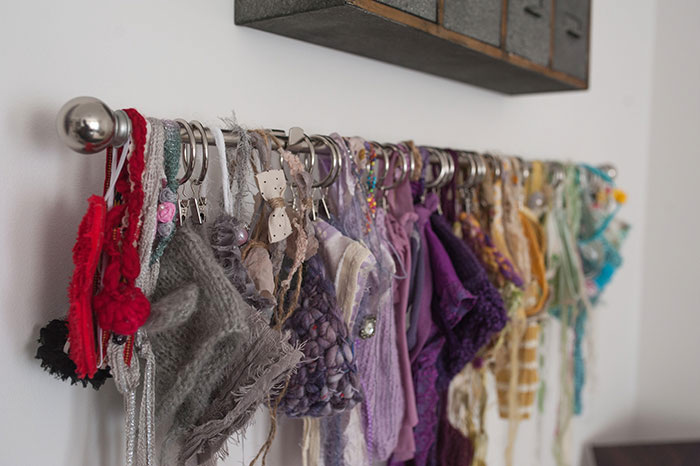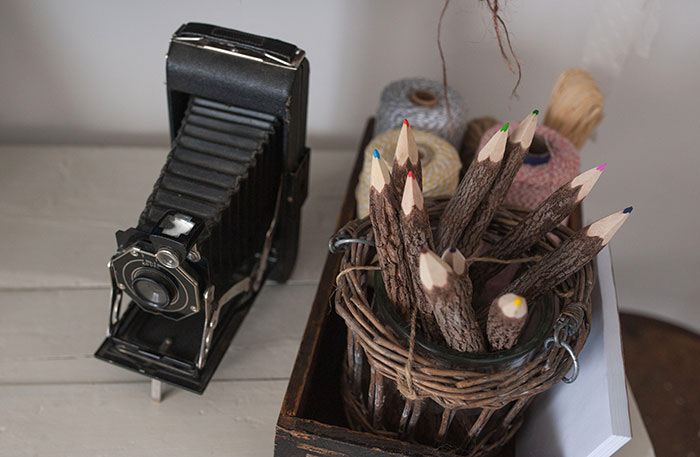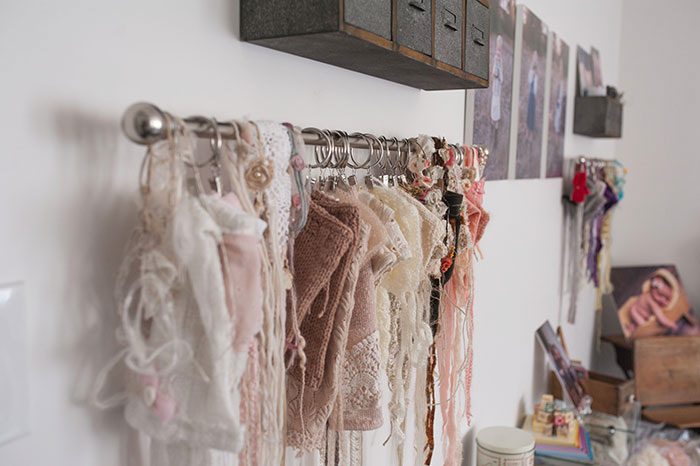 NAPCP: Do you have any advice for fellow photographers who want to move into their own work space?
MA: For my fellow newborn photographers who long for a studio space of their own, I encourage you to first decide if an in-home studio space or an out-of-the-home studio space is the best financial decision. At first, I never wanted to have to work to pay rent. I never wanted to leave my family (to set up the studio, for example), or cart my kids with me to an off-site studio in case childcare could not be arranged. Having an in-home studio was always the only option for me. My advice to those starting out is if your dream studio is unavailable, work with what you have available. It will still allow you to grow your skills and your clientele. It will also help you truly know what you need in a studio space, should the opportunity arise to build an addition, move into a storefront, or even move across country!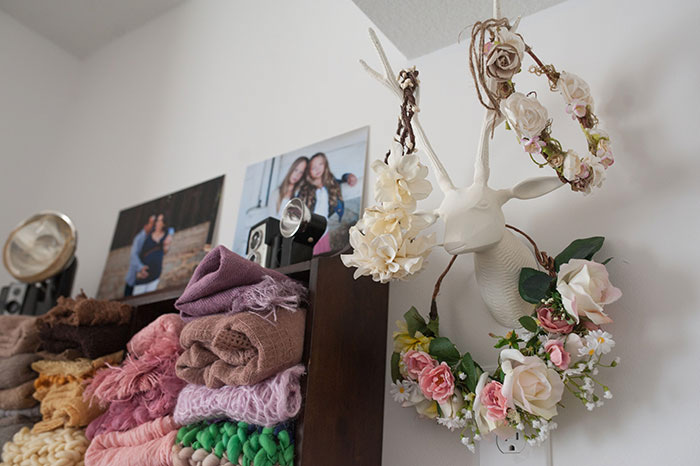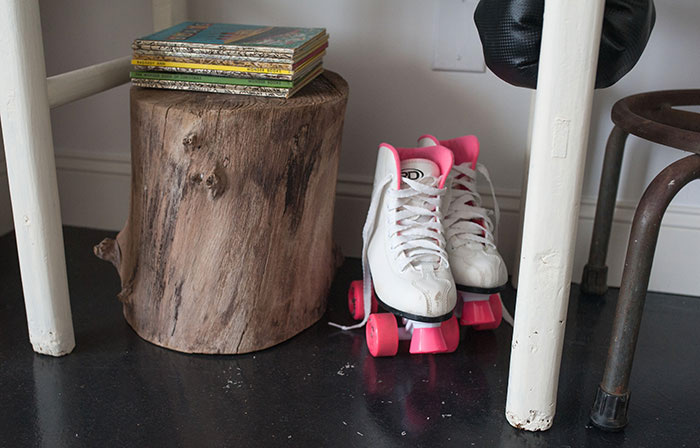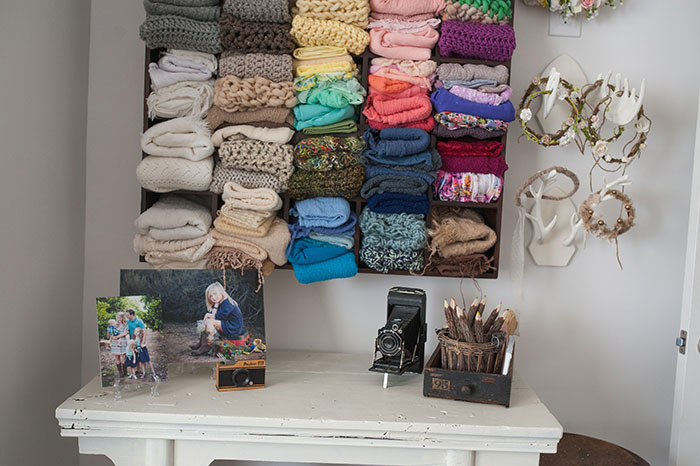 See Michelle's work via her website, and Facebook page!