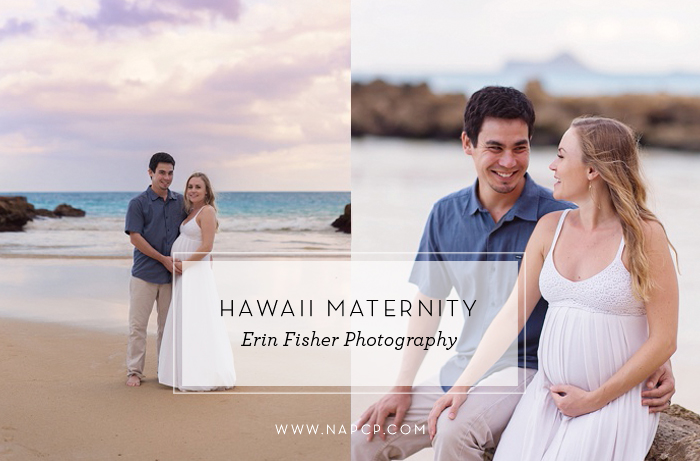 25 Jan

Session Share: Hawaii Maternity Session from Erin Fisher, of Erin Fisher Photography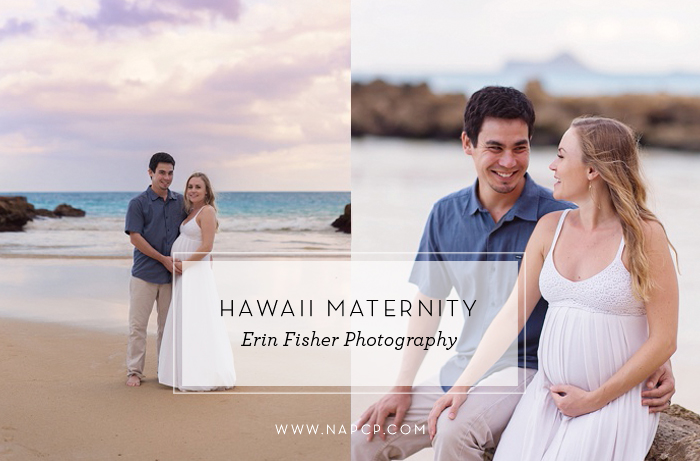 Another one of our NAPCP photographers made the move to Hawaii! Erin Fisher, of Erin Fisher Photography, took to the beach on a beautiful evening, with her first maternity client in Hawaii in tow, to capture this special time in their lives. These photos prove one thing we already know — shooting in Hawaii is a dream! Erin's client went with classic maxi silhouettes for a simple, timeless look, made even better by a perfectly beachy flower crown. Here's what Erin had to say about this gorgeous maternity shoot: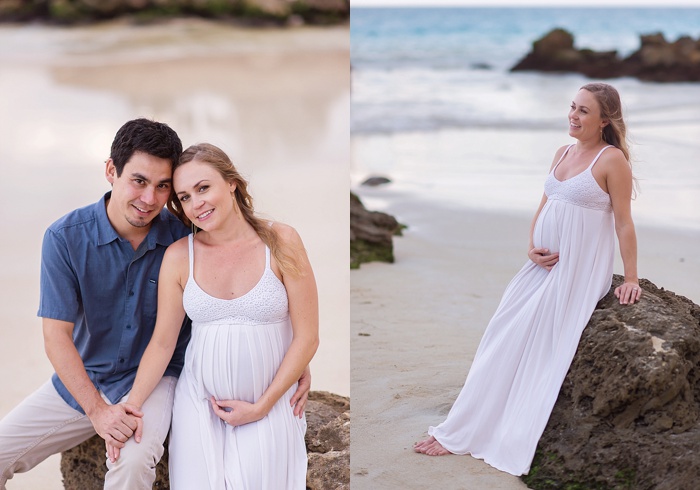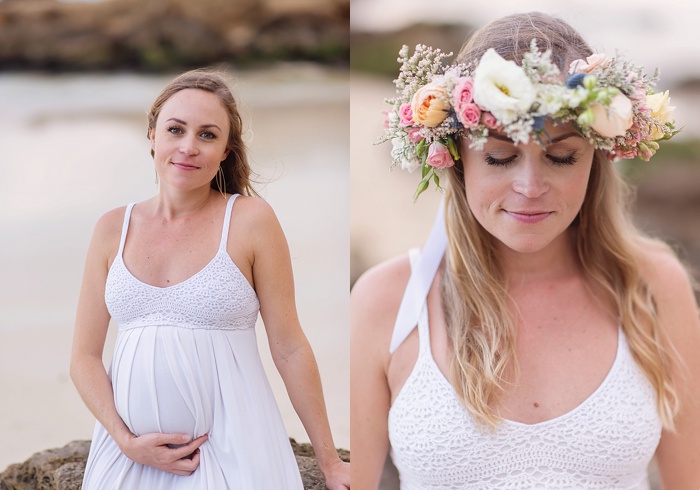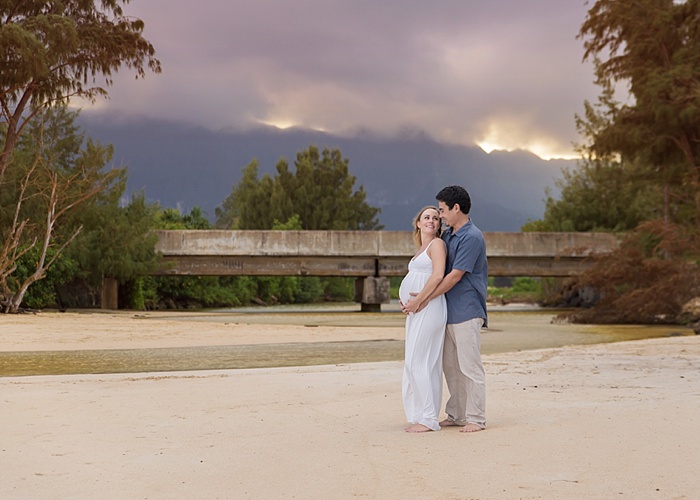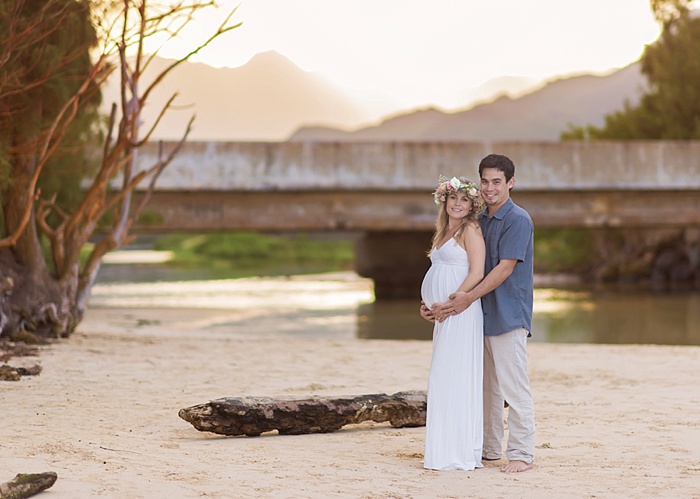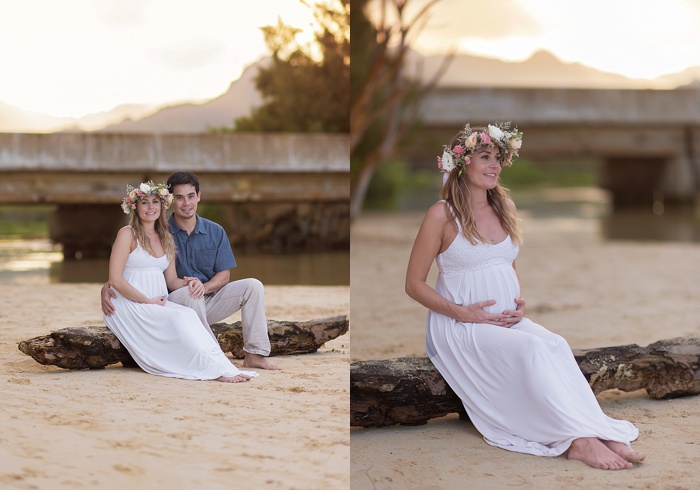 Inspiration: I am so thrilled to share my first beach session here in Hawaii with you! From the beginning of my journey in photography I have always been most inspired by colors. There is just nothing better than a hazy, pink sunset filling the frame behind a golden, glowing mama. This session was unique because during the hour we spent shooting on the beach, the skies were bustling and changing, and though all of these images were captured within an hour in one location, it almost looks like 3 entirely different sessions. This is what I love about shooting outdoors! So much of what we can create rests on the shoulders of the sun, and if and when it decides to appear …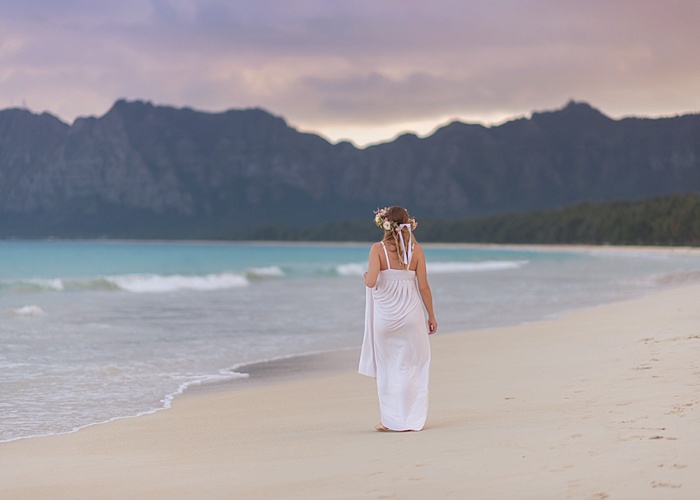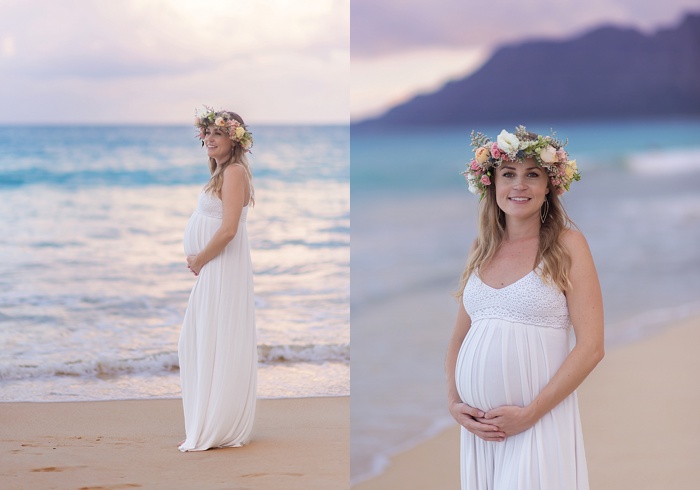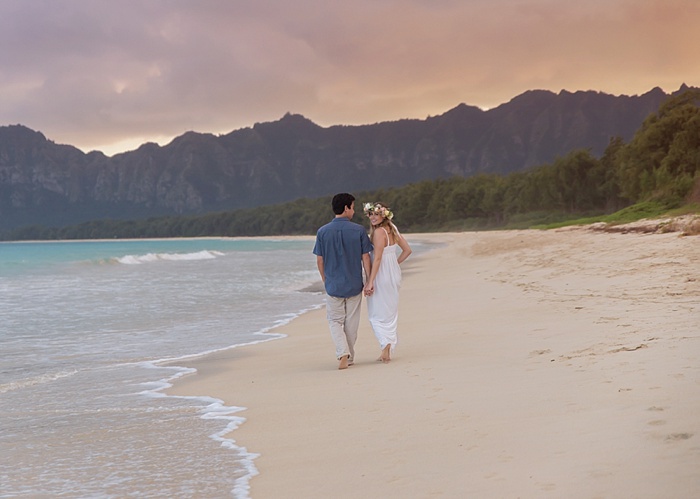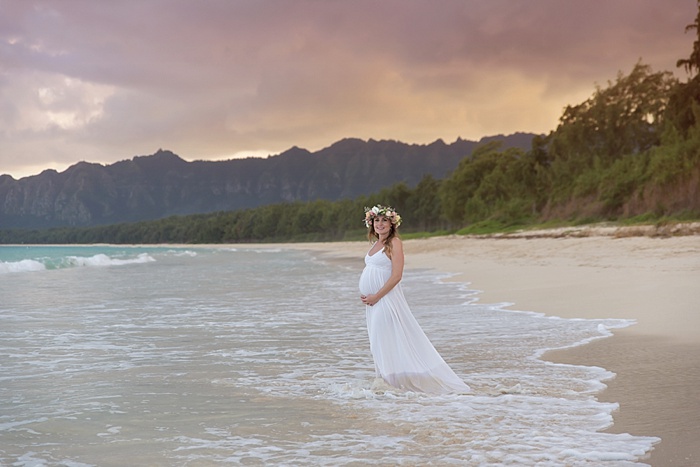 Favorite Element: My favorite element in this shoot is absolutely the fresh floral crown. It is stunning on its own, but when paired with this gorgeous mama, a flowing gown, and these amazing Hawaiian skies, it creates a truly perfect scene.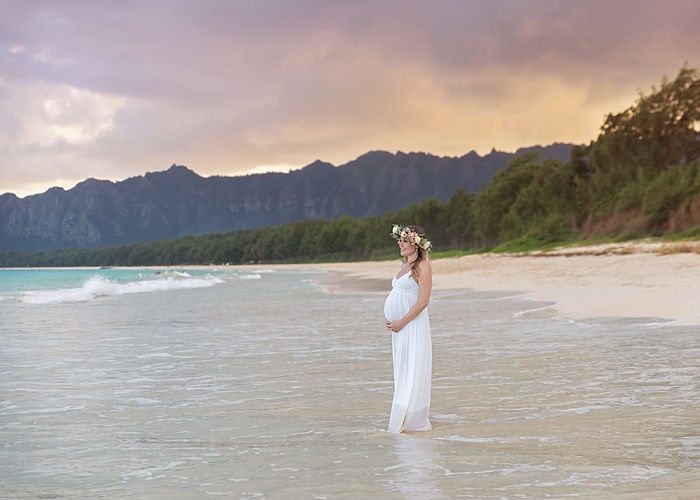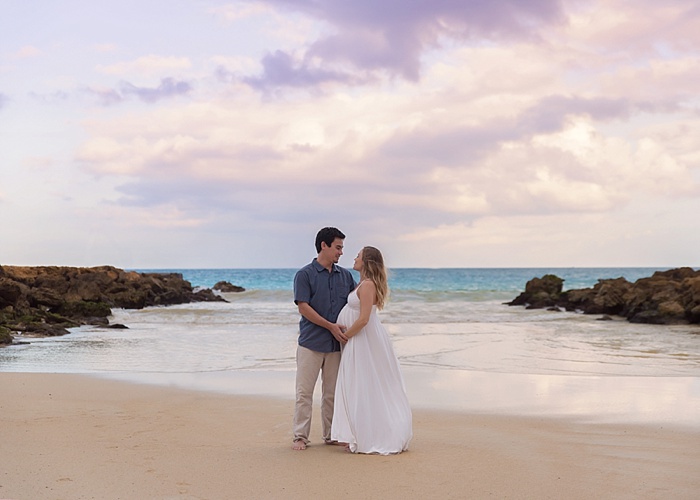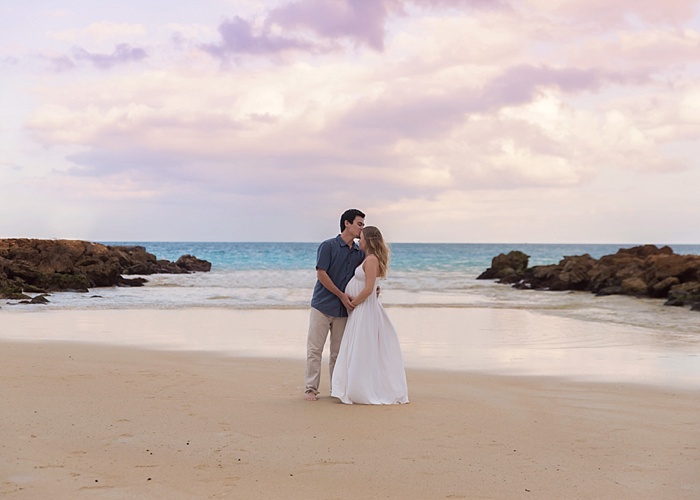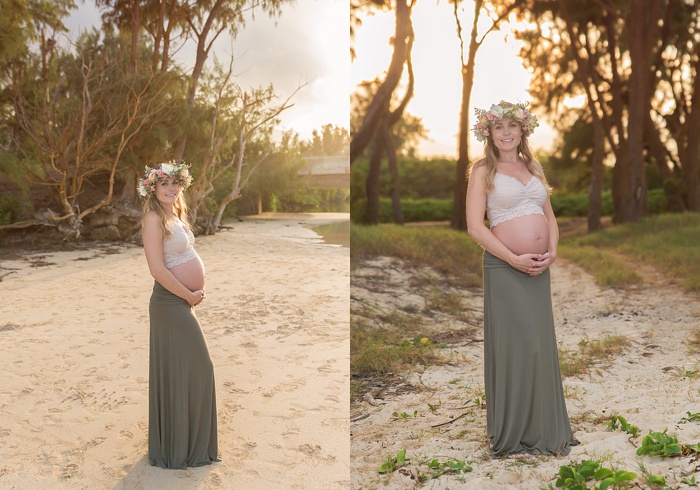 Biggest Challenge: The hardest part of this session was also what made it so fabulous: the continually changing skies. When we arrived it was quite overcast, with little to no sun peeking out. I saved a certain section of the beach for the last moments of the session, and when we got there the sun had burst through the clouds above the mountains and the entire area was filled with bright light. Thankfully this mama and her hubby were patient enough to wait it out a bit, and those glowing portraits with bursting light are some of my favorites.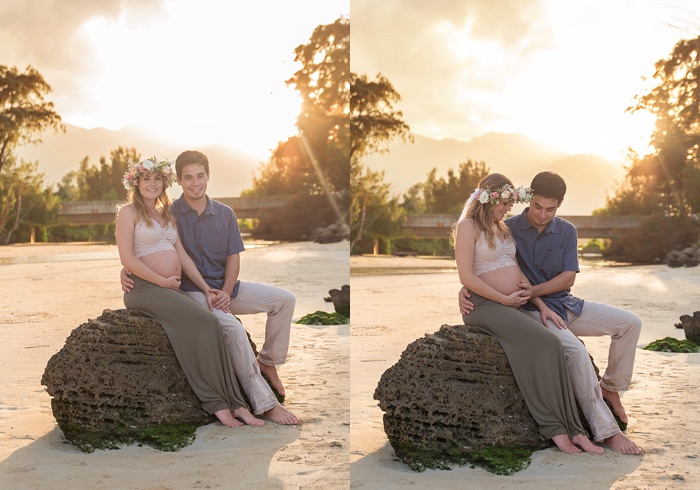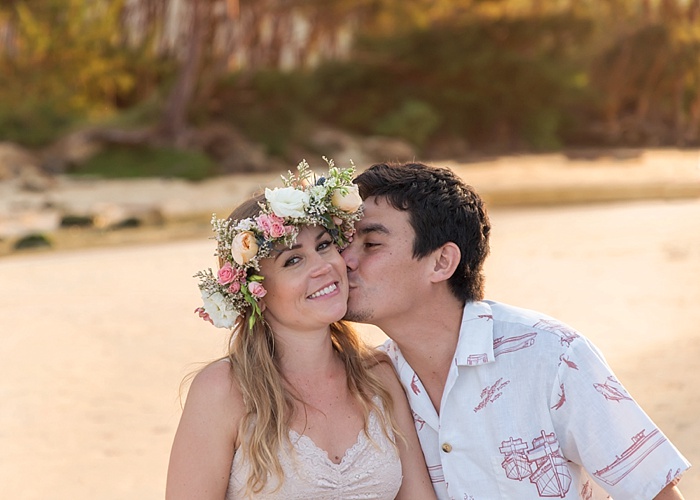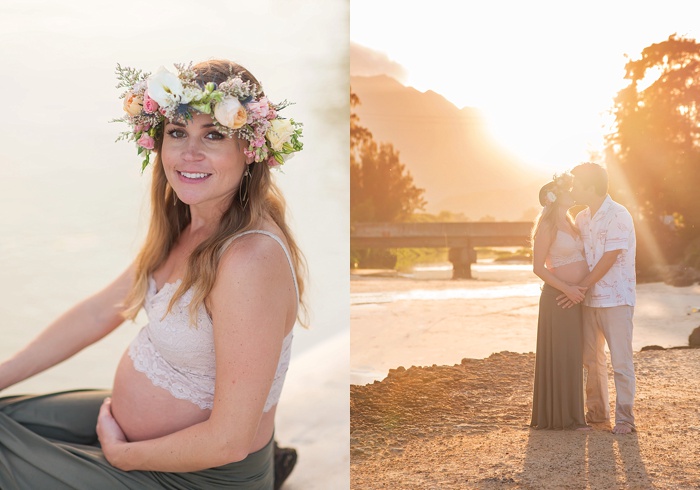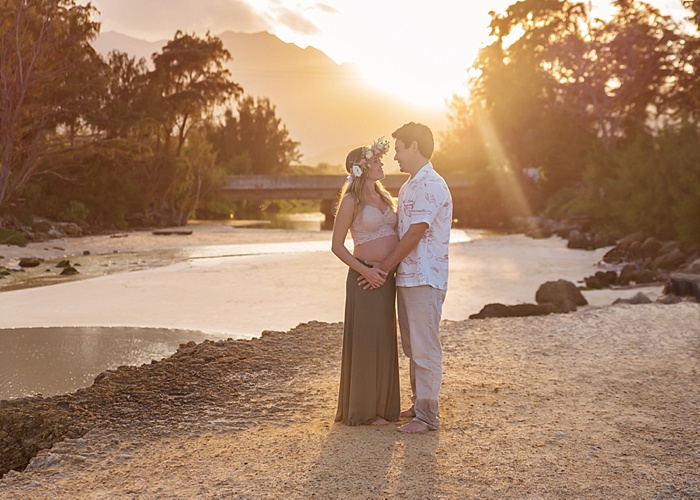 Final Thoughts: I'm not sure that there are words to express how excited and grateful I am to be a photographer in Hawaii. As I was driving home from this session, all I could think about was how crazy fun the next 3 years was going to be. Of course, the most important aspect of any portrait session is your subject, and the focus should always remain the occasion – whether a new baby, an engagement, a birthday, or an anniversary … but these special moments, and these gorgeous people, captured in one of the world's most beautiful places, certainly come together to create some magical fine art.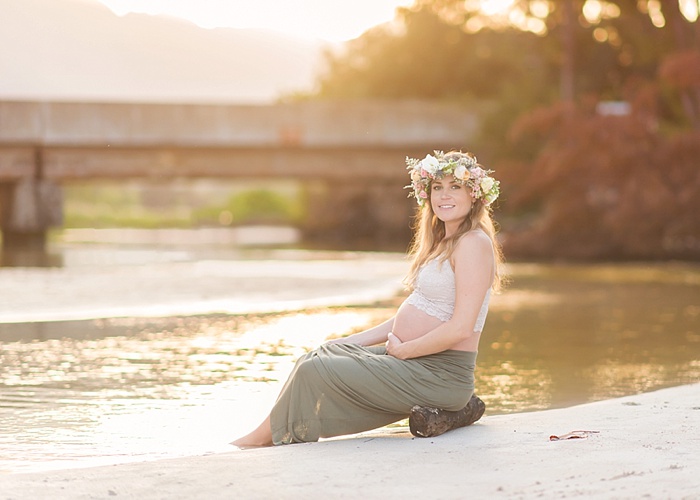 Erin Fisher is a natural light, lifestyle, family photographer specializing in family shoots, events, and military homecomings.
For more from Erin, and for booking inquiries, please visit her website, Like Erin Fisher Photography on Facebook, and follow Erin on Instagram.