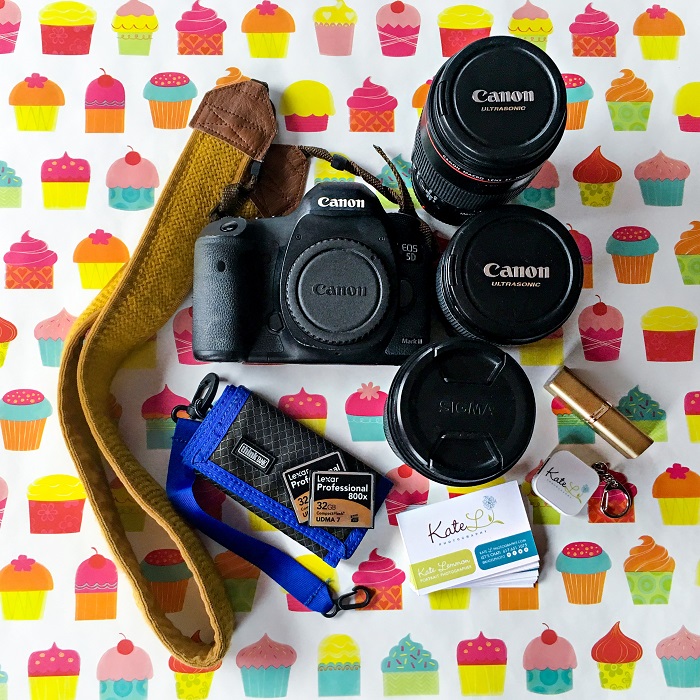 24 Mar

What's in Her Bag: Kate Lemmon of Kate L Photography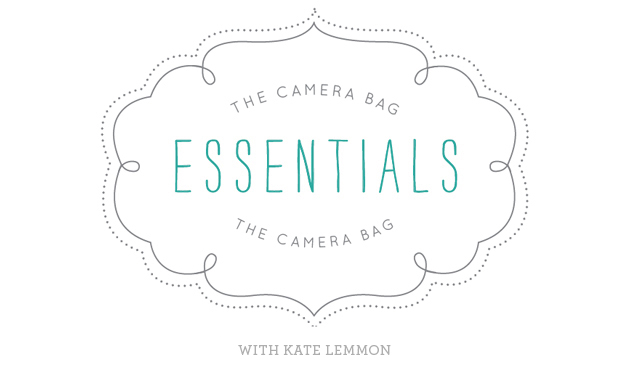 Tell us a little about what's inside your Jo Totes Missy bag.
I shoot with a Canon EOS 5D Mark III camera body. Some people ask me why I shoot with Canon instead of Nikon, and my answer is simply that I received a Canon camera for Christmas in 2007 and never looked back. Canon lenses only fit on Canon camera bodies, so to shoot Nikon I would need to sell all of my gear and buy everything again. I've been very happy with my Canon bodies over the years; I started off shooting with a Rebel XTi, then graduated to a 5D, then the Mark II (which I still keep as my backup camera), and then my current Mark III. If you're on the fence about upgrading from the Mark II to the III, you should go for it! I find the auto focus system to be MUCH sharper, and that clarity is super important to me. Since kids only sit still for a millisecond, I need to be able to trust that my camera will be ready to go when I need the shot.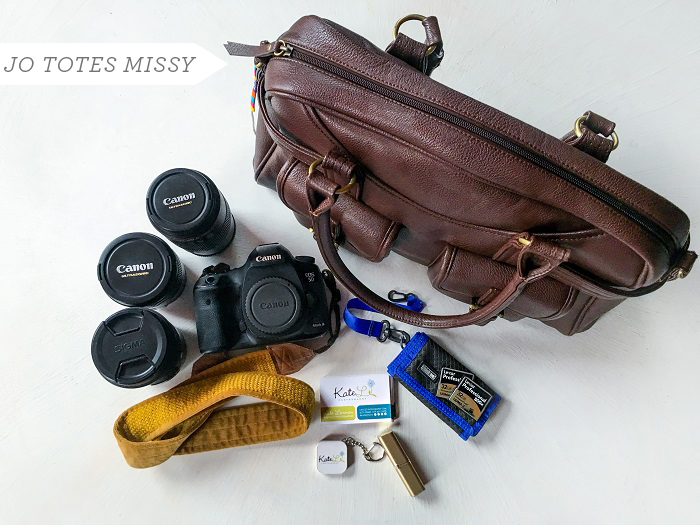 I only use prime lenses, which means I have to physically take a step forward in order to zoom in on my subject. This trade-off is more than worth it because prime lenses are lightning fast and super sharp.
Read on for more of a peek into my toolbox, along with the accessories you'll usually find floating around my camera bag!
Which lens is your go-to?
The Sigma 50mm F1.4 Art. OH, how I love this lens!! Prior to my Sigma 50mm, I used a Canon 50mm f/1.4 (a less expensive alternative if you're looking for a good starting place). However, it drove me crazy that so many of my shots weren't in focus, even when photographing a stationary object. After cycling through four different Canon 50mm 1.4s and experiencing the same result, I started to experiment. I tried out the Canon 50mm 1.2 (part of the L series) but still had the same issue with focus. That's when I discovered the magic of Sigma! This lens is SO sharp, and I know I can count on it. It's on my camera for about 75% of every session I photograph.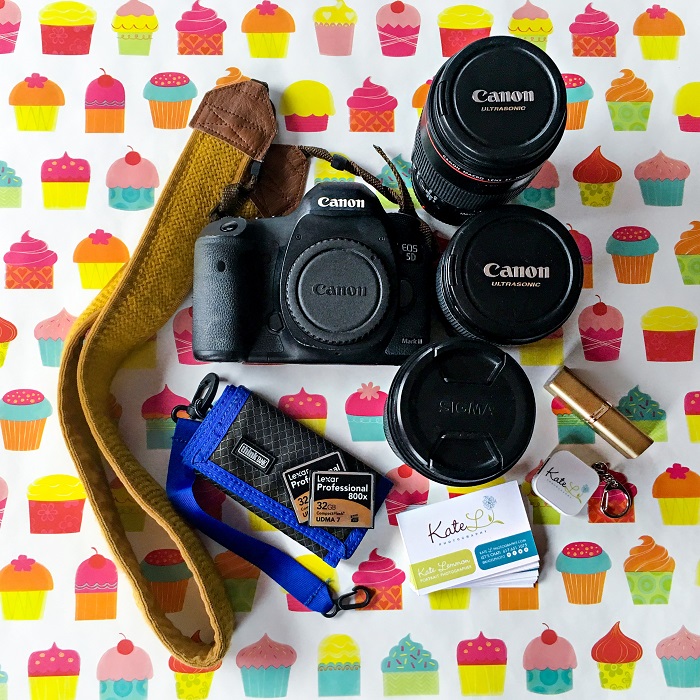 Most used item in your bag?
The Sigma 50mm F1.4 Art again! I hardly ever take it off because I love it so much!
Least used item in your bag?
Canon EF 100mm f/2.8L IS USM Macro Lens. This one stays home most days, but it's very useful for two specific purposes:
1) Capturing tiny newborn details like beautiful eyelashes and miniature toes and fingers.
2) Ring shots during engagement sessions.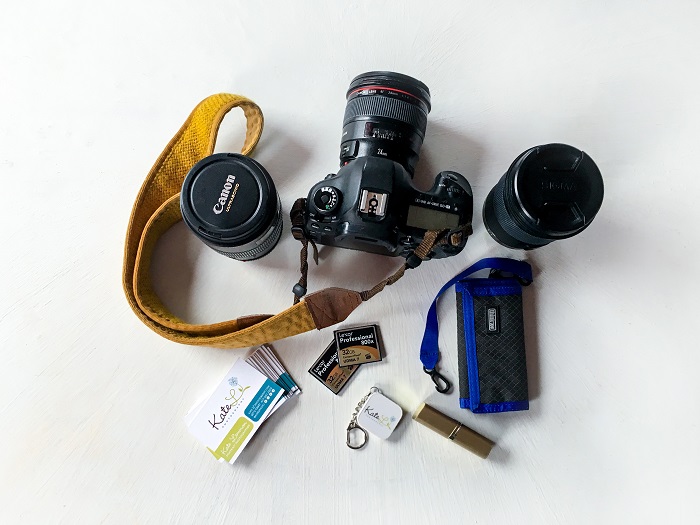 The details:

Canon EF 24mm f/1.4L II USM: This is the other lens that I carry with me to every photo session. I use it for two things: 1) capturing cool scenery (ex: a wide shot of a family at the beach), and 2) showing dramatic and fun angles. I especially love playing with this lens to show the perspective of the kids I photograph.
Think Tank Pixel Pocket Rocket: This little invention is a miracle solution to my previous constant anxiety that I was going to lose a memory card. It holds 10 compact flash cards in see-thru sleeves so you can tell which ones are used and which ones aren't. It all folds up into a secure little roll, and you can clip it to your bag so that it can't accidentally fall out. There's also a slot for your business card so it can be returned to you.
Lexar 800x 32GB compact flash card: I have eight of these, and I split every session I photograph across two cards in case one were to fail. 8 cards X 32 GB = 256 GB of storage. I'm pretty sure that's more memory than my entire first computer.
Business cards: I never know when I'm going to need one, so I keep a few of these tucked in my bag at all times. I print my cards with Moo and love the quality!
Gabriela Koopmans camera strap: I looooove this camera strap! Yellow is one of my favorite colors, and it really brightens up my mood to have such a cheerful strap on my camera. It's also nice and padded, unlike some of my previous straps that used to rub against my neck.
Favorite lipstick: This has no business being in this post, except for that I never go to a session without this lipstick in my bag. Once you go red, you never go back. Just sayin'.
KLP flash drive: I carry one of the little flash drive key chains that I send to my clients because I love them so much! My own flash drive is loaded with lots of my family's images. That way, I always have it on me if I need to print a last-minute gift for someone. This has saved me more than once!

Thanks for giving us a look into your camera bag, Kate!
For more from Kate, and for booking inquiries, take a look at her contributor profile, below.