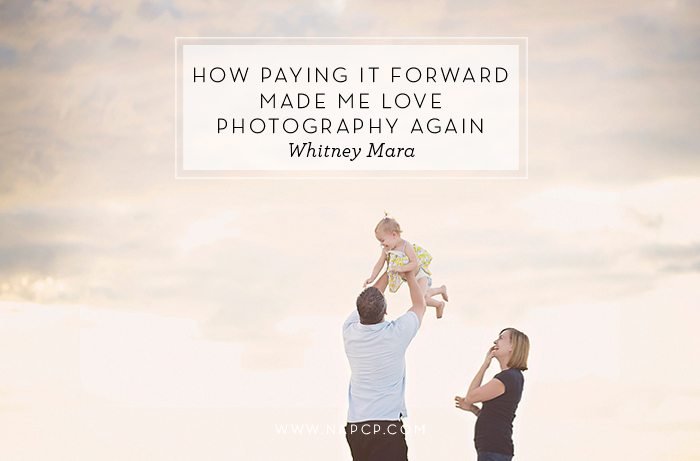 06 Jul

How Paying it Forward Made Me Love Photography Again, by Whitney Mara of Whitney Mara Photography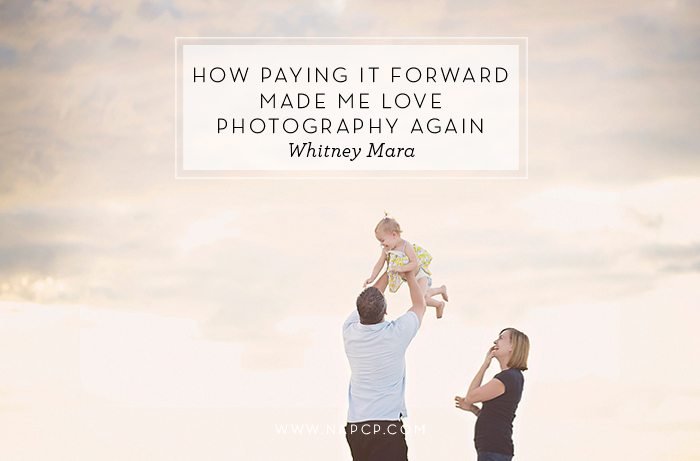 I know what you're thinking . . . Give away free photo shoots? As in, not make any money? This girl is nuts! But hear me out for a minute!
I got started as a photographer on a whim! My sister-in-law, after complimenting me on my photographs for years, finally convinced me to start my own business. I was on maternity leave from work at the end of 2011 and it was the perfect time to "set up shop".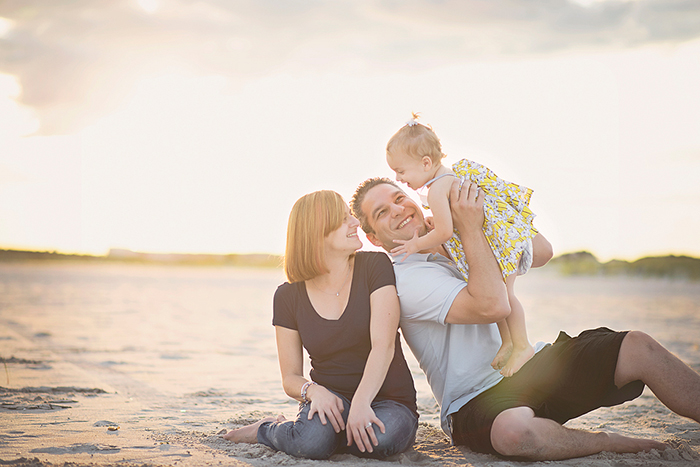 Let me tell you that I was one of the lucky ones. My business picked up almost immediately. I suddenly found myself a mom of two, working a full time job and running my own business on the side. Still, I loved photography — that's how this all got started — so I certainly wasn't complaining!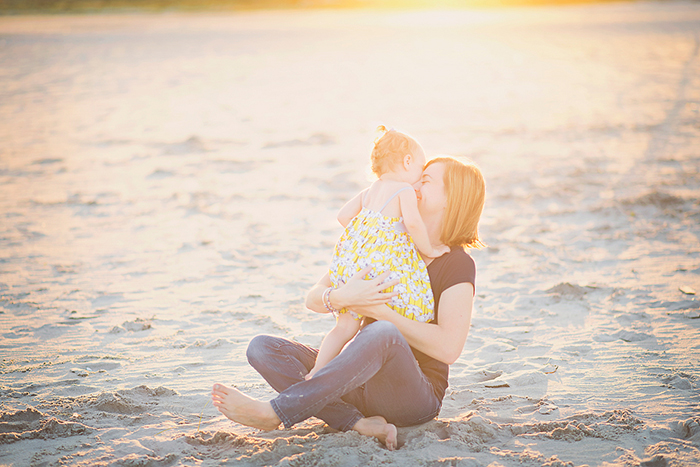 Fast forward to August 2014. I was burnt out and miserable. I had been pigeonholed more times than I care to admit. A family photo shoot with four people turned in to a family reunion when I showed up, with grandparents, aunts, uncles and cousins. Mini sessions that were supposed to last 30 minutes were taking over an hour because of client requests that I just wasn't tough enough to say no to. I pride myself on my customer service, and so while I knew what I signed up for, I was quickly losing my love for my passion.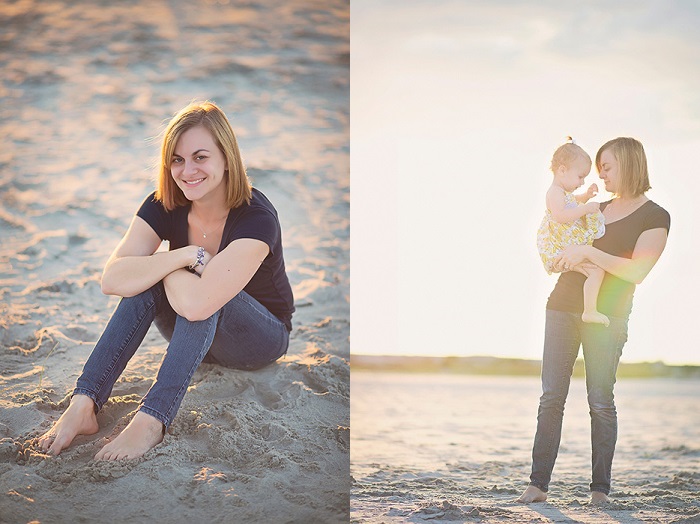 I found myself starting to resent photography. Something that had always been such a release for me, calming and inspirational, was becoming a chore! I had to do something to keep myself sane or I was going to snap. I was just about ready to close up shop when I learned that my dear friend had been diagnosed with cancer. She was 31 years old at the time. Married, with a 2 year old daughter.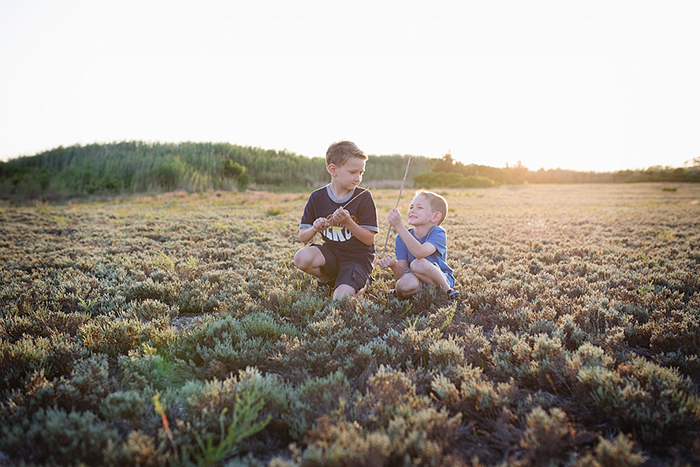 I'm not a doctor, so what could I really do for her besides say "I'm there for you!" The day after finding out about her diagnosis I dried the tears and told myself, there IS something I can do for her! She had never done any family photo shoots, and NOW was the time to be making memories! So I offered to donate my time and talent and do a free photo shoot with her and her family.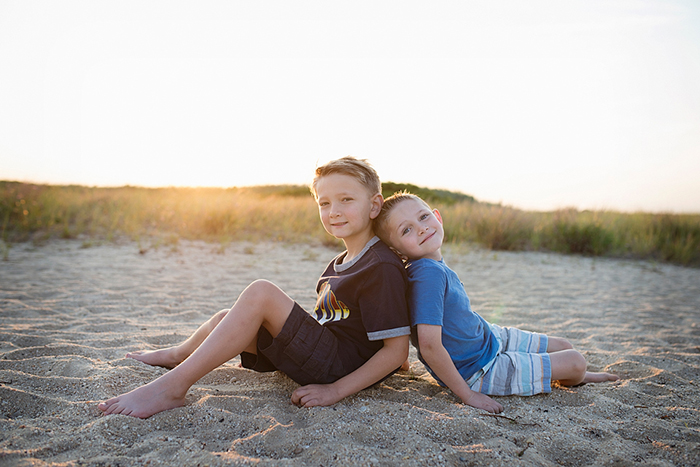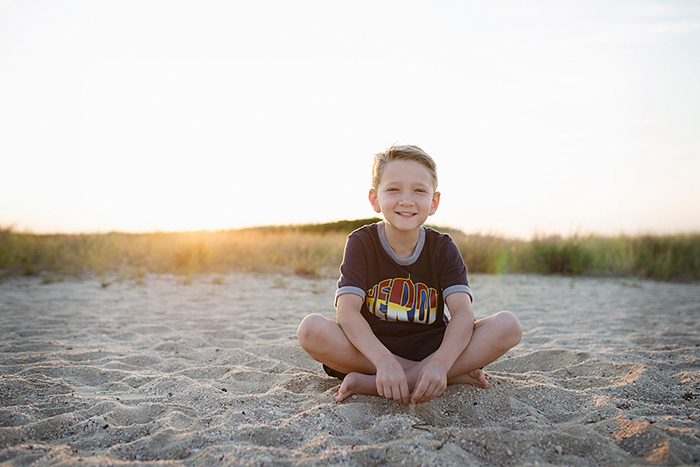 We met at the beach a couple of weeks later, right before she started her chemo treatments. I spent hours just watching her be a mom and a wife. I watched her be carefree and have fun as if she didn't have a care in the world. As if she hadn't just gotten the worst diagnosis anyone could. I watched her forget, if even for just a few short hours, that she had cancer and was about to face the toughest battle of her life! And I watched all of this through my lens! I fell in love with photography again. With its purpose, it's meaning, it's value!


After that photo shoot I was on a path that I never realized would change my life, and my business, forever. My mind was made up though, I was going to donate photo shoots to families with a loved one battling cancer! It's a way to create immortality in a very mortal world. A way to capture memories that can be passed on for generations to come.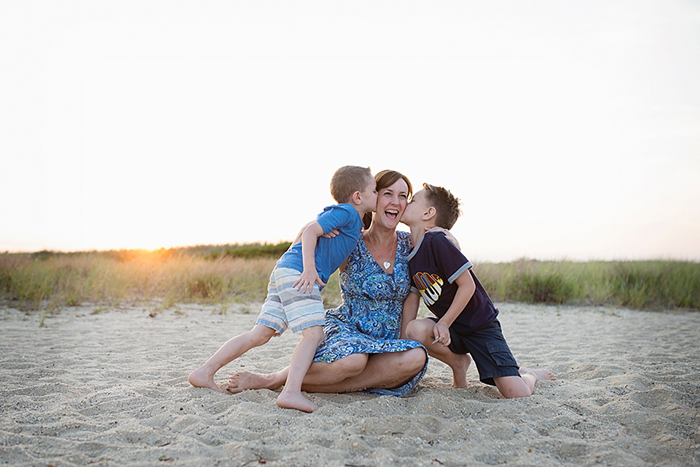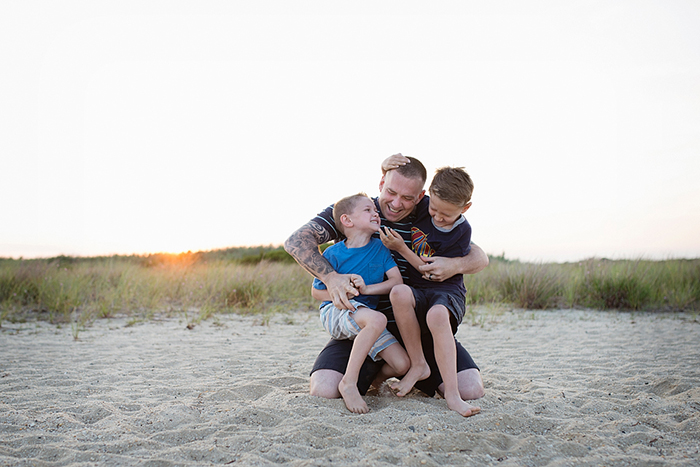 By January 2015 I had partnered with the Leukemia and Lymphoma Society's Long Island New York Chapter and was donating photo shoots to families with kids that were battling cancer. Let me tell you that I live for these photo shoots. These families are my heroes! I love working with them and the best part, I love being able to give them everything on my behalf. They are some of the most sincere, humble and amazing families.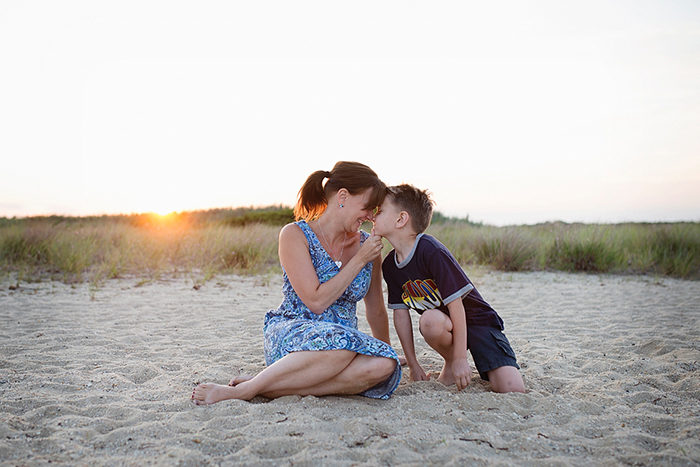 Working with the team of ladies over at LLS – Long Island Chapter and donating time to families with a loved one battling cancer has become a mission for me. I do these sessions, at this point, more often than paid shoots. While I understand that I have the luxury to do this, since I have a 'regular' 9-5 job during the week, I encourage everyone to use their talent and donate their time and gift to someone that they think would benefit from it. It will renew your love of photography, your faith in humanity, and I promise it will re-energize you and your creativity in a way few other things in life can!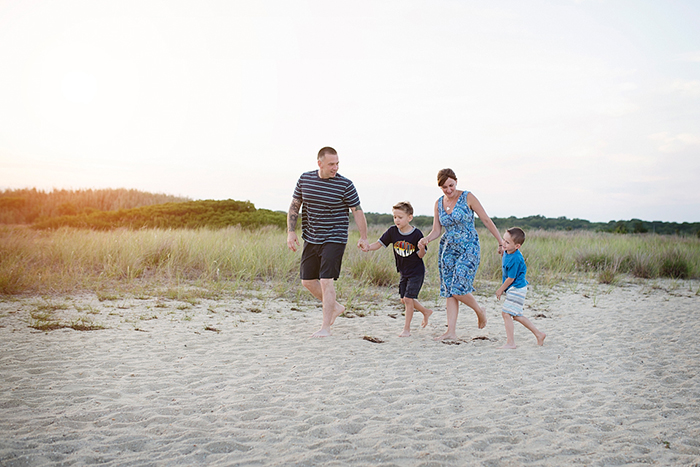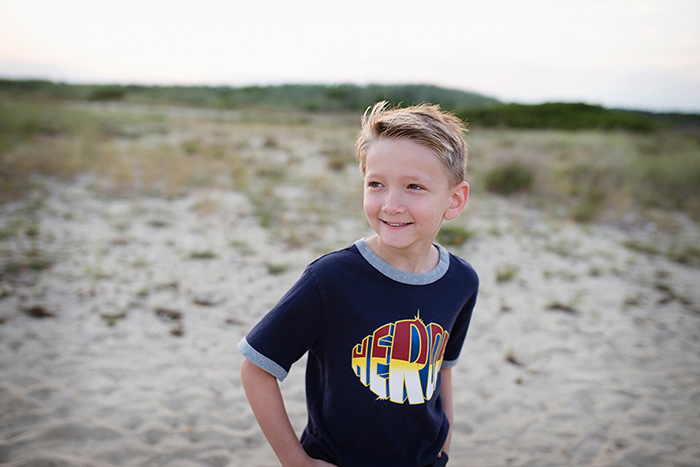 Save