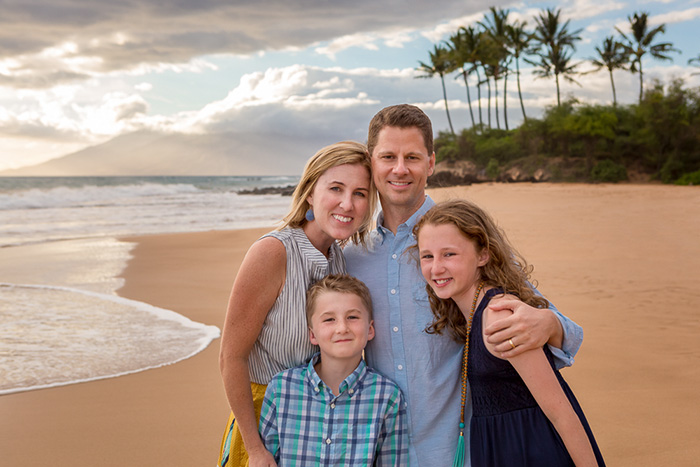 28 Sep

Meet the Photographer: Abbe McCracken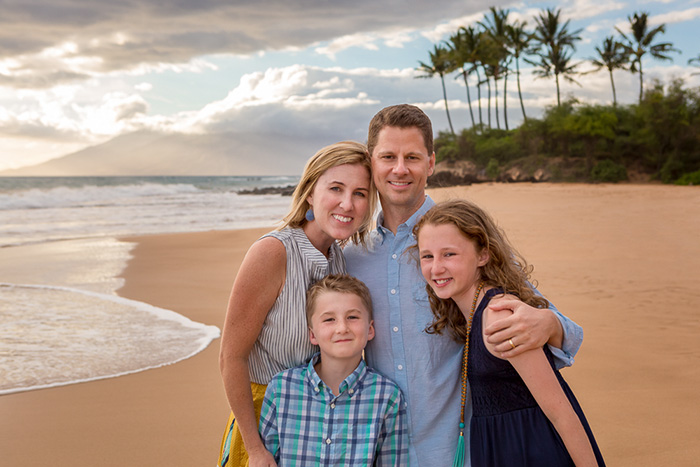 Header Photo by Endless Summer Photography
Favorite Movie: Every Disney movie ever made
Favorite Book: I'd be lying if all Harry Potter books and the entire Twilight series didn't make the top of my list. I love fiction but this year I've been reading a lot of Christian literature and Practicing the Presence of God is a new favorite. It's a peculiar little book of collected teachings from Brother Lawrence, a 17th century lay monk in France. It's a wonderful reminder that God wants to be a part of our every thing, our every thought and our every day.
One of my all-time favorite books is The Book Thief and one of my modern fiction favorites is Where'd You Go Bernadette. My literary loves are as varied as my taste in music. Keep reading.
Favorite Lens: Nikkor 85mm, 1.8f
This is the first lens I purchased for professional use and it's my favorite because I know it inside and out. Yes, the bokeh is gorgeous, but that can be achieved with other lenses too. This lens is my workhorse, my comfort zone.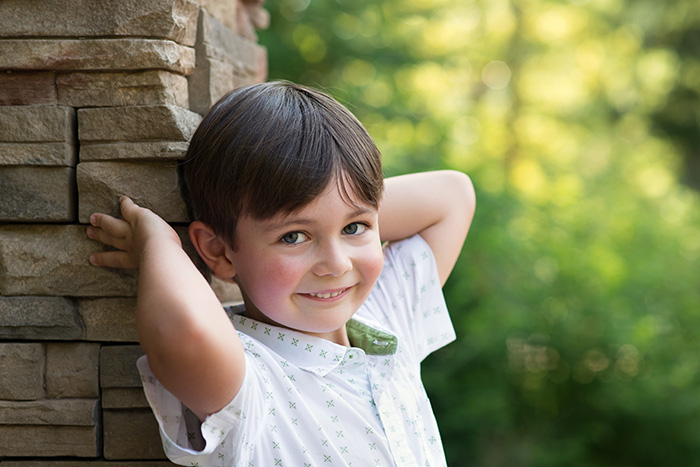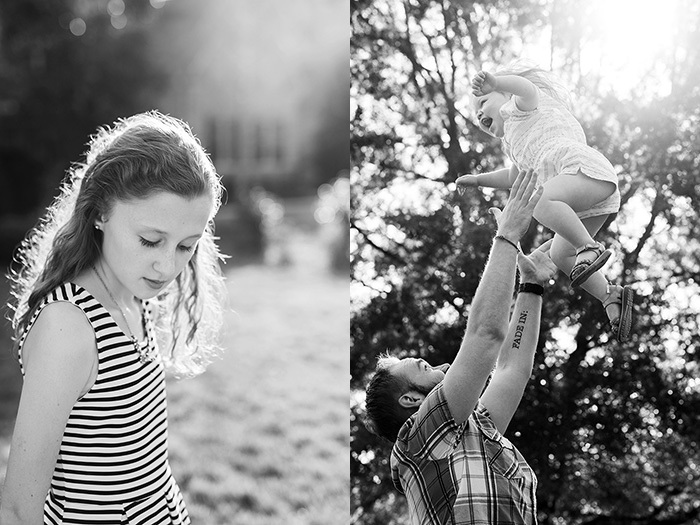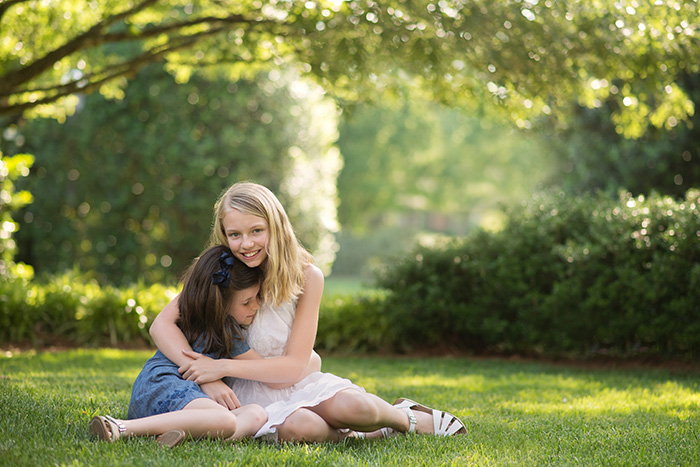 Favorite Magazine: Coastal Living
I love being in, on and near the water, and dream of one day living a coastal lifestyle. From food and décor to traveling and gardening, there are so many great resources in this magazine. It's a mini vacation every time it shows up in my mailbox.
Favorite Website or Blog: Washington DC Live Bald Eagle Cam
Sadly, the 2015-16 nesting season is over and the live feed has been retired. But the two eaglets, born February 2016, survived and fledged in early June 2016!
Live streaming will resume this winter. Do NOT miss it! My son's 3rd grade class started following the eaglets as soon as they were born and I got addicted soon after. I even posted a Facebook link and my friend network went wild. At any time of day viewers could switch between Camera A (sideview) and Camera B (overhead view) to watch the eaglets grow, eat, sleep and more. You'd even see the parents fly in to deliver meals. It was nothing short of amazing. Visit the website now to see recap videos and then bookmark it for winter. It's an unbelievable learning tool for the whole family. Keep your fingers crossed for a successful 2016-17 nesting season!
Favorite Music: My preset stations include pop, hip-hop, rock, country, bluegrass, Broadway, symphony and rap. Not kidding. Or exaggerating. I grew up clogging and dancing ballet, tap, jazz and hip-hop. That probably explains the variety … and the extremes.
Favorite Store: I've never walked into Anthropologie and left empty-handed. It's a problem. Athleta is another favorite for great yoga clothes and comfy, stylish travel attire too.
Favorite Local Spot: Charlotte's got a lot! Seriously. That's our official tourism slogan. I love being in Uptown Charlotte. It's actually our traditional downtown area but it's called Uptown because long along it was the highest point of elevation, so to get there, people would go up. Uptown is full of great restaurants, shops, activities, green spaces and some of my favorite session locations.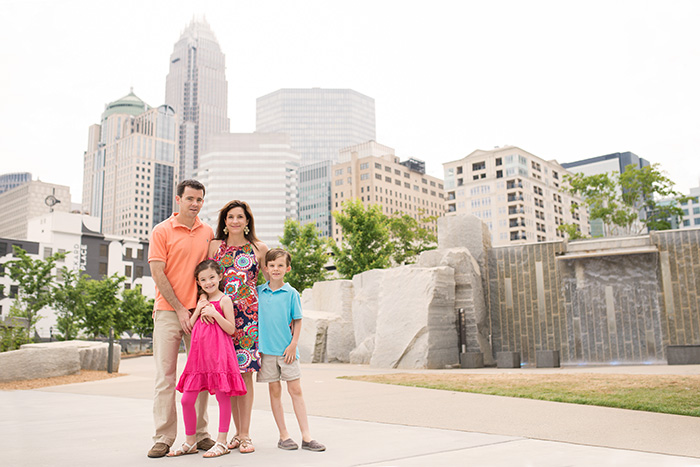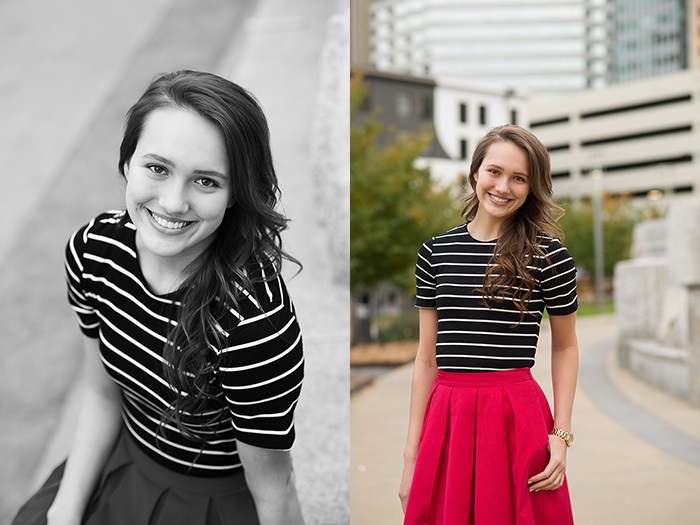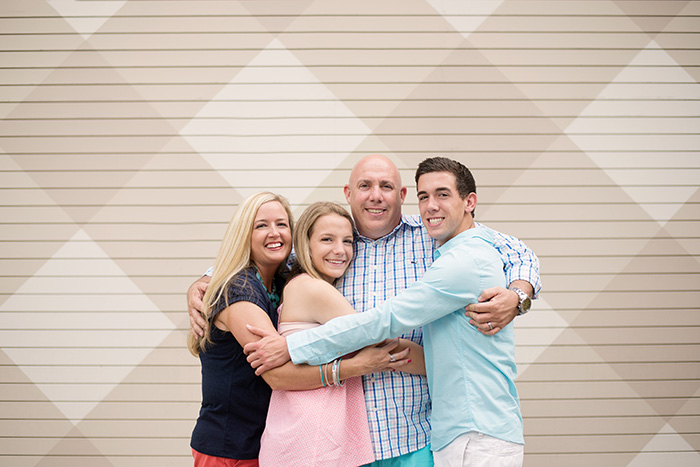 Photographer Idol: Ginger Unzueta.
She captures her every day moments so beautifully. I adore her use of light, water and color, and her blog posts are so inspirational to me as a mom and a Christian. I'm a big fan. I took her Everyday Beauty workshop earlier this year and loved every minute. Here are a few of my images from her class.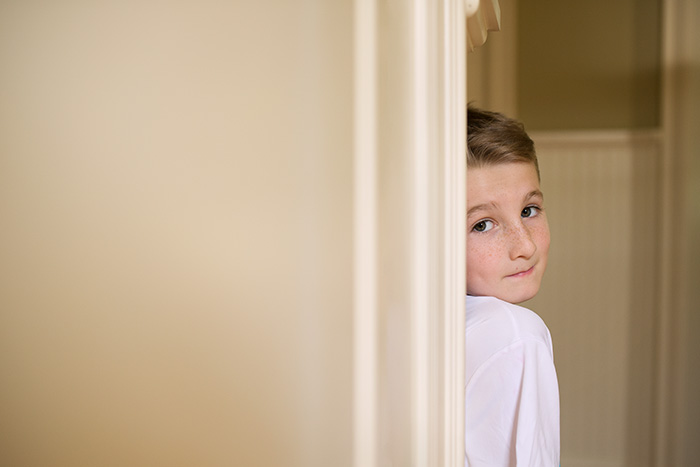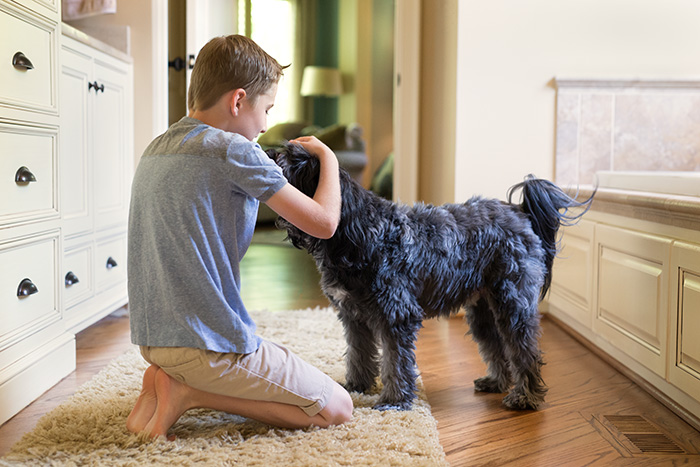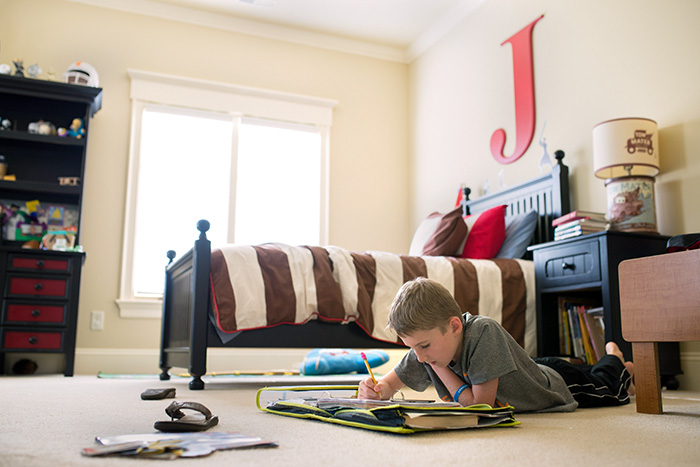 The storyboard below was our final assignment. Check out my blog post South Charlotte Baseball Photography for a closer look at each image.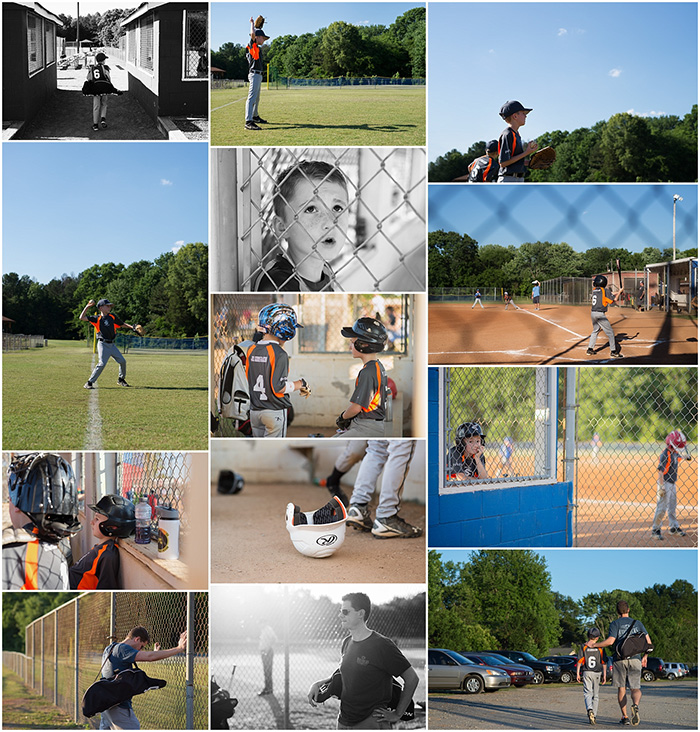 Favorite Instagram Accounts: My favorite accounts belong to family and friends. I love getting an instant peek into what everyone is doing. Lots of photographers are now curating their IG feeds with more professional work. For me, Instagram is still more about my daily life, my family and my behind the scenes. Ninety-five percent of my feed really is from my iPhone. I love that timeliness, realness and personality in my friend's accounts too.
The most unique Instagram account I follow is mumblestohimself. The artist carves animals, action figures and more into the tops of CRAYONS. It's unbelievable. CARVED CRAYONS! You have to check out his work.
Favorite Pinners on Pinterest: I'm not very active on Pinterest. It's an amazing resource but it's just too easy to dream my time away redecorating and pinning food I'll probably never make.
Favorite Quotation: Choose Progress Over Perfection
As a first-born, type A big sister, I struggle with this. Always have. "Choose Progress Over Perfection" is a daily reminder to move on and move forward, not obsess over the small things. I'm not very good at it, but I'm trying. You can find this quote and many other inspirational quotes in Lara Casey's book Make It Happen
Most Interesting Place I've Traveled: Jericoacoara, Brazil
Jericoacoara, nicknamed Jeri, has been awarded numerous most beautiful beach accolades for it's blue lagoons, calm seas and huge dunes. It is not easy to get there and that's half the fun. West of Fortaleza, the last 45 minutes of my journey was an off-road dune buggy adventure. I know travelers can get to Jeri several different ways now, but this was easily the most fun route. I still remember flying up and down those amazing dunes and speeding along the gorgeous beaches en route to "Sunset Dune" just next to the village. Sunset Dune is the spot where everyone in town gathers nightly to watch one of South America's most stunning sunsets. It was unforgettable.
Favorite Family Vacation Spot: Hawaii
We recently vacationed in Hawaii and it's now our family's favorite (minus the long flights). It might have been a mistake to take the kids at 9 and 12. They can't wait to go back and can't image us leaving them at home … ever again. So much for that romantic getaway.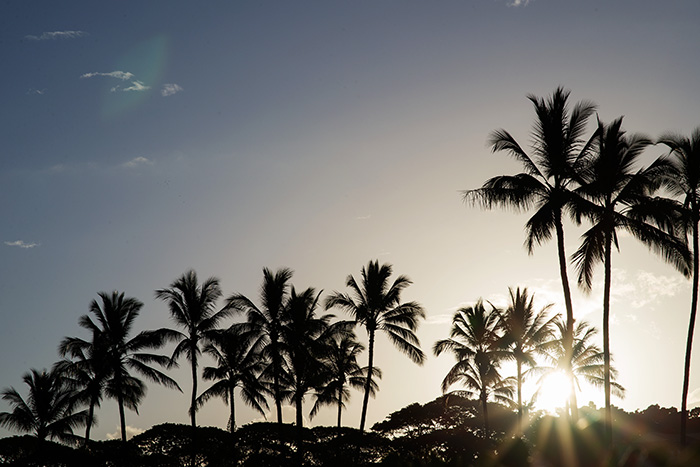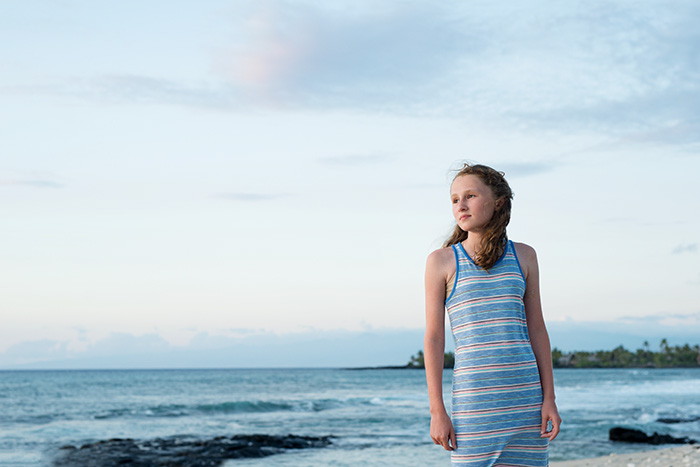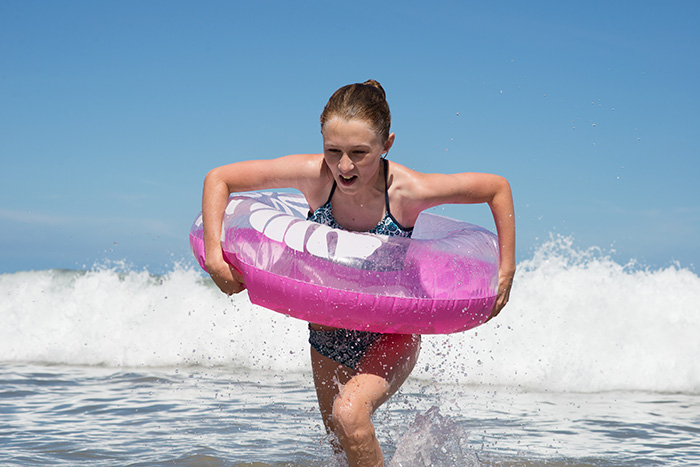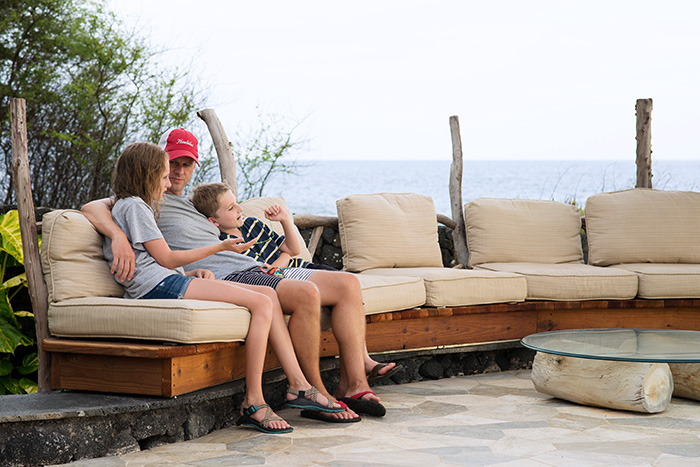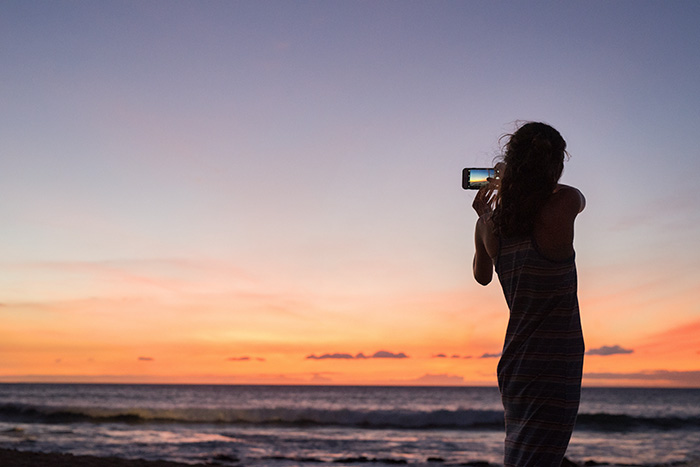 Click here to see more gorgeous Hawaiian sunsets and my girl.
And here are a few surfing images from my first time shooting with a GoPro.



Guilty Pleasure: Cereal. All kinds. Apple Jacks. Golden Grahams. Honey Bunches of Oats. Fruit Loops. All hours. Breakfast. Lunch. Snack. Dinner. Dessert. Especially as a late night treat. Don't tell my trainer.
If money were no object, my occupation would be: Travel correspondent for The Travel Channel. My college degree is in journalism. My pre-photography career was in tourism public relations. And now, I could blog my adventures and share my own photographs while on assignment too. I'm a shoe in.
What Makes Me Memorable: God gave me a gift and if I use it right and share it well, it's memorable. I try to make people comfortable, bring out the best in them, take charge when needed and find a friend in everyone.
Personal Favorite Photo:
This couldn't be a more appropriate peek into my children's personalities. I've always said that personalities shine when listening ears fail. Prime example here. I posed them, asked for smiles and then waited for the real deal. This is SO them.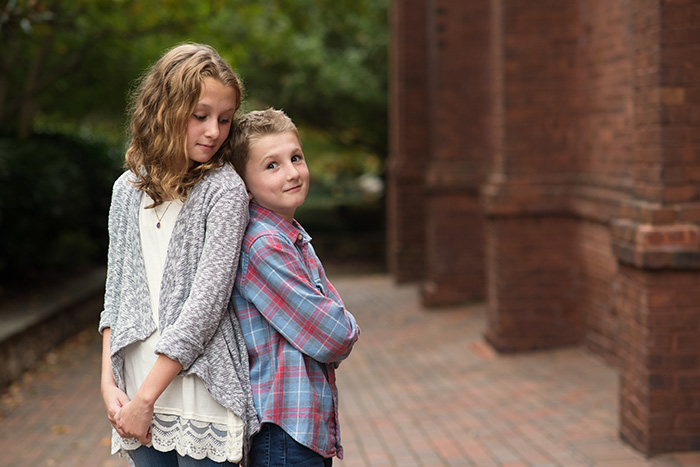 Current Favorite Business Photo:
It's not possible to pick just one. Or two. Or three. But I do love candid moments that really bring out personality, like the image of my children above. My brand is about joy-filled moments, real connections and genuine expressions. Here are two new client images that fit the bill. I adore them but could easily pull favorites from every single session. One is impossible.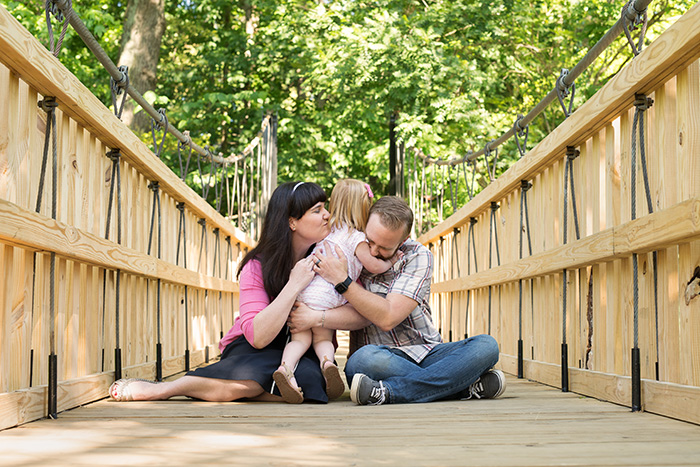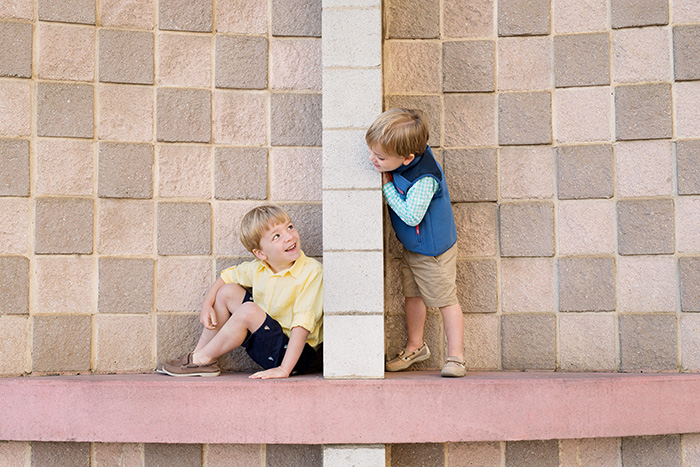 Abbe McCracken is a natural light portrait and lifestyle photographer serving Charlotte, North Carolina and the surrounding areas of Matthews, Ballantyne and Weddington. She specializes in joyful children's photography and modern family photography.
www.abbemccrackenphotography.com
Email: abbemccrackenphotography@gmail.com
Facebook: https://www.facebook.com/AbbeMccrackenPhotography
Instagram: http://instagram.com/abbemccrackenphotography
Google+: https://plus.google.com/+AbbeMcCrackenPhotographyMatthews