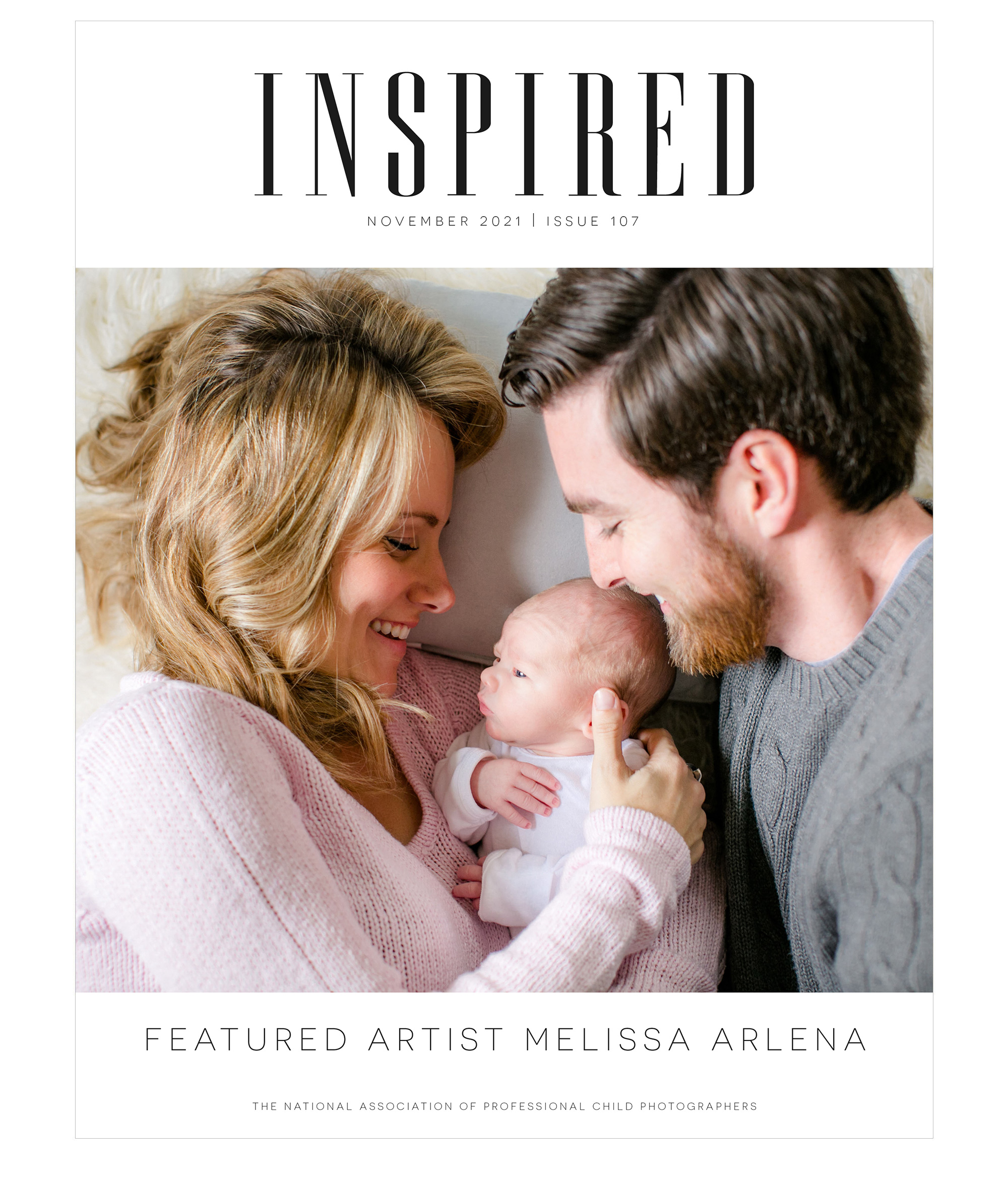 23 Nov

November 2021 Inspired Magazine: Featuring Melissa Arlena!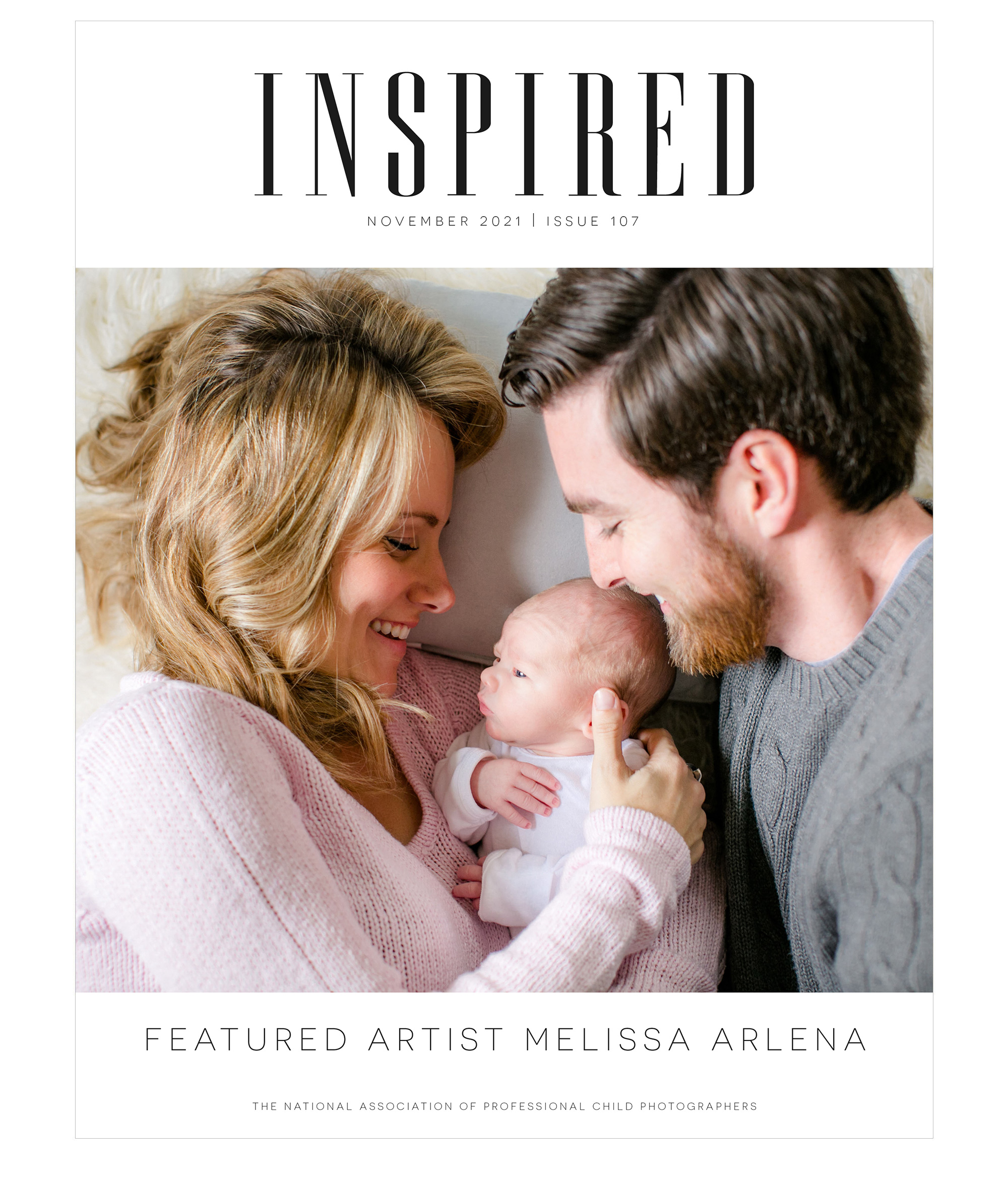 The November issue of Inspired is HERE!
As we usher in this season of gratitude, we wish for health and happiness for you, your families and your loved ones. We're thankful for each and every one of you – and we hope you stay warm, safe and grounded as you all navigate the hectic holiday schedule. We know this is an important season for us all as we help capture meaningful holiday memories for our clients!
We're excited to introduce this month's featured artist, Melissa Arlena of Melissa Arlena Photography. Melissa recently received her Master Photographer Certification in 2021 in both the Maternity and Newborn categories. She is stellar at capturing relaxed, real moments and loves connecting with her clients on social media before their session so she can give them the most individualized attention possible.
This month's featured article comes from Kristin Milito of Kristin Milito Photography, who has recently received her Master Photographer Certification in the Baby and Family categories. In her article, Kristin discusses her best tips and tricks for posing families. Her tips include go-to poses for the whole family, siblings and individual poses that will make even the wildest child a breeze to photograph!
Our next NAPCP Gatherings will take place January 9th-15th. Be sure to mark your calendars and stay tuned for more information!
Your takes on November's "Child" theme were too cute for words, and we're excited to see your submissions for December's "Low Light" theme. Please submit your work by December 1 for the chance to be featured!
Were you featured this month? Send your family and friends the magazine so everyone can see!
Inspired is FREE for members (check your email!), as an exclusive member benefit. If you want to access Inspired for free, make sure ya join us!
You can also purchase your digital or printed copy of Inspired Magazine, here!
Don't forget to tag #NAPCPInspiredMag on social media. We can celebrate your feature together. The NAPCP team can't wait to see your posts!