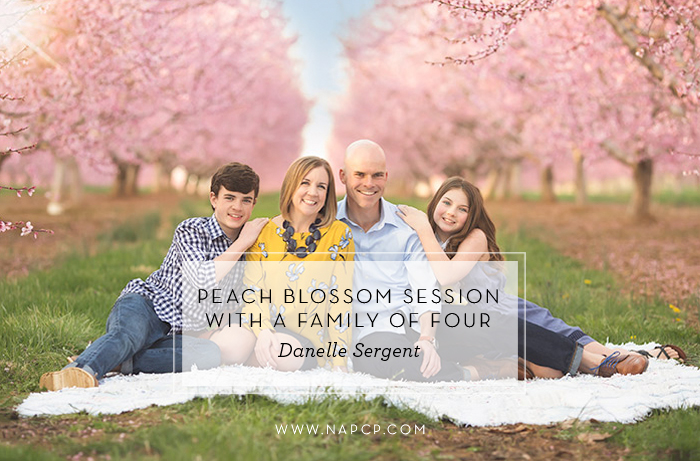 18 Jul

Peach Blossom Session with a Family of Four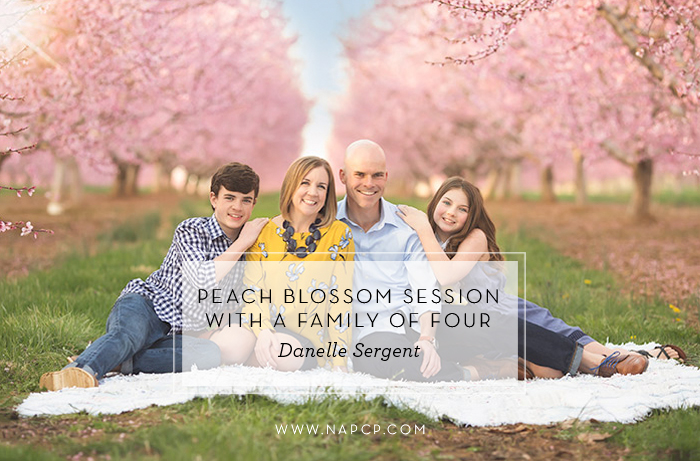 Inspiration: The inspiration for this client session was the peach blossoms; each spring they turn a pastel pink and only last for about a week.  I've been photographing them for the past 4 years and every year it is a little bit of a guessing game with Mother Nature, to schedule the session at just the right time, to hit the peak color.  This year was no exception, as we had a rather warm end to winter and the peach blossoms bloomed earlier than normal.  For this particular session, we met at the orchard during the golden hour.  It was so beautiful there with the soft pink blossoms and the light trickling through the blooms.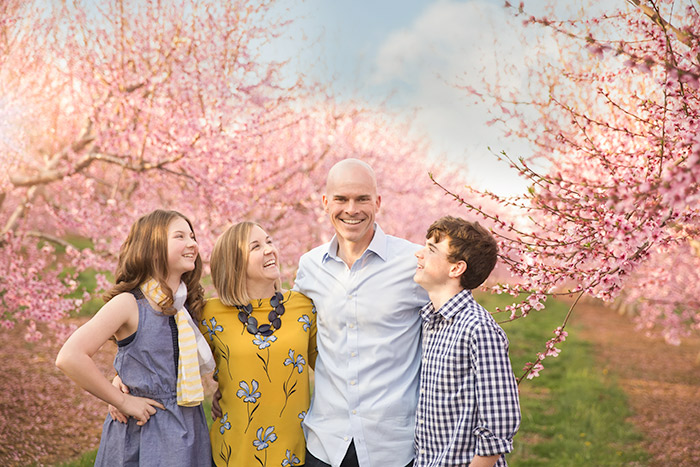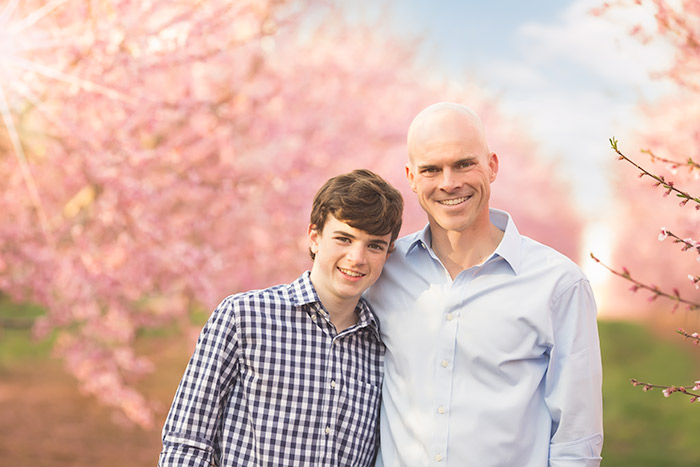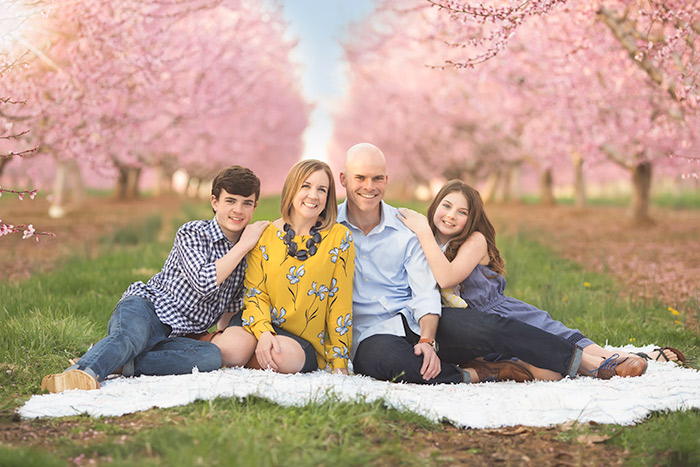 Biggest Challenge: The biggest challenge was the fine balance between the sun and very little shade.  Even though the peach trees are fairly tall, they do not provide much shade while the sun is setting and I ran into a lot of dappled lighting.  I found myself needing to relocate the position of the family members to avoid bright spots on their faces or clothing.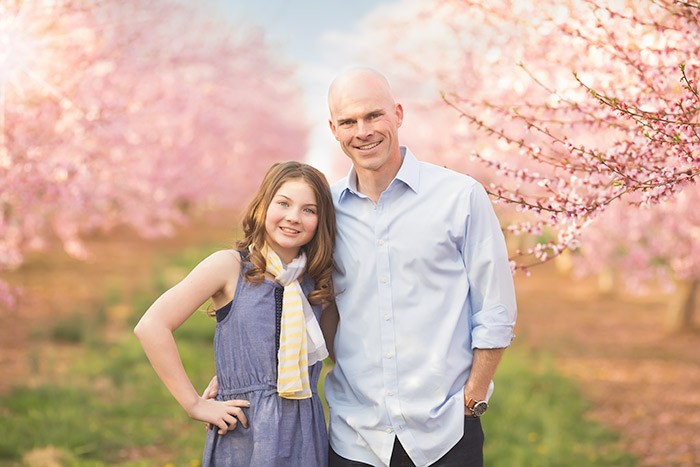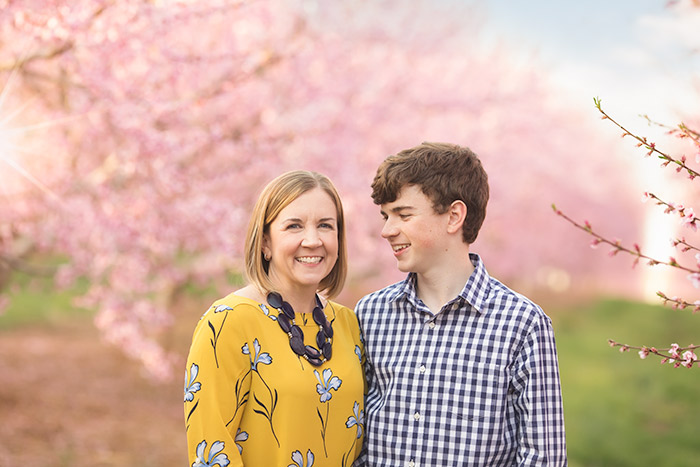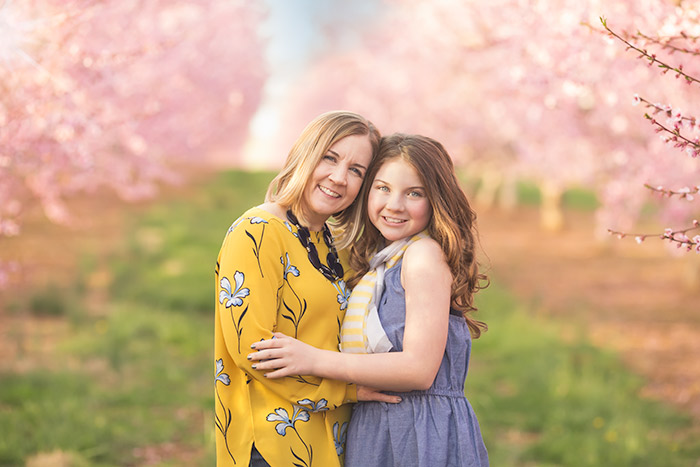 Favorite Element: My favorite element of the session was the beautiful family!  It had been two years since they had portraits taken, and as their kids are quickly growing up, they wanted to freeze this moment in time.  It was fun to watch them interact with each other, and they presented me with many opportunities to capture their authentic expressions.  I also had a fun element of surprise for their daughter.  What the family of four didn't know is that I brought along some glitter, and at the end of the session, I asked their daughter if she would blow glitter at the camera while I photographed her.  Her dad's response was, "Glitter?! She loves glitter!"  Instantly their daughter's face lit up and we topped off the evening capturing some magic.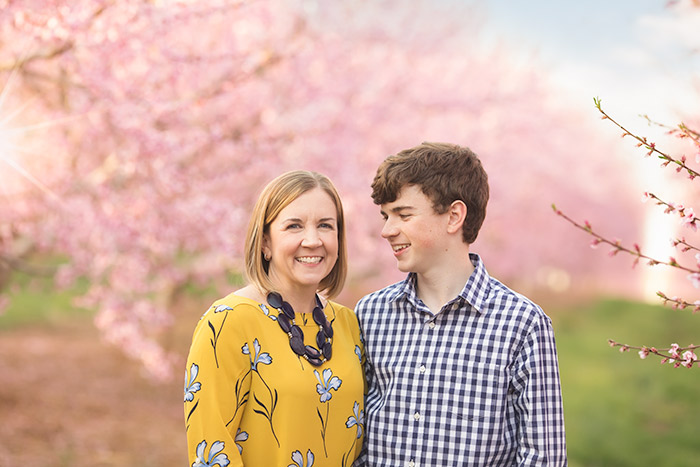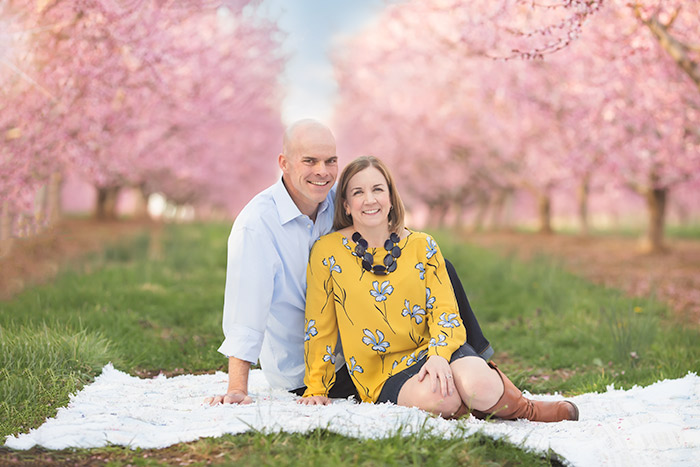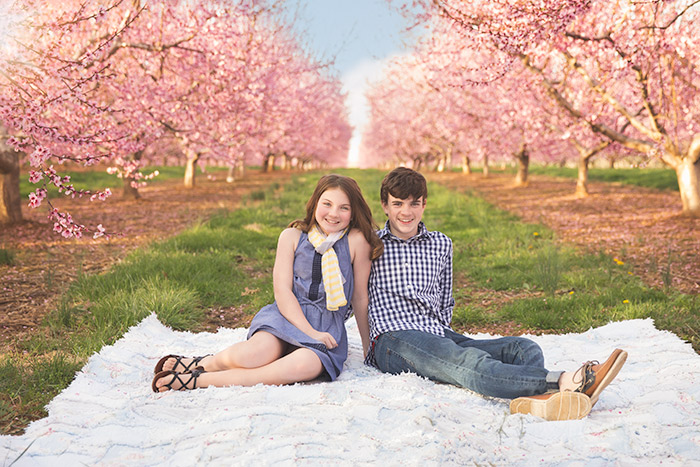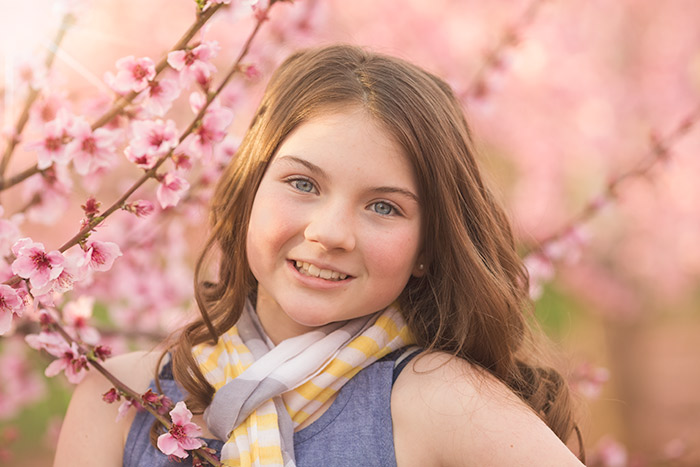 Final Thoughts: Peach blossoms are one of the most requested times for client sessions as they provide a beautiful, soft backdrop – absolutely perfect for family portraits!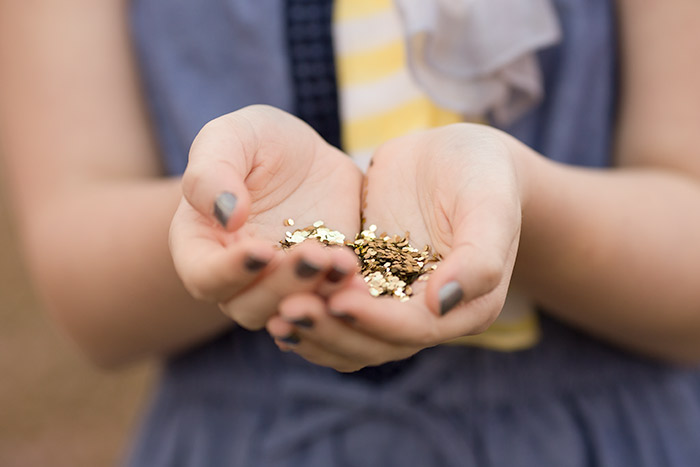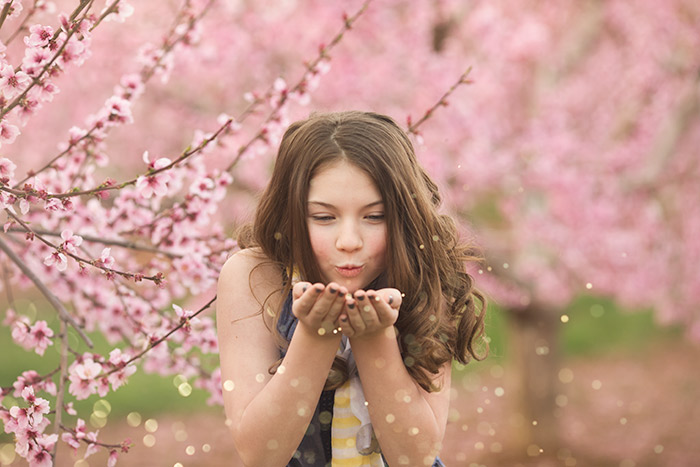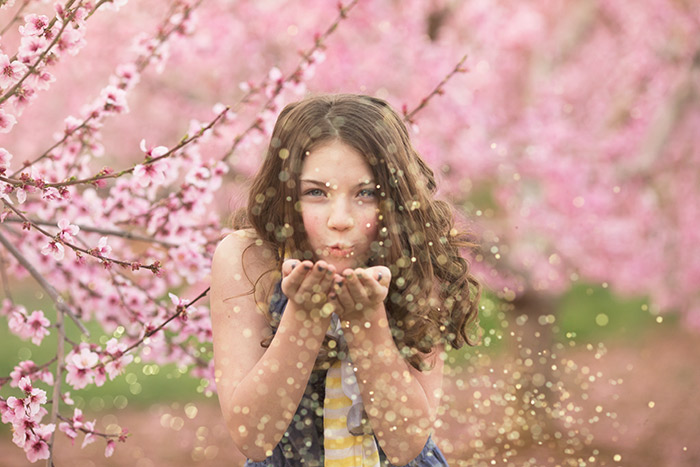 Danelle Sergent is a natural light, on-location photographer specializing in children and families serving the northern Virginia, Eastern Panhandle of West Virginia, and central Maryland area. You will find that she does not use many props. Her goal is to have your eye be drawn to the person in the photograph. Her style is bright, cheery, and loving.
Danelle's work has been featured on the cover of Child Guide Magazine, as well as on a popular photography forum, In Beauty and Chaos as a featured photographer. To keep in touch with Danelle, and for session inquiries, visit Danelle's website, Like Danelle Sergent Photography on Facebook, Follow Danelle Sergent on Twitter, and Follow Danelle Sergent on Instagram.
Save
Save